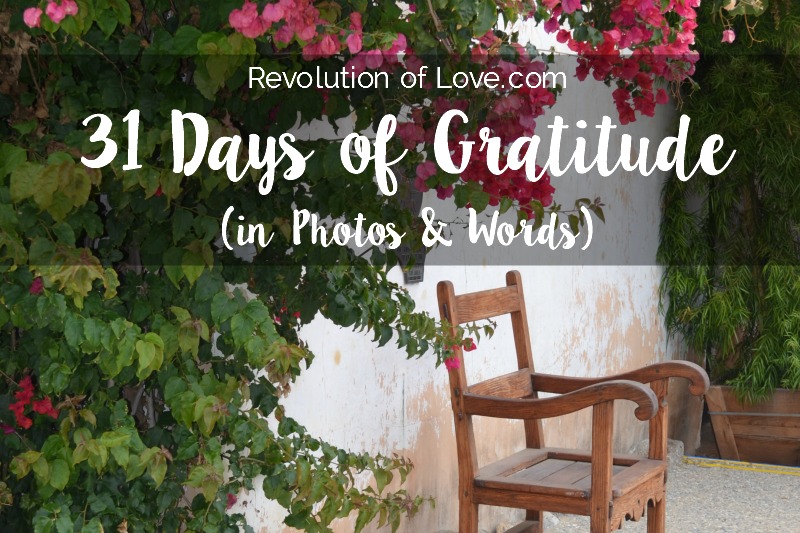 It's Day 18 of f the #write31days challenge and my 31 Days of Gratitude 2016.
It all started eight years ago when Bella came home on the last day of first grade with a small blue fish named Blueberry. She had won the contest to see who would get to keep the class pet. I had a "no pets" rule in the house. It may seem harsh but I grew up remembering my mom's saying that if it didn't wear diapers, it couldn't come into the house. (Although, by the time I got married she softened and my younger siblings had a number of dogs and cats.)
Well, I couldn't have cats with my allergies and I knew ultimately a dog would be my responsibility, not to mention that our yard is not made for a dog, but I thought I could handle a fish. After all, how could I say no to a simple little fish with Bella dancing with excitement because of her new pet. So we became a fish family.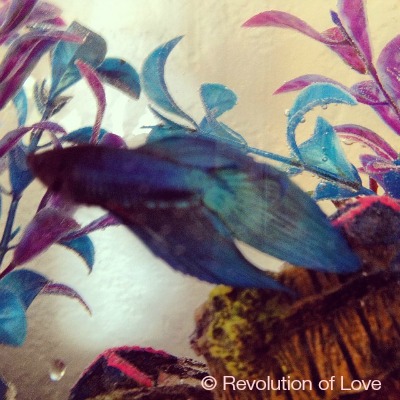 After Blueberry we had Francis, Rocky & Spike and then our latest, Andrew's beloved Anakin Fishwalker. Nearing 2 1/2 years old, we knew Anakin had outlived his life expectancy and I prepared the kids telling them that he was becoming a grandpa fish now and would eventually pass away.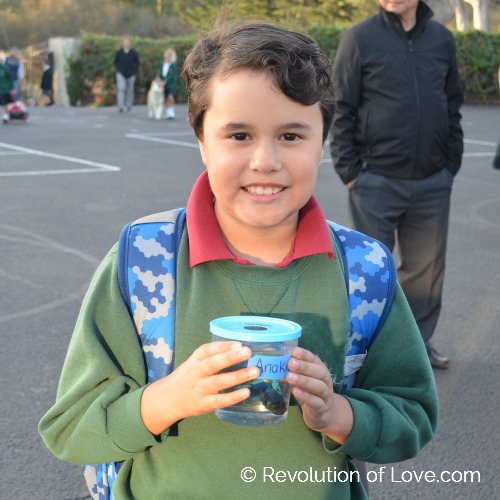 Two weeks ago, Andrew brought Anakin to the school for the Blessing of the Animals. We were especially excited that Anakin Fishwalker won the Best Named Pet Award. Andrew was all smiles.
This afternoon, however, when he came home from school and went to feed Anakin, he found that he had died. He knew it was coming but his little heart still felt the pain of it. With tears, he told his brothers and together we placed Anakin in a mini box and buried him in our little "pet cemetery."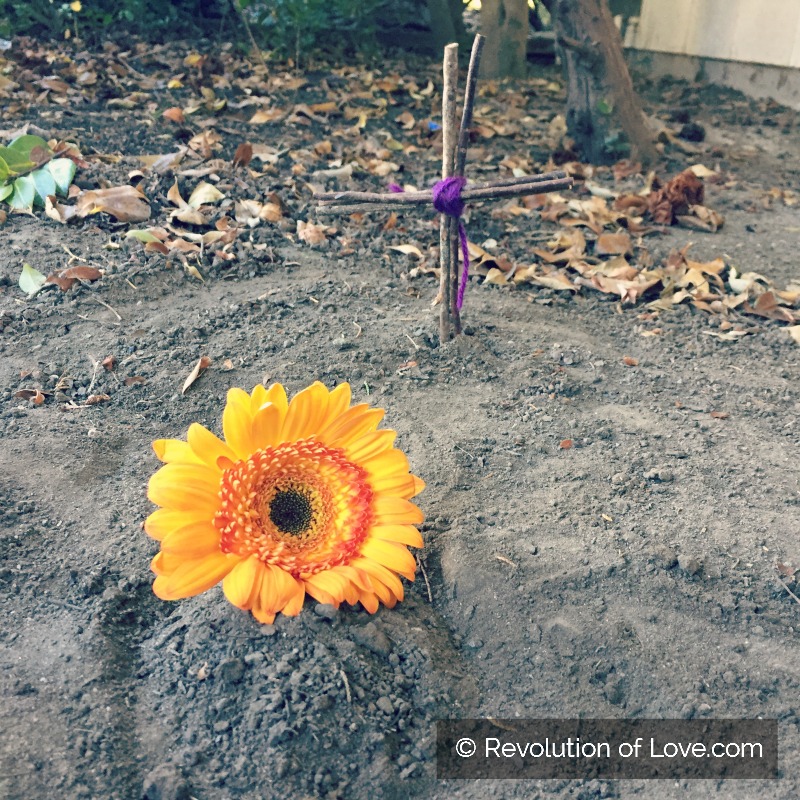 It's always hard to say good bye to something you love but I am thankful for our little pets that bring the kids smiles. (Those fish may have even softened me up enough to consider a dog when the boys are a bit older.) I am also thankful for my son's tender heart. He has an old soul and things touch him a little deeper. It may mean he gets hurt easier but it also means he is more willing to show kindness and care towards others.
For these things,  I am truly grateful.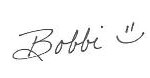 PS – You can follow RoL on Bloglovin, Feedly or another news feed. If you are a social media fan like me, we can stay in touch through Facebook, Twitter, Instagram, Pinterest, GoodReads, Letterboxd, or Spotify, 😉
Save
(Visited 12 times, 1 visits today)