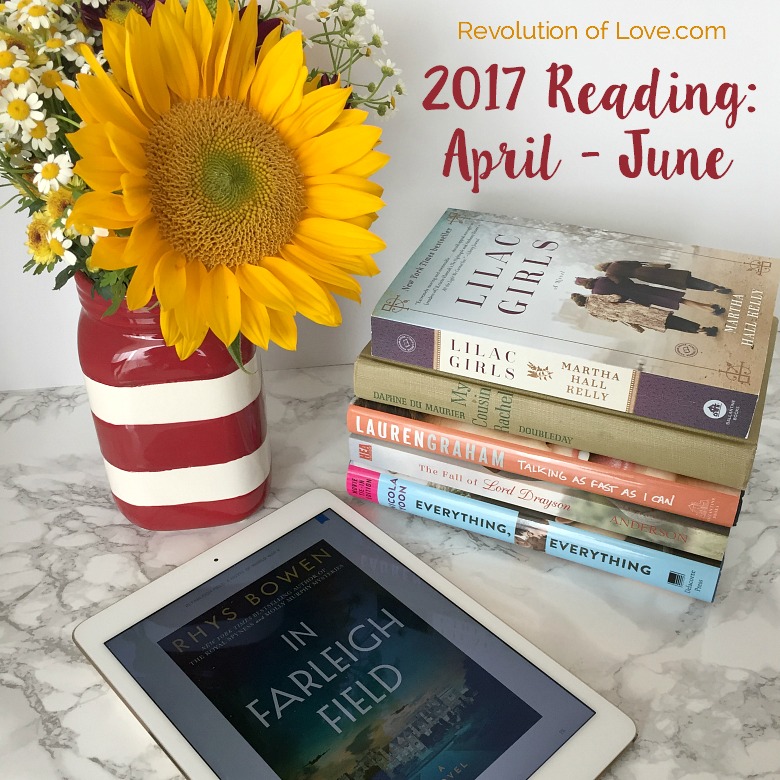 I am doing the 2017 Modern Mrs. Darcy's Reading Challenge (the "reading for fun" version) this year and I pledged on Goodreads to read 24 books in 2017. I am ahead of schedule with 20 books read so far. Here are the books I've read in April, May and June.
Author: Martha Hall Kelly
Length: 512 pages
Publisher: Ballantine Books (February 28, 2017)
Amazon Summary:
New York socialite Caroline Ferriday has her hands full with her post at the French consulate and a new love on the horizon. But Caroline's world is forever changed when Hitler's army invades Poland in September 1939—and then sets its sights on France. An ocean away from Caroline, Kasia Kuzmerick, a Polish teenager, senses her carefree youth disappearing as she is drawn deeper into her role as courier for the underground resistance movement. In a tense atmosphere of watchful eyes and suspecting neighbors, one false move can have dire consequences. For the ambitious young German doctor, Herta Oberheuser, an ad for a government medical position seems her ticket out of a desolate life. Once hired, though, she finds herself trapped in a male-dominated realm of Nazi secrets and power. The lives of these three women are set on a collision course when the unthinkable happens and Kasia is sent to Ravensbrück, the notorious Nazi concentration camp for women. Their stories cross continents—from New York to Paris, Germany, and Poland—as Caroline and Kasia strive to bring justice to those whom history has forgotten.
My Thoughts:
I have a love for novels set during WWII and I have to admit that sometimes the various storylines are very similar. I found Lilac Girls to be unique because it told the story from three different points of view. Kasia Kuzmerick is a Polish teenager working in the underground resistance movement. Herta Oberheuser is a young doctor that unexpectedly finds herself working in a secret medical project at Ravenport, a Nazi concentration camp for women. Caroline Ferriday is an actress and socialite who does what she can to help the people affects by the horrors of the war. Eventually their lives intertwine as the story unfolds.
The book was based on a true story. Caroline and Herta are real people, as well as the Ravenport staff named in the book. Kasia and her sister are based on two sisters who lived through the experiments conducted at Ravensbruck. I was vaguely familiar with the story behind this concentration camp but the book brought the details to life and I was shocked once again by the strength of the human spirit and it's drive to survive. I also found Herta's story fascinating because I don't often read a story from the opposing point of view. I wish the author would have demonstrated how Herta's attitude changed over the course of time – from being shocked by the duties she was expected to perform to believing that the medical experiments were for the greater good of Germany.  That aside, I enjoyed Lilac Girls, even though it was not always an easy read. I rate it 4 out of 5 stars. (Parental warning: Some adult content but nothing graphic.)


Author: Rhys Bowen
Length: 398 pages
Publisher: Lake Union Publishing (March 1, 2017)
Amazon Summary:
World War II comes to Farleigh Place, the ancestral home of Lord Westerham and his five daughters, when a soldier with a failed parachute falls to his death on the estate. After his uniform and possessions raise suspicions, MI5 operative and family friend Ben Cresswell is covertly tasked with determining if the man is a German spy. The assignment also offers Ben the chance to be near Lord Westerham's middle daughter, Pamela, whom he furtively loves. But Pamela has her own secret: she has taken a job at Bletchley Park, the British code-breaking facility. As Ben follows a trail of spies and traitors, which may include another member of Pamela's family, he discovers that some within the realm have an appalling, history-altering agenda. Can he, with Pamela's help, stop them before England falls? Inspired by the events and people of World War II, writer Rhys Bowen crafts a sweeping and riveting saga of class, family, love, and betrayal.
My Thoughts:
This book was recently offered in the Kindle First program (which I love) so I was eager to read it. There was the drama of the war, a German spy, Downtonesque estates and a love triangle. All the things you want in a summer novel.
As I mentioned above, I love WWII novels and I usually place them in three categories. The "wow, that was amazing and  I could not put that down!!" category (ie. The Nightingale) and the "that was a different take, I liked it!" category (ie. All the Light We Cannot See) and the "that was enjoyable; I'm glad I read it." category. (ie. The Summer Before the War.) This book was the third category. It was fun and enjoyable. A pleasant read but not earth shattering.  I give it 3 stars out of 5. (Parental warning: Some adult subject matter regarding sex but brief and not explicit.)


Author: Rachael Anderson
Length: 266 pages
Publisher: HEA Publishing (August 29, 2016)
Amazon Summary:
When Colin Cavendish, the new earl of Drayson, informs Lucy Beresford that she and her mother need to vacate the house they've called home for the past two years, Lucy is fit to be tied. They have no money, no relations they can turn to for help, and nowhere to go. How dare the earl break the promise his father had made to the Beresfords without so much as a twinge of conscience? Fate plays her hand when Lucy discovers the earl unconscious and injured in the middle of the road. When he awakens with no recollection of who he is, Lucy seizes the opportunity to teach the earl a much-needed lesson in humility and tells him that he is nothing more than a mere servant. Her servant, in fact.  And thus begins the charming tale of a pompous lord and an impetuous young woman, caught together in a web so tangled that it begs the question: Will they ever get out?
My Thoughts:
Rachel Anderson is one of my favorite authors when I am in the mood for a lighthearted, clean romance (such as the Meet Your Match series.) I was eager to read her newer book The Fall of Lord Drayson. Although the book was enjoyable, I didn't love it as much as her other books only because I really dislike plots where a character is keeping a secret from another character. All through the book I was stressing out because Lucy was keeping up this charade and the longer she kept lying, the more damage it caused. In the end it all worked out but I would have preferred a different route to the happy ending. That said, I did add her second book from this Tanglewood Series to my reading list – The Rise of Miss Notley. 🙂 I rate this 3 out of 5 stars.


Author: Nicola Yoon
Length: 352 pages
Publisher: Ember; Reprint edition (March 7, 2017); Originally published by Delacorte Press (September 1, 2015)
Amazon Summary:
What if you couldn't touch anything in the outside world? Never breathe in the fresh air, feel the sun warm your face . . . or kiss the boy next door? In Everything, Everything, Maddy is a girl who's literally allergic to the outside world, and Olly is the boy who moves in next door . . . and becomes the greatest risk she's ever taken. 
My Thoughts:
I broke one of my movie rules by watching this movie before I had the chance to read the book. However, I made up for it by reading the book afterwards. The visuals in the book – the graphics and mini book reviews definitely added to the story. As YA books go, I really enjoyed this one and did not guess what the plot twist was. I am always a little bummed that the youth in these books can't enjoy the innocence of young love without sleeping together but at least in this story she is an adult of 18 and not a 14 years old. As I mentioned in my movie review, parts of the Hawaiian trip seemed a little far fetched but it served its purpose in the story and helped Maddy find out the truth. All together it was a sweet story and I was rooting for both Maddy and Ollie. I rate this 4 out of 5 stars. (Parental warning: The book touches on topics such as serious illness, alcoholism, abuse and premarital sex but there is nothing graphic.)


Author: Lauren Graham
Length: 224 pages
Publisher: Ballantine Books (November 29, 2016)
Amazon Summary:
In Talking as Fast as I Can, Lauren Graham hits pause for a moment and looks back on her life, sharing laugh-out-loud stories about growing up, starting out as an actress, and, years later, sitting in her trailer on the Parenthood set and asking herself, "Did you, um, make it?" She opens up about the challenges of being single in Hollywood ("Strangers were worried about me; that's how long I was single!"), the time she was asked to audition her butt for a role, and her experience being a judge on Project Runway ("It's like I had a fashion-induced blackout").
In "What It Was Like, Part One," Graham sits down for an epic Gilmore Girls marathon and reflects on being cast as the fast-talking Lorelai Gilmore. The essay "What It Was Like, Part Two" reveals how it felt to pick up the role again nine years later, and what doing so has meant to her. Some more things you will learn about Lauren: She once tried to go vegan just to bond with Ellen DeGeneres, she's aware that meeting guys at awards shows has its pitfalls ("If you're meeting someone for the first time after three hours of hair, makeup, and styling, you've already set the bar too high"), and she's a card-carrying REI shopper ("My bungee cords now earn points!").
Including photos and excerpts from the diary Graham kept during the filming of the recent Gilmore Girls: A Year in the Life, this book is like a cozy night in, catching up with your best friend, laughing and swapping stories, and—of course—talking as fast as you can.
My Thoughts:
Although I own the book (which is great for viewing the accompanying photos), I also purchased the audio version because I really love listening to memoirs read by the author. Being a big fan of Gilmore Girls, this book was especially fun to read. There seems to be a lot of Lorelai in Lauren Graham and it makes me like her all the more. She is smart, funny and never short on stories to tell. The tone of the book may be a little quirky, part  memoir, part tongue in check humor and part life lessons but I loved it all, especially her chapters about the Gilmore Girls as well as Old Lady Jackson. If you are a fan of Lauren or Gilmore Girls, I really recommend reading this book. The chapters on GG alone are worth this heart warming and fun read.  I rate this 4 out of 5 stars.


Author: Susan Meissner

Length: 384 pages
Publisher: Berkley (March 14, 2017)

Amazon Summary:
February, 1946. World War Two is over, but the recovery from the most intimate of its horrors has only just begun for Annaliese Lange, a German ballerina desperate to escape her past, and Simone Deveraux, the wronged daughter of a French Résistance spy. Now the two women are joining hundreds of other European war brides aboard the renowned RMS Queen Mary to cross the Atlantic and be reunited with their American husbands. Their new lives in the United States brightly beckon until their tightly-held secrets are laid bare in their shared stateroom. When the voyage ends at New York Harbor, only one of them will disembark… Present day. Facing a crossroads in her own life, Brette Caslake visits the famously haunted Queen Mary at the request of an old friend. What she finds will set her on a course to solve a seventy-year-old tragedy that will draw her into the heartaches and triumphs of the courageous war brides—and will ultimately lead her to reconsider what she has to sacrifice to achieve her own deepest longings.
My Thoughts:
One of the categories of Modern Mrs. Darcy Reading Challenge is to choose a book by its cover. I saw this book on the bookshelf at Target and I knew this would be my pick. I loved the blues, the dress, the flowers and the ship. I was also intrigued by the Queen Mary aspect of the story since I remember visiting the ship as a little girl and being a little afraid that it was haunted. Imagine my surprise when I found out that this book dealt with the Queen Mary being haunted, literally. As in one of the main characters saw ghosts. At first I was a little turned off by this but I was so intrigued by the lives of the war brides, I couldn't put the book down until I found out what happened to them. That part of the story I really loved. The ghostly apparitions were less enjoyable, mostly because the final explanation had me thinking, "Oooooookay."  So some parts I loved and some parts I could have skipped.  I rate this 3 out of 5 stars. 

Author: Daphne De Maurier

Length: 400 pages
Publisher: Sourcebooks Landmark; Mti edition (April 18, 2017); Originally published in 1951.
Amazon Summary:
Orphaned at an early age, Philip Ashley is raised by his benevolent older cousin, Ambrose. Resolutely single, Ambrose delights in Philip as his heir, a man who will love his grand home as much as he does himself. But the cosy world the two construct is shattered when Ambrose sets off on a trip to Florence. There he falls in love and marries – and there he dies suddenly. In almost no time at all, the new widow – Philip's cousin Rachel – turns up in England. Despite himself, Philip is drawn to this beautiful, sophisticated, mysterious woman like a moth to the flame. And yet . . . might she have had a hand in Ambrose's death?
My Thoughts:
I read this book at least two decades ago and the current movie made me want to read it again. Luckily, I did not remember most of it so it still seemed new to me. I loved De Maurier's book Rebecca and this book has the same dark and mysterious intrigue where you aren't quite sure who to trust. However, as much as I enjoyed the build up, I don't think it was as good as Rebecca and the ending left me feeling a little underwhelmed.  I rated it 3.75 stars out of 5. (Parental warning: There is some adult subject matter such as murder and obsession but nothing explicit.)
Note: When purchasing from Amazon, make sure you buy the unabridged version.

Other books I read from the library include:
Can You Keep A Secret by Sophie Kinsella  (Kind of fun. Kind of not. Interesting, but improbable premise but I had to finish it to find out how it ended. Had language and secular worldview. 3 out of 5)
Wedding Night by Sophie Kinsella (I tried another book available in my library from Kinsella. I was hoping it would be better than the previous one I read. I was wrong. I could barely get through it. 2 out of 5 stars.)

The Longest Ride

by Nicholas Sparks (I actually saw the movie first and enjoyed it more than the book, which was unusual for me.)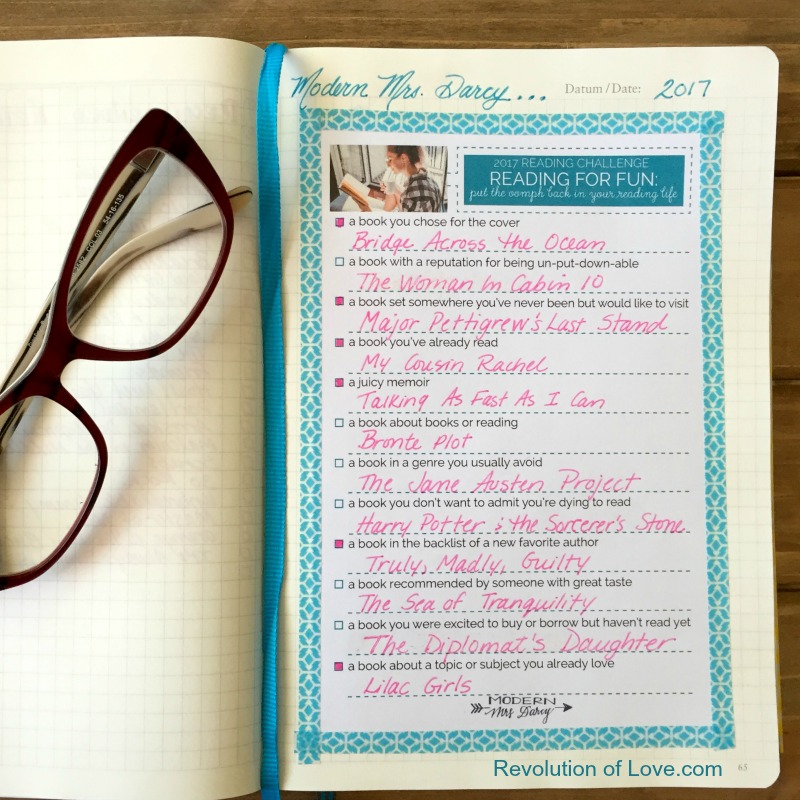 There are twelve categories in Modern Mrs. Darcy's Reading Challenge so I've tried to read one category a month, along with my other reads. I have six categories down and six more to go!
What are you reading? What do you recommend?
Save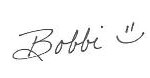 PS – You can follow RoL on Bloglovin, Feedly or another news feed. If you are a social media fan like me, we can stay in touch through Facebook, Twitter, Instagram, Pinterest, GoodReads, Letterboxd, or Spotify, 😉
PPS – Disclaimer: "Revolution of Love.com is a participant in the Amazon Services LLC Associates Program, an affiliate advertising program designed to provide a means for sites to earn advertising fees by advertising and linking to Amazon.com."
In other words, if you click on my affiliated links and make a purchase, I get a small compensation that goes towards keeping the blog online. Big hugs to those who click and help support the blog! xoxo 🙂
Save
Save
Save
Save
Save
Save
Save
Save
Save
Save
Save
Save
Save
Save
Save
(Visited 100 times, 1 visits today)