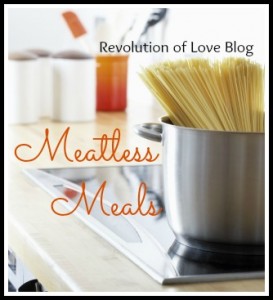 Lenten Fridays are always an exercise in culinary creativity, especially if you don't want to hear, "Fishsticks again?" Brian usually works the late shift on Fridays so I keep the meals fairly simple. I'll be sharing with you a few of our favorites and then linking up with Beth Anne's Best and Tales from Astoria for Meatless Mondays.
Last Friday we ate Quesadillas & Low-Fat Broccoli Slaw. Do I really need to explain how to make a quesadilla? Just in case, here's what I did.
I sautéed some onions, red peppers and green peppers in a little olive oil. You can also sprinkle them with a little Mexican seasoning or add your own spices like cumin, chili powder, garlic salt etc but keep it light. A little goes a long way.
Take your tortilla (I especially like Trader Joe's Flame Cooked Tortillas) and fill half of it with the onions, peppers and grated pepper jack cheese. Fold in half. Warm on a griddle until toasty.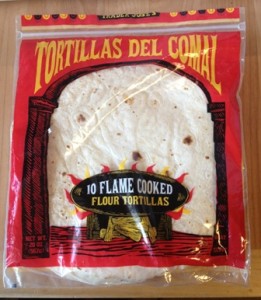 For the a veggie side, I made broccoli slaw using the recipe on the back of Trader Joe's 12 oz pack of Organic Broccoli Slaw. (Can you tell I like shopping at Trader Joe's?)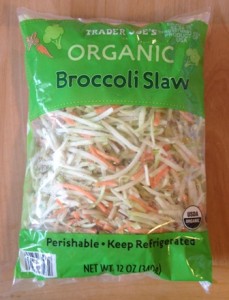 You need:
 1 12 oz bag of slaw
¼ cup dried cranberries (I added a bit more)
½ cup chopped walnuts
1 cup diced apple
1 cup of your favorite dressing. (I only used ½ a cup because my dressing was pretty creamy.)
For the dressing, I used Ellie Krieger's recipe for lower-fat Creamy Broccoli Slaw as my base.
 1 cup lowfat Greek yogurt, or strained yogurt
¼ cup lowfat buttermilk
3 tablespoons lemon juice
2 tablespoons mayonnaise
2 teaspoons spicy brown mustard
¼ teaspoon black pepper
¼ teaspoon salt
I mixed all the ingredients, using about 1/2 cup of the dressing. (I'll make another batch of fresh slaw later in the week.) And there you have it. Voila! Or should I say, Ole!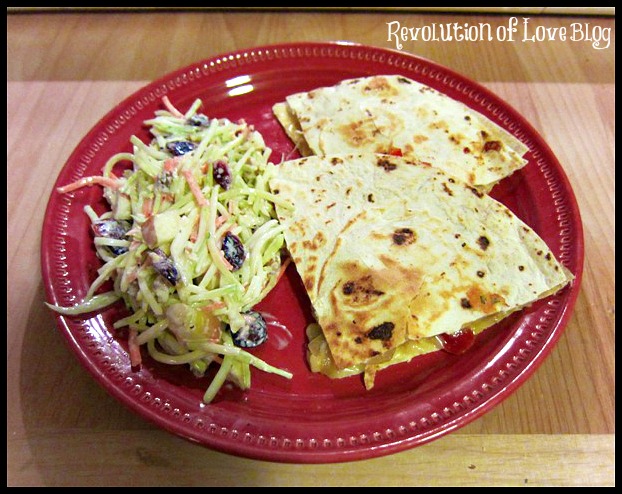 Enjoy! And share your own meals here. 🙂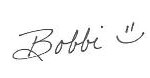 * * * * *
See more Meatless Meals here.
(Visited 191 times, 1 visits today)