Today is Day 7 of my participation in Jen's 7 Posts in 7 Days Challenge.
I was originally going to write my LENT 2014 post for today but I didn't get to finish it so I am posting Monday's Daybook today instead. (I'll hopefully have the lent post down by tomorrow.)
I'm linking up my daybook with Jenny and I'm linking up my photo with Pam for  Project Snapshot Mondays. Scroll down to the bottom for that one.

AND
Moments of Gratitude…
Today I am especially thankful for
A lovely visit with my mom last week. I've been trying to spend more time with family. I miss my parents and siblings and I'm making an effort to get together with them more often!
This past month having Brian at home. Although he was recovering, it was a treat spending so much time with him.
That Brian is well enough to go back to work tomorrow, at least part time. (Although I am REALLY going to miss having him here with me.)
For another 4 day weekend coming up. Hopefully we can plan a family outing before Brian starts his chemo next Monday.
For yesterday's storm that gave us some much needed rain.
Beauty in the Ordinary…
The surrounding brown hills are turning a lovely shade of green after the rain and the days are getting longer. Spring is just around the corner. 🙂
In the Kitchen…
M – Chicken Cacciatore with Brown Rice
T – Fat Tuesday Treat – Eat Out
W – Tuna Melts & Tomato Soup
F – Vegetarian Chili and Easy Chili Cornbread
S – Homemade Pizza & Greek Salad
S – Leftovers
Praying…
For Brian's continued recovery from cancer and for the chemo treatments that start March 10.
For all those suffering from illness, addiction and depression.
For all those who are pregnant, especially family and friends.
For those suffering the cross of infertility and those who have lost a child in miscarriage.
For the safety of our deployed military and for their families waiting for them at home.
For the conversion of sinners and the souls in purgatory.
For some special intentions.
Pondering…
I am putting the finishing touches on my Lenten plan. I am thankfulfor the grace to work on it now and not waiting until a couple weeks into Lent. 😉
Around the house…
This week I need to clear off my desk area and my dining room table. I have let it slide and want it neat and clean again!
Reading…
I completely forgot that I had The Book of Thoth (Vatican Vampire Hunters #2) on my Kindle so I started it last night, although on Wednesday I'll start my Lenten reads but I'll save that for another post.
Listening to…
The Academy Awards, specifically the performance of the song "Happy" from Despicable Me.  I'll admit that I DVR the show  and fast forward a lot of it but there are still parts I enjoy.
On my DVR…
When Calls the Heart, Fr Brown Mysteries, The Walking Dead, Blacklist, EWTN's Grab Your Catechism and the movies Leave Her to Heaven and Shop around the Corner.
On the blog…
I actually completed all 7 posts in the 7 day challenge. I couldn't keep up that pace all the time but it was fun for the week. 🙂 Tomorrow or Tuesday by the latest I'll have my Lenten Ideas posted.
Posts I've Liked on my Bloglovin

Pinned…
Plans for the Week…
Doc appointments, school functions and a 4 day weekend.
Captured…
(I am linking up this photo with Pam for Project Snapshot Mondays.
This weekend I took a little time to handwrite some notes and cards to people. Although I could email or text much faster there is something special about getting an old school letter in the mail. When I was done I was adding a little washi tape to pretty up the envelope and I was admiring the bright colors in my washi box. Note cards, pens, washi, all those little crafty things and stationary brings me a touch of joy.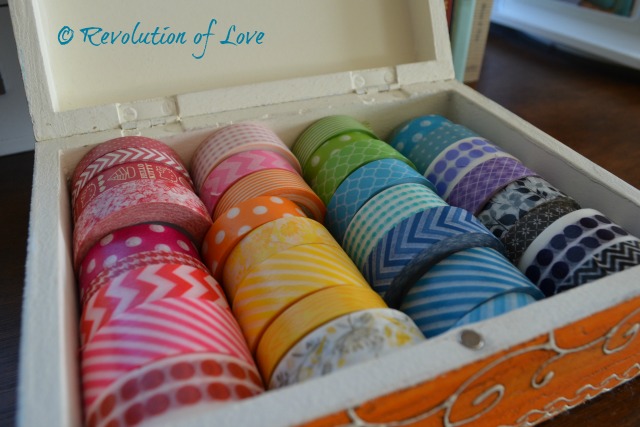 Thanks to Jen and Pam for hosting! 🙂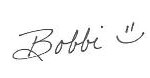 PS – You can follow RoL on Bloglovin, Feedly or another news feed. If you are a social media fan like me, we can stay in touch through Facebook, Twitter, Pinterest, GoodReads or Instagram. 😉
(Visited 9 times, 1 visits today)