(The link to the original post of this recipe, dated 2/25/23, was broken when we were updating posts from the old blog and I can't fix it so I am just reposting it with a new link here. Thx.)
***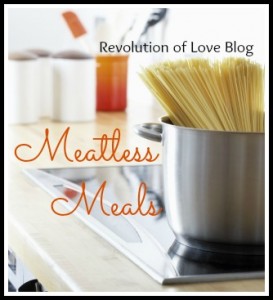 I originally got this Minestrone Soup recipe from my sis and pinned in on my Pinterest What's Cooking board. I've made it a couple times before changing a few things to make it perfect for my family. The original recipe is on the thick side and we wanted a little more broth/liquid in our soup without diluting the flavor. Here is what I put in it.
Ingredients
3 tablespoons olive oil
4 cloves garlic, chopped
2 onions, chopped
2 cups chopped celery
2 cups sliced carrots
4 cups chicken or veggie broth*
1 cup water
4 cups tomato sauce
1 mini bottle of red wine or 1 cup of red wine**
1 cup canned kidney beans, drained
2 handfuls of fresh green beans, cleaned, prepped and blanched***
4 zucchinis, quartered and sliced
1 teaspoon oregano
2 teaspoons basil
salt and pepper to taste
1 cup small sized wheat pasta (ie. shells, rotini etc)
Grated Parmesan cheese for topping
Directions:
1. In a large stock pot, heat olive oil over medium-low heat. Add onion and sauté for 3 to 4 minutes. Add garlic and sauté for 1 to 2 minutes. Add celery and carrots, sauté for 1 to 2 minutes.
2. Add chicken broth, water and tomato sauce. Bring to boil, stirring frequently. Add red wine. Reduce heat to low. Add kidney beans, green beans, zucchini, oregano, basil, salt and pepper. Simmer for 30 to 40 minutes, the longer the better.
3. Meanwhile, cook the pasta until tender. Drain water and set aside.
4. Place a serving spoon of pasta in a bowl. Ladle soup on top of pasta and sprinkle Parmesan cheese on top. Enjoy!
* Obviously, for a Lenten meatless meal, I used veggie broth and it was still really good!
** We aren't really wine drinkers so I hate opening a big bottle to cook with because we never finished it. Instead I bought a 4-pack of the mini wine bottles, such as the one below, which is a perfect for various recipes.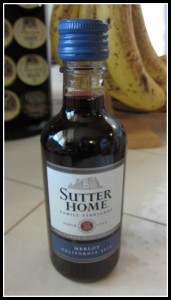 *** I always blanch my green beans for 7-8 minutes before adding it to the soup. I have never tried throwing them in raw so I don't know if they'd be tender enough or still a little tough.
This soup is a huge hit with the family, especially when served with a slice of fresh baked bread or ½ a grilled cheese sandwich.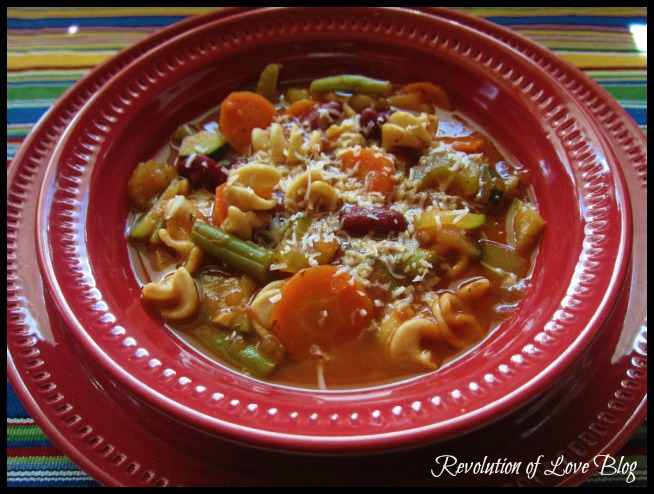 And, you may ask, is it kid friendly? I'll let Matthew answer that question. 😉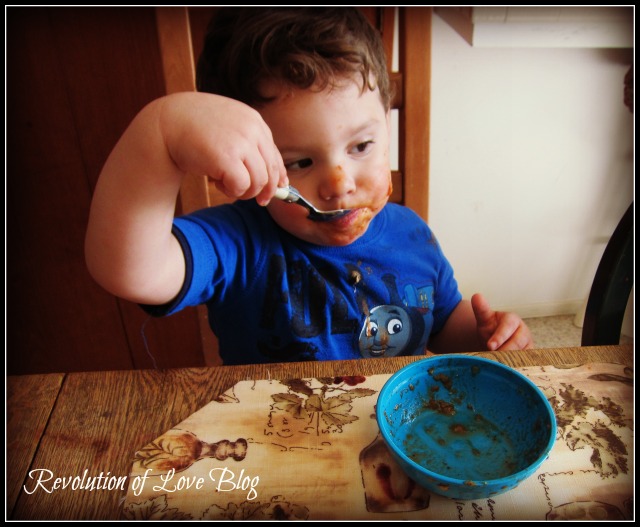 I think those Popeye arms speak volumes. He likes his veggies and pasta!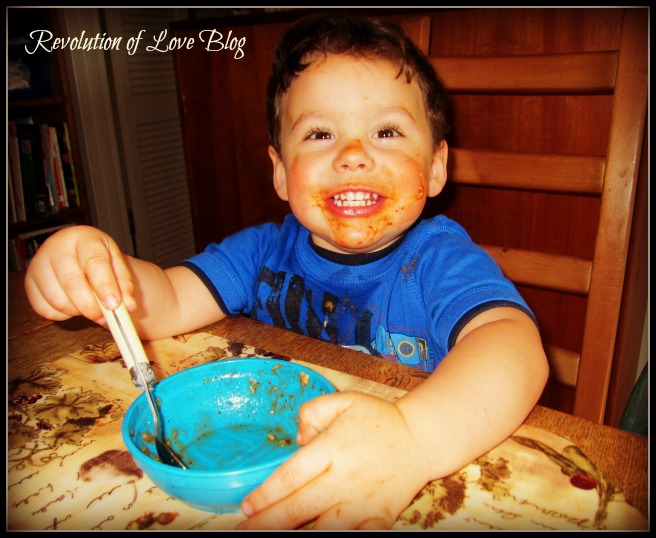 His messy smile proves it.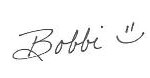 PS – You can follow RoL on Bloglovin, Feedly or another news feed. If you are a social media fan like me, we can stay in touch through Facebook, Twitter, Pinterest, GoodReads or Instagram. 😉