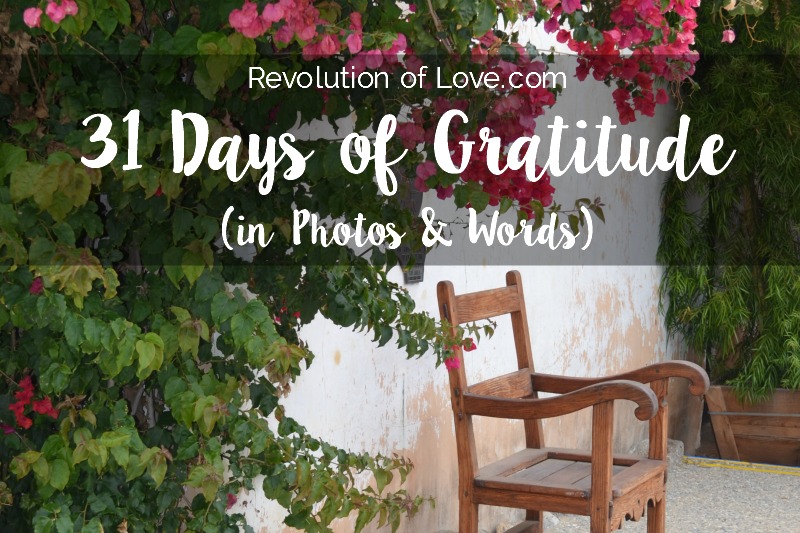 It's Day 6 of the #write31days challenge. My topic is 31 Days of Gratitude. You can see my previous Gratitude posts here.
Want to join the writing challenge but are unable to write everyday? Join me for the Weekly Writing Challenge in October instead.
I've got to admit that the only way I am going to make it writing 31 days in a row is to cheat a little.  I'll be having Throwback Thursdays and reposting past posts. Here is one I posted two years ago in this date.
* * * * *
I love Fall and today was the first day that it felt like it. The fog cleared and the sun came out, yet there was still a little chill in the air. There are pumpkins everywhere and changing leaves and it makes me want to bake something that will make the house smell like cinnamon and nutmeg. So today I'm trying a new pumpkin recipe – Chocolate Covered Pumpkin Donuts from My Whole Food Life.com. I especially liked that these donuts are baked, made with whole wheat and have no processed sugar.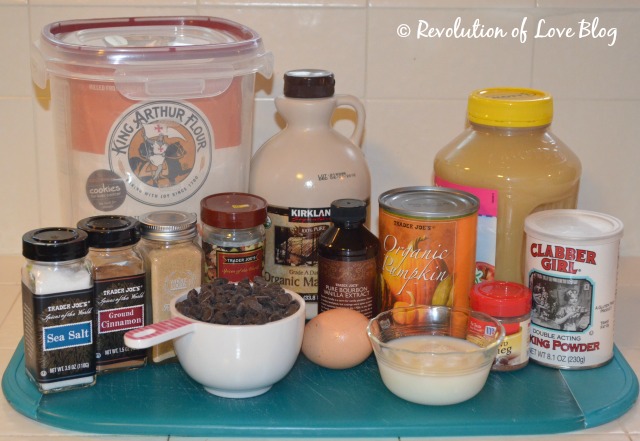 Normally, I change a recipe to my liking but for the donuts, I followed Melissa's ingredients exactly. I think the next time I may use a touch less ginger and cloves.
Ingredients
For the donut:
1 3/4 cup white whole wheat flour (To make them gluten free, just sub GF all purpose flour)
2 tsp baking powder
1/2 tsp salt
1 tsp cinnamon
1/2 tsp nutmeg
1/4 tsp cloves
1/2 tsp ginger
1/3 cup applesauce
1/4 cup maple syrup
1 egg (I used a flax egg replacer)
1 tsp vanilla extract
3/4 cup pumpkin
1/4 cup milk (I used unsweetened almond milk)
For the chocolate coating:
2 cups chocolate chips
3-4 T milk (I used unsweetened almond milk)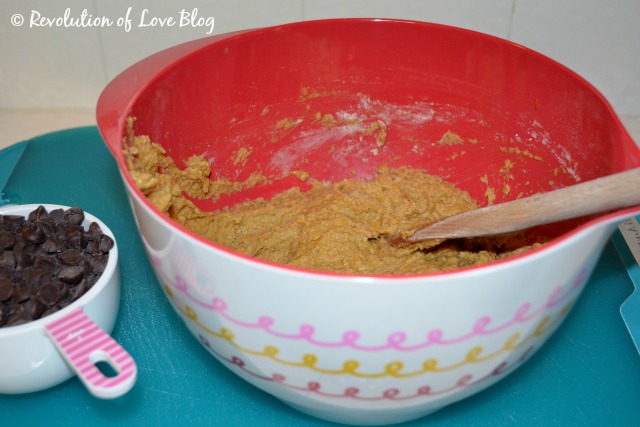 Melissa's Instructions
Preheat oven to 350.
Grease a mini muffin tray.
In one bowl mix the flour, baking powder, salt, and spices.
In another bowl mix pumpkin, maple syrup, applesauce, egg, milk and vanilla until smooth.
Add dry to wet and mix just until combined.
Spoon mixture into the mini muffin tins and bake for about 11 minutes or until a toothpick comes out clean.
After the mini muffins have cooled start the chocolate coating.
Chocolate Coating
Using a double boiler, melt the chocolate chips and the milk until you get a smooth chocolate sauce.
Roll the donuts into the chocolate sauce until it is covered.
Then place each covered donut onto a baking sheet or plate and put in the freezer for at least 10-15 min.
Store them in the fridge on a plate or baking sheet.
(Melissa has a lot of other delicious looking recipes that I want to try. Check out her blog at – http://mywholefoodlife.com/.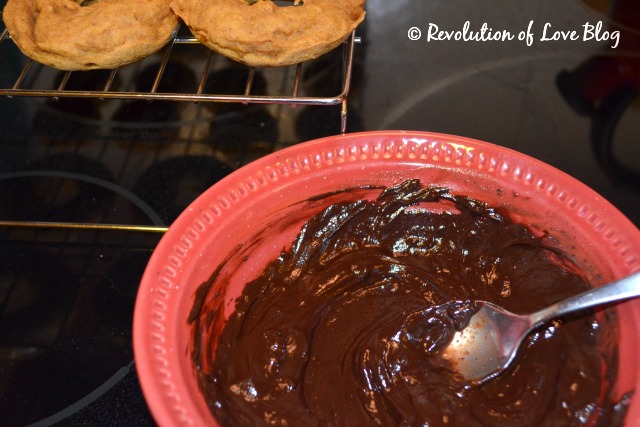 Now, when I made Melissa's recipe, I didn't have mini muffin tins. Instead I made one batch in my mini-donut pan and one batch in my regular donut pan. I also didn't have a double boiler so instead I stuck a handful of chocolate chips in a bowl with a dash of milk and microwaved it for 30 seconds. I stirred it and added milk to make it the right consistency. It worked great.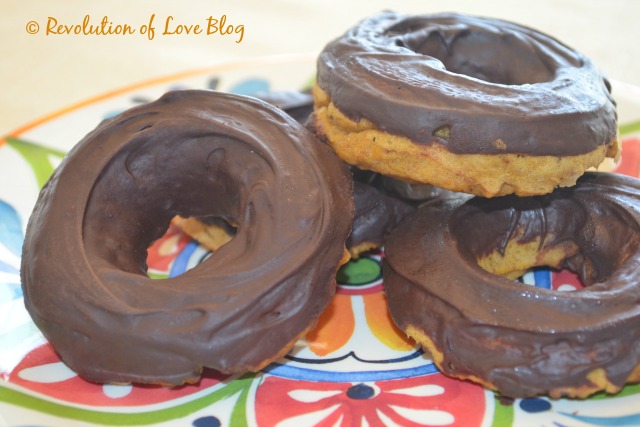 The final verdict. When I tasted the donut plain, I wasn't convinced since it seemed like it had too many spices and not enough sugar. However, after topping each with the chocolate, which added plenty of sweetness, I thought they tasted really good. The proof? I can't show you a photo of the mini-donuts because the kids wiped out the batch. So there you go. 😉
A "healthy" fall treat that the kids loved, for that I am thankful. 🙂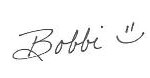 PS – You can follow RoL on Bloglovin, Feedly or another news feed. If you are a social media fan like me, we can stay in touch through Facebook, Twitter, Instagram, Pinterest, GoodReads, Letterboxd, or Spotify, 😉
Save
(Visited 11 times, 1 visits today)