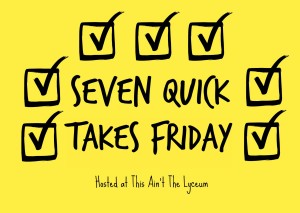 The 31 Day of Writing Challenge continues. It's Day 12 of my 31 Days of Gratitude 2015.
~ 1 ~
Today started out as one of those days where it seems like everything was going wrong – we woke to an ant invasion, my blog had been hacked and I couldn't get my WP back up to work properly. As I was trying to take a quick 2 minute shower to deal with the growing list of problems, I tried to look on the bright side of things. I imagined worse things that could be happening and suddenly the hill didn't seem so big and I could climb it. I prayed for God's grace and a few hours (and a few cuss words later) the ants were killed, the blog restored and the back up achieved. Whew. Plus, the kids were off school today so I didn't have my usual daily grind of taxi driving all over the place. I count that as something to be thankful for!
~ 2 ~
I completely forgot about Kelly's big Link-toberfest on her blog until this morning. I already missed last week's question so I'll just double up and catch up today. Last week Kelly asked, "When did you post your first Quick Takes?" That was on 7/11/09.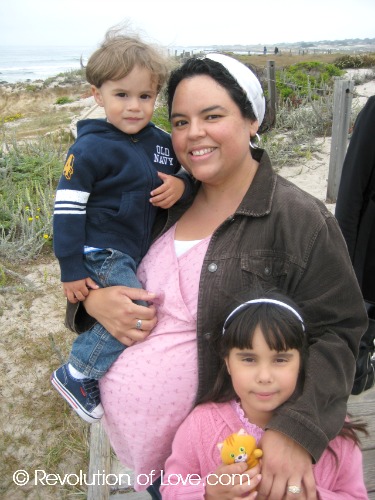 I was 7 months pregnant with John-Paul (Matthew was still a couple of years away) and I so excited about it! Ha, look at that beach ball belly!
~ 3 ~
Here is a summary of what I talked about in my very first Quick Takes.
 I talked about having no energy to even get out of my chair so I was going to "give the quick take Friday thing a try" and that I just received Pampered Chef items wanted to make the mini-quiches.
I was super excited that my mom was flying up from Southern California to help me with some pre-baby things but I was just happy to have her around and hear her laughter.
I was planning a trip to the Monterey Bay Aquarium.
I finished an Agatha Christy novel and was starting Left to Tell by Immaculee Ilibagiza.
I said I was leery to watch remakes of the old classics. For example, the new version of The Women was so bad I couldn't finish it. Instead, I love the 1939 version with Norma Shearer and Joan Crawford. It's interesting to see how certain elements of human behavior remains the same no matter what the era.
I was listening to Matt Kearney's City of Black and White. I said I loved the "disc." That must have been before simply downloading to your playlist.)  😉
Lastly, I was singing the praises of Brian. I said,"He works so hard for us and even when he is tired he'll help me out with the kids or cleaning the shower or scrubbing toilets because it is hard for me to bend over with my growing belly and he doesn't want me smelling cleaner fumes. Sometimes I forget that it's all the little things he does that says he loves me." Some things never change. He still rocks and I am still totally blessed!
~ 4 ~
This week's question was how many Quick Takes have we posted? This will be #108. 🙂
~ 5 ~
I was just talking about goals last week when I shared my October Goals and Kelly mentioned that she is starting a Facebook group for goal keeping encouragement. It's described as "A fun group of gals helping each other reach their goals through encouragement and the occasional kneecap breaking." LOL. Sign me up. 😉
~ 6 ~
Okay, my time is up and I have to get dinner on the table. A big thanks to Kelly for hosting and keeping the 7QT fun alive and well, even for those who don't get around to it until Monday. 😉
~ 7 ~
(Yeah, I know this is a cheat take by signing off but I think you'll live.)
xoxo,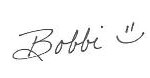 PS – You can follow RoL on Bloglovin, Feedly or another news feed. If you are a social media fan like me, we can stay in touch through Facebook, Twitter, Instagram, Pinterest, Periscope or Katch (past Periscopes), GoodReads, Letterboxd, or Spotify, 😉
PPS – This post may contain affiliate links.
(Visited 5 times, 1 visits today)