On the 2nd and 4th Tuesday of every month, Sarah at Amongst Lovely Things and Pam at Everyday Snapshots used to co-host the Making it Count Tuesday link-up. However, these busy homeschooling mamas are especially busy this time of year so they have kindly allowed me to take over hosting Making It Count for now.
If you are new to Making it Count, you simply start with any one of those fabulous ideas you've found online. Then, do it. Make it. Cook it. Create it. Take it from the screen, give it life and let it bless your world. When you're done, snap a photo, write about it and share it with us.
Make your time online count.
*****
My project this week is Instagram – Postal Pix note cards. As you know, I love Instagram and have been looking for an easy way to have the photos printed out in their 4×4 format. My answer? Postal Pix! I downloaded the Postal Pix app to my iPhone and from there I am able to order photos in 4×4, 5×5 and 8×8 sizes. (They also make regular sized prints.) I have been working on updating my home wall photos but I still have a ways to go.
However, I did finish another little project using my Instagram/ Postal Pix prints. I was inspired by all the cool ideas that Postal Pix had on their Pinterest Board. I decided to use some of my favorite shots to create blank note cards.
After receiving my ordered prints, I purchased the following:
AC Cardstock (by American Crafts) 5-1/4-Inch by 5-1/4 Inch 12-Pack Cards, such as these, in both black and white.
American Crafts 5-Inch by 5-Inch 12-Pack Square Envelopes, such as these, in both black and white.
Glue Dots
Then I simply added the photos to the cards using the glue dots.
For the black envelopes I added a Martha Stewart mailing address label.
Here are the cards I made so far.
*****
Now it's your turn.
1. Choose a tutorial, recipe, or idea that has inspired you. Do it and blog a little about it. It doesn't have to be elaborate — we just want to see what you've been up to!
2. In your post, link back the original idea whenever possible. We want to be sure that cool idea credit is given to the proper person. Please do not link to Pinterest. Linking to the original blogger insures that proper credit is given where it's due.
3. Make sure you link back here somewhere in your post so others can find us and play along.
4. Link up below. Make sure you're sending us to your actual post, and not to your general blog address. Don't forget to use your own original photo (not someone else's!) as your thumbnail image.
You can add your link all the way through Sunday, so if you can't get things going by Tuesday, no worries, put it up when you can. We'll be here.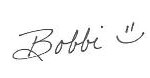 PS – If the link-up isn't working or you can't comment (the combox gets skittish with wordpress), you can email me at blog(at)revolutionoflove(dot)com.
(Visited 14 times, 1 visits today)