Brian and I have been baby proofing our house for months, now that Andrew has mastered walking and climbing low objects. However, we were still struggling with what to do about our brick fireplace hearth.

We considered buying one of those specialty gates that go around it, but they are pricey. In the meantime, we simply blocked off the sitting area by the fireplace with our dining room chairs entwined like a puzzle. (Yeah, that was real attractive.) But our incredibly small Hercules always figured out a way to move the chairs or wiggle his way through them. Finally, I saw a perfect solution in one of those parent magazines sitting in the doctor's office. A mom suggested using one of those connect-a-mat floor puzzles to cover the hearth. Brilliant. We tried it and I'm happy to say, it works! (At least until Andrew discovers how to disconnect it.)
* * * * *
UPDATE (March 2012)
I wrote posted those pictures nearly four years ago when Andrew looked like this.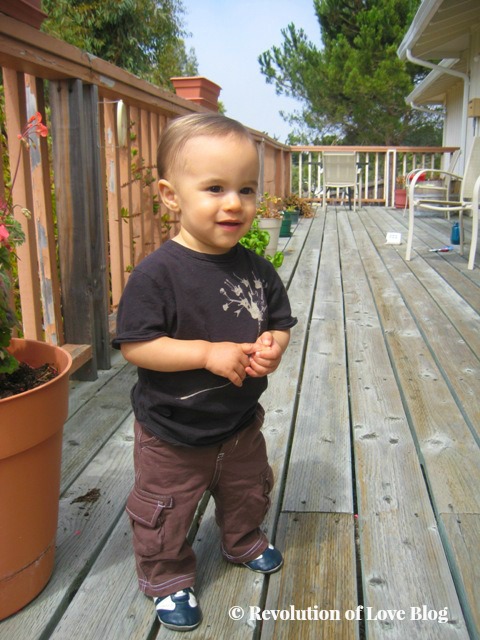 Two years later, the baby proofing was done for John-Paul.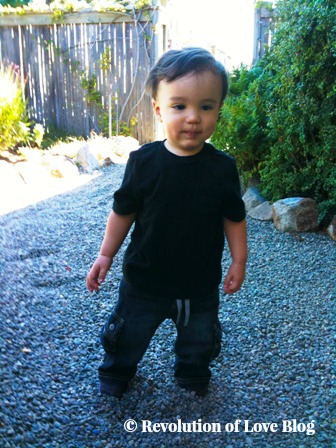 Now it is Matthew's turn.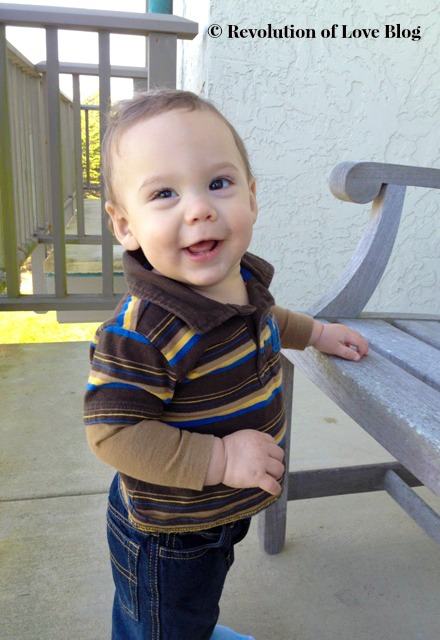 We needed to replace the floor mat and I wanted to find something that looked a little less "day care center," trying to keep at least one room in the house free of toy overload.
I found this one in wood tones, which works so much better for us. The color matches the room and they don't have the letters that the boys can pop out. We are very pleased with the results. You can find them at Amazon.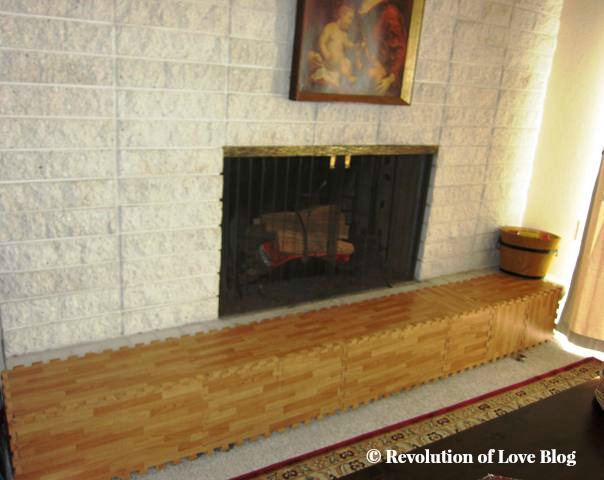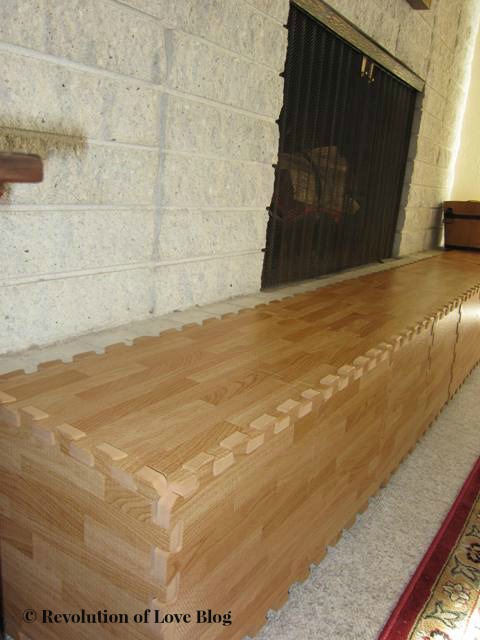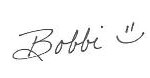 PS – You can follow RoL on Bloglovin, Feedly or another news feed. If you are a social media fan like me, we can stay in touch through Facebook, Twitter, Pinterest, GoodReads, Letterboxd or Instagram (It's set to private but I'll approve you.) 😉
PPS – This post contains affiliate links.
(Visited 1,102 times, 1 visits today)