This week Jessica at Housewifespice is hosting Mystery Ingredient Monday and the special ingredient is…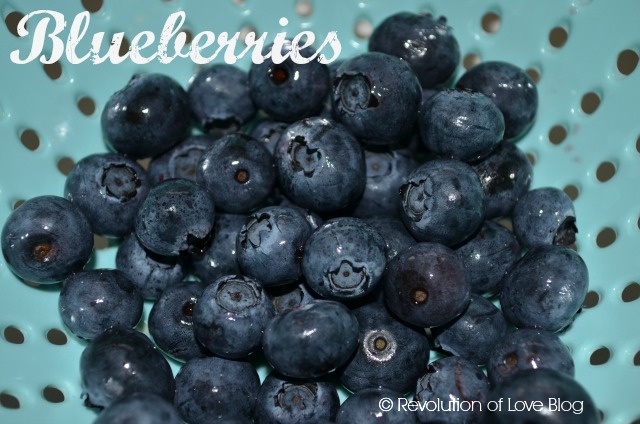 I wanted to try a new recipe for this link-up but alas, it never happened. So instead I whipped up a quick batch of the family's favorite banana blueberry muffins. And since I am not one of you skinny-minny-running-a-marathon gals who can afford a high calorie muffin, I have to make mine with a little less of the good stuff. I got the original recipe in this book but modified it. (ie. I use half the amount of sugar it called required.)
Ingredients
1/2 cup sugar
1/2 cup canola oil (I use a little less than 1/2 cup.)
1 cup very ripe bananas (about 2-3)
1/2 cup apple sauce (or vanilla non-fat yogurt)
1 teaspoon vanilla
2 eggs
2 cup all-purpose flour (or 1/2 white, 1/2 wheat)
1 teaspoon baking soda (When I double this recipe I use 1 & 1/2 tsp)
1 teaspoon cinnamon
1/2 teaspoon nutmeg
1/3 teaspoon salt
1 cup fresh blueberries (You could also use unthawed frozen but fresh is best. ;-))
NOTE: Now that we have cut out white flour and sugar from our diet, I've modified this and use whole wheat flour and instead of white sugar I use unprocessed coconut sugar. There is some difference but all together, still yummy.) 🙂
Directions:
1. Heat oven 400 degrees. Lightly grease muffin pan.  In large bowl, combine sugar and oil; beat well. Add bananas, apple sauce (or yogurt), vanilla and eggs. Blend well.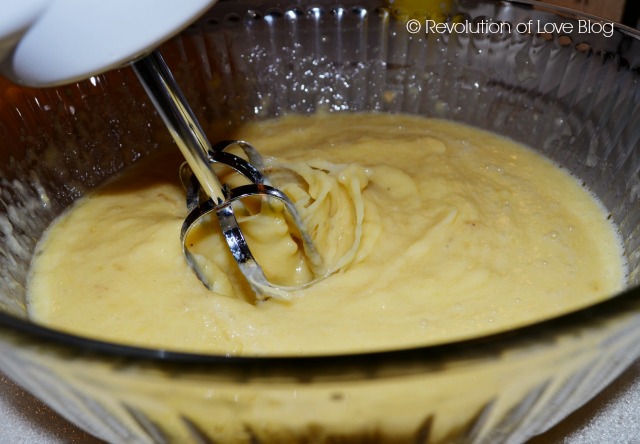 2. In a separate bowl whisk flour, baking soda, cinnamon, nutmeg and salt.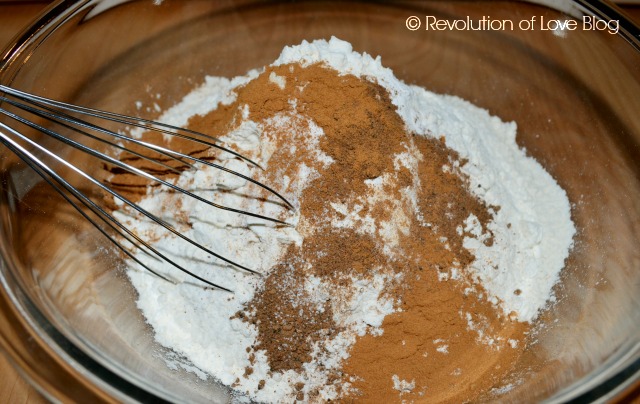 3. Add to wet ingredients. Stir just until dry ingredients are moistened. Gently stir in blueberries. Divide into muffins tins.
At this point of following the recipe, Matthew climbed up on the other side of the kitchen counter to see what I was doing.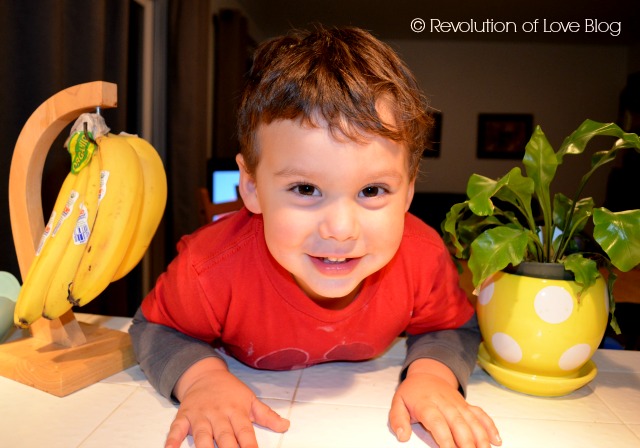 He did not think I had enough blueberries so he added some to the top. (Actually, I didn't realize how many berries the kids ate so I didn't have as many for this recipe as I usually do.)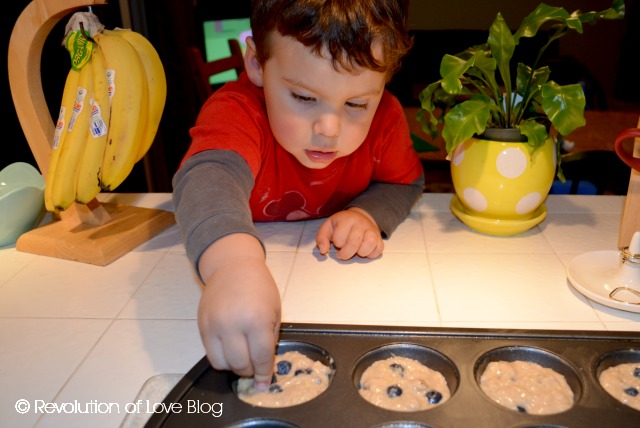 Okay, back to our recipe…
4. Bake at 400 degrees for 10-12 minutes. Cool 5 minutes. Transfer to a cooling rack. (The recipe makes 12 muffins but I stretch it out to 18 so they are more kid sized.)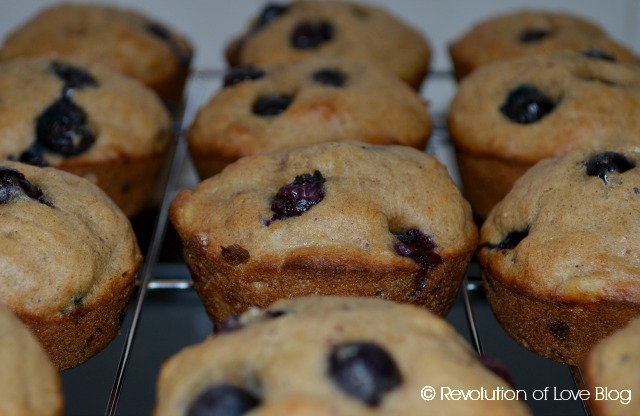 Viola!
A tasty treat to start your morning.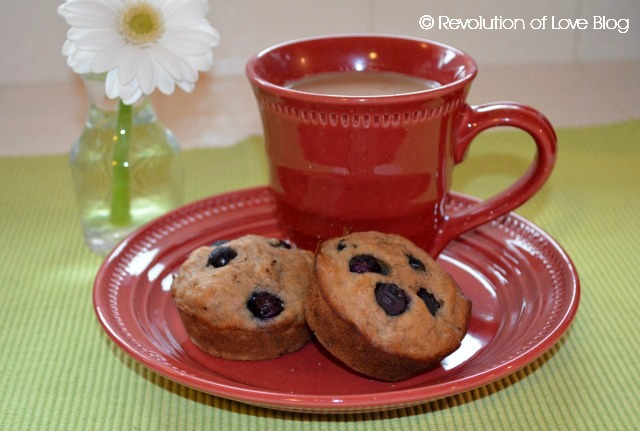 Just be forewarned. Eat your treat before your munchkins wake up.  I did not and when I turned my back for a moment someone  (cough…Matthew) stuck his questionable fingers into the muffins and poked out all the blueberries on top. Sigh.  😉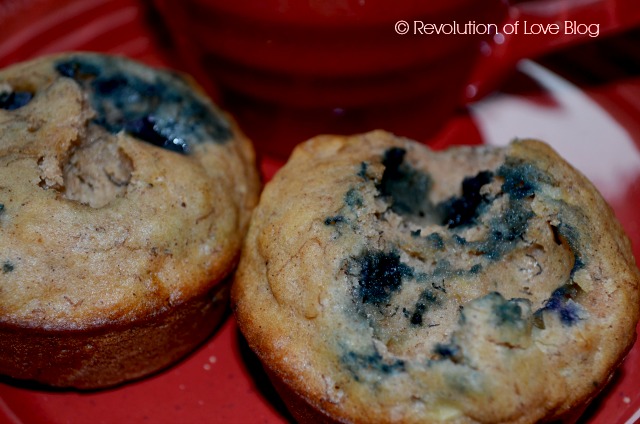 Now go check out a lot more blueberry recipes here.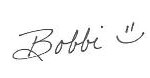 PS – You can follow RoL on Bloglovin, Feedly or another news feed. If you are a social media fan like me, we can stay in touch through Facebook, Twitter, Pinterest, GoodReads or Instagram. 😉
(Visited 11 times, 1 visits today)