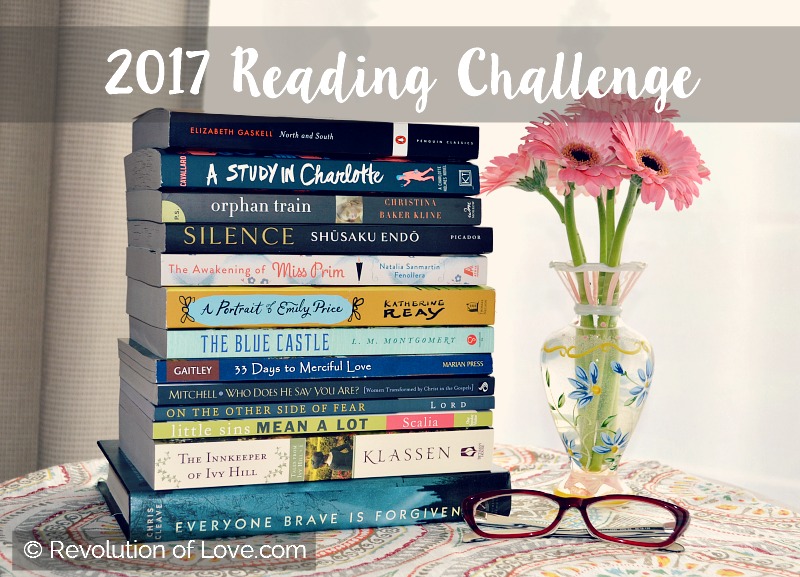 This post has been sitting in my draft folder for over a month and since it is the last day of January, I feel like it was finally time to sit down and get it done! 😉
I never posted the books I read the last couple months of 2016, so I'll do that here. Then I'll share about my reading goals for 2017.
Author: Liane Moriarty
Length: 488 pages
Publisher: Berkley Books; Reprint edition (April 24, 2012)
Amazon Summary:
Alice Love is twenty-nine, crazy about her husband, and pregnant with her first child. So imagine Alice's surprise when she comes to on the floor of a gym (a gym! She HATES the gym) and is whisked off to the hospital where she discovers the honeymoon is truly over—she's getting divorced, she has three kids, and she's actually 39 years old. Alice must reconstruct the events of a lost decade, and find out whether it's possible to reconstruct her life at the same time. She has to figure out why her sister hardly talks to her, and how is it that she's become one of those super skinny moms with really expensive clothes. Ultimately, Alice must discover whether forgetting is a blessing or a curse, and whether it's possible to start over…
My Thoughts:
I first heard of Liane Moriarty when I read her book Big, Little Lies. I was so completely engrossed with it that I picked up What Alice Forgot for a plane ride. While I did not love it as much as the first book I read, Moriarty still managed to keep me guessing and wondering and not wanting to put the book down until I figured out what would happen next. It was intriguing to see how a couple could go from being madly in love to being so different and hating each other in a mere decade. I was wary of how the book would end but I was pleased by the way the story was wrapped up. I rated it 3.5 stars out of 5. (Parental warning: The book is definitely written within a secular worldview. There is language and adult subject matter but nothing explicit.)


Stick in the Mud Meets Spontaneity
Author: Rachel Anderson
Length: 240 pages
Publisher: HEA Publishing (June 12, 2015)
Amazon Summary:
Home for the summer, Samantha Kinsey is ready to step into her role as pseudo-nanny for her two favorite charges. But when she realizes she'll be playing chauffeur more than playmate, her summer outlook quickly turns from fun to bleak. That is, until she meets Colton McCoy–a genuine, hard-working cowboy, who's as set in his ways as he is handsome. Although he claims he doesn't need any spontaneity in his life, Sam's determined to help him find it. But she'll soon discover that cowboys are about as easy to change as wild mustangs. 
Stick in the Mud Meets Spontaneity is about an adaptable girl and a not so adaptable guy. It's about learning to accept people for who they are and realizing that sometimes who they are is exactly who they should be.
My Thoughts:
This is the third installment of Anderson's Meet Your Match series. I enjoyed books one and two more but this was still a fun and quick read. Like a Hallmark movie, this is something you would read when you want a sweet romance without too much drama or questionable material. It is perfect when you need a nice distraction to warm the heart. I give it 3 stars out of 5.


Author: Betty Smith
Length: 528 pages
Publisher: Harper Perennial Modern Classics (May 30, 2006); Original book published in 1943.
Amazon Summary:
The beloved American classic about a young girl's coming-of-age at the turn of the century, Betty Smith's A Tree Grows in Brooklyn is a poignant and moving tale filled with compassion and cruelty, laughter and heartache, crowded with life and people and incident. The story of young, sensitive, and idealistic Francie Nolan and her bittersweet formative years in the slums of Williamsburg has enchanted and inspired millions of readers for more than sixty years. By turns overwhelming, sublime, heartbreaking, and uplifting, the daily experiences of the unforgettable Nolans are raw with honesty and tenderly threaded with family connectedness — in a work of literary art that brilliantly captures a unique time and place as well as incredibly rich moments of universal experience.
My Thoughts:
I've watch the movie version of A Tree Grows in Brooklyn a number of times and often wanted to pick up the book and read it. I'm glad I finally did because it has definitely made my top ten favorite books list. While there is sadness to the story and within the trials the characters have to endure, it is treated with such honest emotion, you can't help but be touched by its simple beauty. The characters are never portrayed as back and white but, like people we know in real life, they have good qualities and weaknesses. Smith masterfully explores universal emotions that touch the human heart. It is no wonder that this book has stood the test of time and still remains a favorite to so many readers today. I rate this 5 out of 5 stars. (Parental note: There is some adult subject matter.)


Author: Donna VanLiere
Length: 144 pages
Publisher: St. Martin's Press; Reissue edition (November 9, 2001)
Amazon Summary:
Sometimes, the things that can change your life will cross your path in one instant-and then, in a fleeting moment, they're gone. But if you open your eyes, and watch carefully, you will believe….
Robert is a successful attorney who has everything in life-and nothing at all. Focused on professional achievement and material rewards, Robert is on the brink of losing his marriage. He has lost sight of his wife, Kate, their two daughters, and ultimately himself. Eight year old Nathan has a beloved mother, Maggie, whom he is losing to cancer. But Nathan and his family are building a simple yet full life, and struggling to hold onto every moment they have together. A chance meeting on Christmas Even brings Robert and Nathan together-he is shopping for a family he hardly knows and Nathan is shopping for a mother he is soon to lose. In this one encounter, their lives are forever altered as Robert learns an important lesson: sometimes the smallest things can make all the difference. The Christmas Shoes is a universal story of the deeper meaning of serendipity, a tale of our shared humanity, and of how a power greater than ourselves can shape, and even save, our lives.
My Thoughts:
To complete the Modern Mrs. Darcy Reading Challenge  I needed a book I owned but hadn't read yet so I looked through my book shelves and found this book I bought at a garage sale. I thought it would be the perfect short read during the Christmas holidays. I was vaguely familiar with the plot but forgot that a main character was sick in the book. So while I was supposed to be wrapping Christmas presents, I instead was crying my eyes out over a mom fighting cancer. (Cancer is one of my tear triggers.) However, there was still a lesson to be learned and a happier ending to one of the storylines so I was pleased that I read it. I rate this 3.5 out of 5 stars.


Completing the 2016 Reading Challenge
One of my goals for 2016 was to watch less TV and read more. I pledged on Goodreads to read 12 books in 2016 and I smashed that number by reading 30 books. Yay!
I also completed the Modern Mrs. Darcy Reading Challenge. Here are the books I read for each category.
Starting the 2016 Reading Challenge
I am doing the 2017  Mrs. Darcy Reading Challenge this year and I pledged on Goodreads to read 24 books in 2017.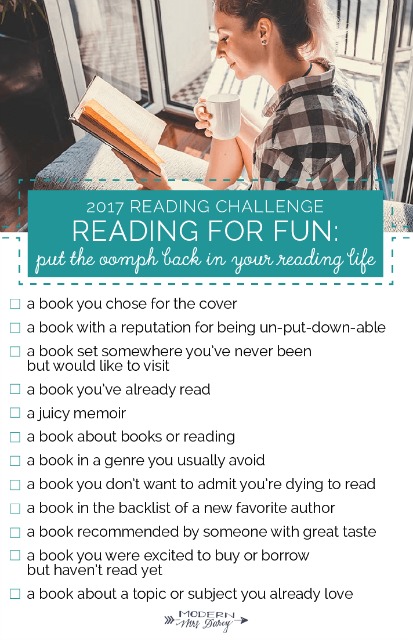 There are two challenge categories to choose from and I will be doing the "Just for Fun" one.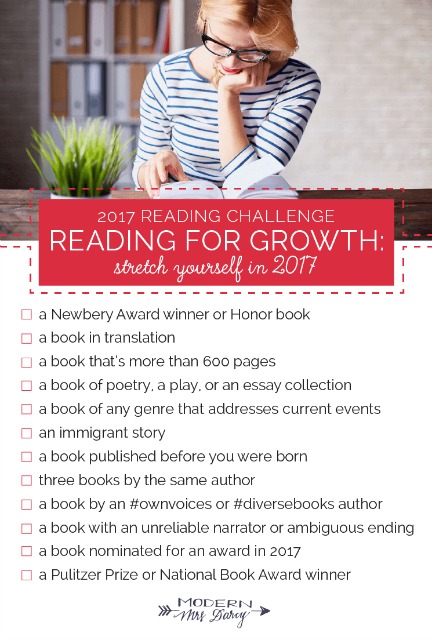 If I finish that and am feeling ambitious, I may tackle some of the "Reading for Growth" categories as well.
Now I just need to make a list of the books I want to read this year. I have a few in mind but I'd love your suggestions as well! 🙂
What you you be reading this year? Or what do you recommend?
Save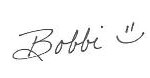 PS – You can follow RoL on Bloglovin, Feedly or another news feed. If you are a social media fan like me, we can stay in touch through Facebook, Twitter, Instagram, Pinterest, GoodReads, Letterboxd, or Spotify, 😉
PPS – Disclaimer: "Revolution of Love.com is a participant in the Amazon Services LLC Associates Program, an affiliate advertising program designed to provide a means for sites to earn advertising fees by advertising and linking to Amazon.com."
In other words, if you click on my affiliated links and make a purchase, I get a small compensation that goes towards keeping the blog online. Big hugs to those who click and help support the blog! xoxo 🙂
Save
Save
Save
Save
Save
Save
(Visited 21 times, 1 visits today)