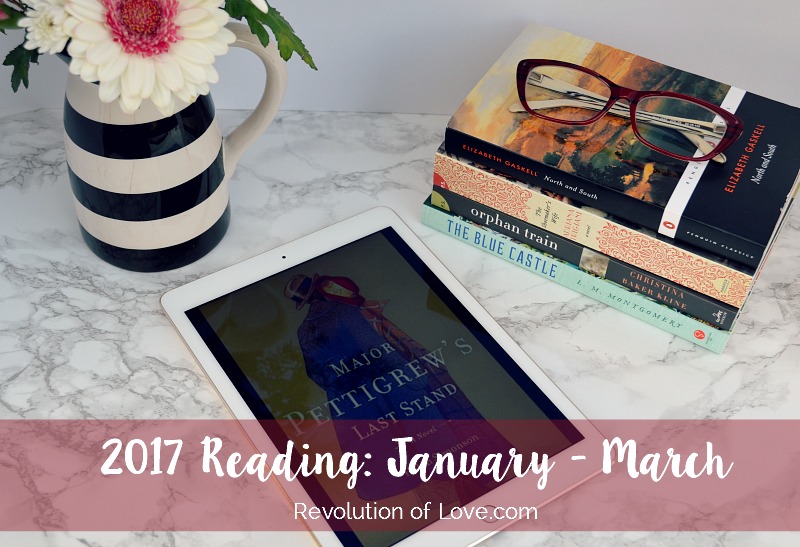 I am doing the 2017 Mrs. Darcy Reading Challenge (the "reading for fun" version) this year and I pledged on Goodreads to read 24 books in 2017. I am on schedule with 9 books so far. Here are the books I've read from January to March.
Author: Adriana Trigiani
Length: 496 pages
Publisher: Harper Paperbacks; 1 edition (August 21, 2012)
Amazon Summary:
A breathtaking multigenerational love story that spans two continents, two World Wars, and the quest of two star-crossed lovers to find each other again. The Shoemaker's Wife is replete with the all the page-turning adventure, sumptuous detail, and heart-stopping romance that has made Adriana Trigiani, "one of the reigning queens of women's fiction" (USA Today).
My Thoughts:
The Shoemaker's Wife takes place in Northern Italy (and later in America) and follows the life of Enza and Ciro. We meet them as children and follow their separate lives filled with some joys and more than their share of tragedies. At the age of 15, Enza and Ciro meet and they are emotionally bonded by a heartbreaking event in Enza's life. They share a kiss but they go their separate ways, eventually immigrating to America. I especially loved Enza's story and how she struggled through many trials but managed to keep her faith and her spirit. With the help of her best friend, she accomplishes her dreams and makes a better life. Eventually, Enza and Ciro cross paths again and at times their "on and off" friendship/ relationship gets frustrating, but eventually they figure it out. The author based the story on her grandparents and I was intrigued with their lives as immigrants since my father-in-law and mother-in-law are also immigrants. There are heart breaking moments and testimonies of love. I really enjoyed reading this book. I rated it 4 stars out of 5. (Parental warning: The book contains some adult subjects and a little language.)


Author: Julie Klassen
Length: 400 pages
Publisher: Berkley (July 7, 2015)
Amazon Summary:
In this novel by the three-time Christy Award-winning author of The Maid of Fairbourne Hall, a woman's startling secrets lead her into unexpected danger and romance in Regency England… 

One final cry…"God almighty, help us!" and suddenly her world shifted violently, until a blinding collision scattered her mind and shook her bones. Then, the pain. The freezing water. And as all sensation drifted away, a hand reached for hers, before all faded into darkness… Now she has awakened as though from some strange, suffocating dream in a warm and welcoming room she has never seen before, and tended to by kind, unfamiliar faces. But not all has been swept away. She recalls fragments of the accident. She remembers a baby. And a ring on her finger reminds her of a lie. But most of all, there is a secret. And in this house of strangers she can trust no one but herself to keep it.
My Thoughts:
I always enjoy Julie Klassen's books, although some more than others. I didn't care for this one as much but that is mostly because I don't like stories where a character is lying about something and keeps the truth from everyone around them. I'm always stressed waiting for them to come clean before someone finds out their secret and makes things worse. Some of the plot and the love triangle also left me with mixed emotions. Overall, it was okay but not my favorite.   I give it 3 stars out of 5. (Parental warning: The book contains adult subject matter such as adultery and an unwed pregnancy.)


Author: Elizabeth Gaskell
Length: 490 pages
Publisher: CreateSpace Independent Publishing Platform (March 3, 2017); Original book published in 1855.
Amazon Summary:
North and South is a wonderful blend of social comment on the dramatic changes in society brought about by the industrial revolution and a compelling love story. Written from the author's first-hand experience, the novel follows the story of Margaret Hope, the young heroine, in her move from the tranquil setting in rural southern England to the raw and turbulent northern town of Milton. Margaret takes an instant dislike to her new home and its people. She hates the dirt, noise and lack of civilisation. Her distaste extends to handsome and charismatic cotton mill owner John Thornton whom she believes epitomises everything unpleasant about the North. However, as Margaret gradually begins to settle in Milton, she learns about the poverty and workplace struggles. As events conspire to throw Margaret and Thornton together, the two spirited characters have to overcome their repressed physical attraction for one another and conquer prejudices of class and circumstance. The passion and the history embedded in this narrative is as appealing and engrossing today as when it was first published.
My Thoughts:
I've watch the Masterpiece version of North and South more times than I care to admit. It's a favorite "go to" when I am in the mood for a period drama/ romance. However, I had never read the book. I decided to finally remedy that this year. While the gist of the book was familiar there were so many scenes and parts of dialogue  that brought a whole new dimension to a story I already loved. This is definitely a book I will also re-read again in the future. Some of the chapters of the book I read traditionally and some I listened to audibly. If you do get the audio book I recommend this version with Juliet Stevenson as the narrator. She did a brilliant job. I rate this 5 out of 5 stars.


Author: Christina Baker Kline
Length: 278 pages
Publisher: William Morrow (2013)
Amazon Summary:
Christina Baker Kline's Orphan Train is an unforgettable story of friendship and second chances that highlights a little-known but historically significant movement in America's past—and it includes a special PS section for book clubs featuring insights, interviews, and more.
Penobscot Indian Molly Ayer is close to "aging out" out of the foster care system. A community service position helping an elderly woman clean out her home is the only thing keeping Molly out of juvie and worse… As she helps Vivian sort through her possessions and memories, Molly learns that she and Vivian aren't as different as they seem to be. A young Irish immigrant orphaned in New York City, Vivian was put on a train to the Midwest with hundreds of other children whose destinies would be determined by luck and chance. Molly discovers that she has the power to help Vivian find answers to mysteries that have haunted her for her entire life—answers that will ultimately free them both.
Rich in detail and epic in scope, Orphan Train is a powerful novel of upheaval and resilience, of unexpected friendship, and of the secrets we carry that keep us from finding out who we are.
My Thoughts:
The book Orphan Train tells the story of two different girls. Young Vivian, an Irish immigrant and orphan who was one of the children aboard the so called "Orphan Trains. Between 1854 and 1929 these orphan trains traveled to various cities on the East Coast to the farmlands of the Midwest. The lucky orphans were adopted by loving families. The unlucky ones became mistreated servants, sometimes in abusive house. Vivian was one of the unlucky ones suffering many hardships. The book was difficult to read at times as my anger rose at her mistreatment and my heart broke at her anguish. Difficult but worth it.
Vivian shares the book with Molly, a 17-year old troubled girl who is assigned community service that brings her into the life of Vivian, now an elderly woman. I found Molly's story less compelling and the ending was  unsatisfying (as if a few chapters were missing) but reading about Vivian's life made the book worth reading. I rate this 3.5 out of 5 stars. (Parental warning: The book contains adult subject matter including an attempted rape and some language.)


Author: Liane Moriarty
Length: 432 pages
Publisher: Flatiron Books; First Edition edition (July 26, 2016)
Amazon Summary:
Six responsible adults. Three cute kids. One small dog. It's just a normal weekend. What could possibly go wrong?
In Truly Madly Guilty, Liane Moriarty turns her unique, razor-sharp eye towards three seemingly happy families.
Sam and Clementine have a wonderful, albeit, busy life: they have two little girls, Sam has just started a new dream job, and Clementine, a cellist, is busy preparing for the audition of a lifetime. If there's anything they can count on, it's each other. Clementine and Erika are each other's oldest friends. A single look between them can convey an entire conversation. But theirs is a complicated relationship, so when Erika mentions a last minute invitation to a barbecue with her neighbors, Tiffany and Vid, Clementine and Sam don't hesitate. Having Tiffany and Vid's larger than life personalities there will be a welcome respite. Two months later, it won't stop raining, and Clementine and Sam can't stop asking themselves the question: What if we hadn't gone?
In Truly Madly Guilty, Liane Moriarty takes on the foundations of our lives: marriage, sex, parenthood, and friendship. She shows how guilt can expose the fault lines in the most seemingly strong relationships, how what we don't say can be more powerful than what we do, and how sometimes it is the most innocent of moments that can do the greatest harm.
My Thoughts:
I loved Moriarty's Big Little Lies and was eager to read her latest work. I wish I could say that I also loved it but I didn't. The story seemed to drag and I was constantly waiting for the "big reveal" only to be dangled once again. I didn't like the characters as much as her other stories and finished it just to mark it off my reading list. I still have hope for her other books, however and will read The Husband's Secret next. I rate this 3 out of 5 stars. (Parental warning: The book is definitely written from a secular worldview. There is language and much adult subject matter but nothing explicit.)


Author: 

L.M. Montgomery

Length: 256 pages
Publisher: Sourcebooks Fire; Reprint edition (March 4, 2014); Original book published in 1926.
Amazon Summary:
All her life, Valancy Stirling lived on a quiet little street in an ugly little house and never dared to contradict her domineering mother and her unforgiving aunt. Then she gets a letter―and decides that very day things need to change. For the first time in her life, she does exactly what she wants to and says exactly what she feels.
At first her family thinks she's gone around the bend. But soon Valancy discovers more surprises and adventure than she ever thought possible. She also finds her one true love and the real-life version of the Blue Castle that she was sure only existed in her dreams…
My Thoughts:
When I hear the name L.M. Montgomery, I automatically think of Anne of Green Gables. I did not realize that she wrote other books until The Blue Castle was chosen by Fountains of Carrots as their next book club read. I started it and frankly, at first, I thought I would have to skip the book. Valancy's life was so depressing with her uncaring family and her suppressed life that I was getting depressed just reading it. However, there is a turning point in Valancy's life that pushes her out of her comfort zone and allows her true self to emerge. This is when the story really picks up. The Blue Castle turned out to be a delightful story with the happy ending that I craved. I rated it 4 stars out of 5.


Author:

Helen Simonson

Length: 384 pages
Publisher: Random House Trade Paperbacks (2011)
Amazon Summary:
In the small village of Edgecombe St. Mary in the English countryside lives Major Ernest Pettigrew (retired), the unlikely hero of Helen Simonson's wondrous debut. Wry, courtly, opinionated, and completely endearing, the Major leads a quiet life valuing the proper things that Englishmen have lived by for generations: honor, duty, decorum, and a properly brewed cup of tea. But then his brother's death sparks an unexpected friendship with Mrs. Jasmina Ali, the Pakistani shopkeeper from the village. Drawn together by their shared love of literature and the loss of their spouses, the Major and Mrs. Ali soon find their friendship blossoming into something more. But village society insists on embracing him as the quintessential local and regarding her as the permanent foreigner. Can their relationship survive the risks one takes when pursuing happiness in the face of culture and tradition?
My Thoughts:
This is not normally a book I would pickup but I enjoyed the author's other book The Summer Before the War so I thought I'd give it a try.  Surprisingly, I was completely drawn into the life of the Major and Mrs. Ali and their unconventional love story. The Major's dry humor continuously left me smiling and I was rooting for them throughout. (Spoiler alert: My only disappointment was when they broke from "tradition" and slept together before marrying. There are some "traditions" that I don't like to see broken.) With that said, I still thought the book was lovely and enjoyed reading it. I rated it 4 stars out of 5. (Parental warning: There is some adult matter such as racial attitudes, an unwed mother dealing with the father of her child and a couple sleeping together but nothing explicit.)

What are you reading? Or what do you recommend?
Save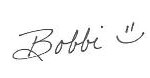 PS – You can follow RoL on Bloglovin, Feedly or another news feed. If you are a social media fan like me, we can stay in touch through Facebook, Twitter, Instagram, Pinterest, GoodReads, Letterboxd, or Spotify, 😉
PPS – Disclaimer: "Revolution of Love.com is a participant in the Amazon Services LLC Associates Program, an affiliate advertising program designed to provide a means for sites to earn advertising fees by advertising and linking to Amazon.com."
In other words, if you click on my affiliated links and make a purchase, I get a small compensation that goes towards keeping the blog online. Big hugs to those who click and help support the blog! xoxo 🙂
Save
Save
Save
Save
Save
Save
(Visited 104 times, 1 visits today)