A couple weeks ago I read a post by Tina at My Priceless Fishers Blog about their family sponsoring a child in the Philippines through Christian Foundation for Children & Aging. I was touched by her story and looked into it for our family.
The CFCA was founded in 1981 by lay Catholics acting on the Gospel call to serve the poor. They state:
Our faith teaches us that we are one human family, and that we have a responsibility to the most vulnerable of our brothers and sisters, wherever they live or whatever faith they may be.

For almost 30 years, Christian Foundation for Children and Aging (CFCA) has brought hope to families living in poverty in the 22 countries (within Mexico and the Caribbean, Central America, South America, Africa and Asia) where we work. Founded in 1981 by lay Catholics acting on the Gospel call to serve the poor, we have grown into a movement of more than 250,000 sponsors who are supporting more than 300,000 children, youth and aging friends worldwide.
I was impressed by the work that CFCA does and the percentage of funds that goes to the program vs the administration. I also liked the fact that we'd be able to write to our sponsored child and keep in touch with them through the program. (However, your personal info is kept confidential.) I talked to Brian and made sure the cost fit into our tithing budget and all looked good.
Since we have so many boys in the house I thought it would be nice to sponsor a girl that Bella could write to as well. We chose the country of Mexico and I picked a couple of cute little girls in need of help. I let Bella look over the profiles and pick the one we should sponsor. Of all the smiling faces and cute grins Bella chose a girl close to her age that didn't look very happy. Her name is Abigal, or as her friends like to call her, Abi.
We took Abi's photo and placed it on our home altar as a reminder to pray for her each day. We're hoping that our prayers, our letters and our monthly sponsorship for her education and personal needs will help to brighten her day and give her a better future. We'll keep you posted about our journey with Abi. 🙂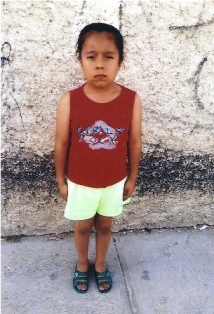 For information about how you and your family can sponsor a child in need, visit The Christian Foundation for Children & Aging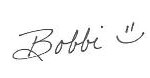 (Visited 10 times, 1 visits today)