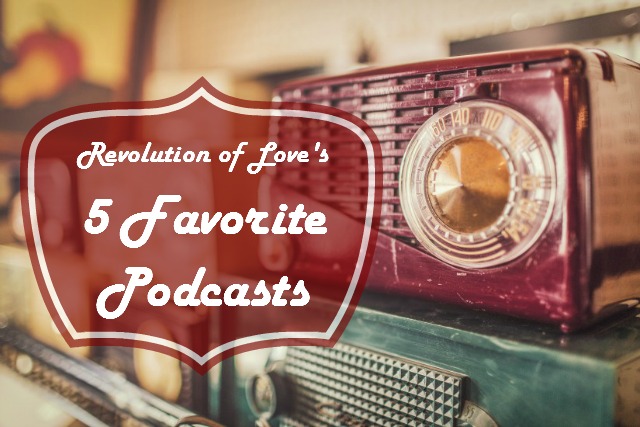 Awhile back I wrote about how I get myself motivated to get outside and exercise with walking. One of my tips was to listen to favorite podcasts while I walk. I promised to share my faves so I am linking up with Jenna for today's Five Favorites: Podcasts.

~ 1 ~
I love Jennifer's show. It is informative, edifying and fun. Her guests have always challenged me to dig a little deeper or try a little harder at living my Catholic faith and Jennifer manages to be both intelligent and hilarious.
~ 2 ~
Haley and Christy are two of the sweetest bloggers out there and when they started doing a podcast together, I knew it was going to be fun. They have had some great speakers and topics but I also love the shows when they just interact with each other. It seriously feels like they are sitting at my kitchen table chatting while I am washing dishes. The weird thing is that I'll sometimes catch myself answering their questions out loud, as if they could really hear me. 😉
~ 3 ~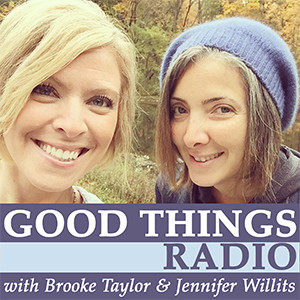 Good Things Radio is fairly new to me, although I have known about Jennifer Willits for years. (I remember interviewing her and her husband Greg over a decade ago when they had The Rosary Army.) I heard a few of Greg and Jennifer's shows from their podcast The Catholics Next Door, which I also enjoy, but my mama's heart was excited to see that Jennifer was teaming up with Brooke Taylor for a podcast geared towards moms. Like, Haley and Christy from Fountains of Carrots, it is like having these two lovely ladies over for coffee. What I specifically like is that they have older kids. My "baby" is almost 4 and I  am officially out of the diaper zone (can I get a big Amen!) and my oldest is now a teenager. So it's nice to get another perspective of motherhood from parents with similar aged children and interests. Brooke and Jennifer and funny and engaging. I love this show.
~ 4 ~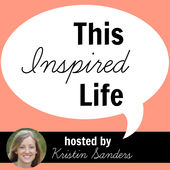 Krsistin and This Inspired Life just makes me smile. I love the variety of topics and how informative her guests are but it never feels boring. The discussions are personal and inviting. I really love listing to this show!
~ 5~
UPDATE: Like a musical Top 40 countdown, The Catholic Guy was knocked out of the Top 5. TCG moves down one notch to #6. Coming in at #5 is The Break with Fr. Roderick.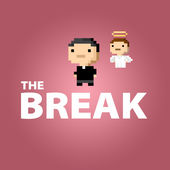 When I asked for podcast suggestions, my OLF Jen recommend that I check out SQPN. I had heard about it before but never took the time to look around. I finally did and I especially enjoyed Fr. Roderick's show The Break. I love how he talked about movies, TV shows, and geeky topics in the light of our faith. I have had fun listening to his opinions but the real moment I fell in love with him was when I watched him last month preview the newest Star Wars trailer.  As a movie lover, Star Wars fan and mom of three Jedi, I thought it was awesome. 😉
~ 6 ~
The Catholic Guy was actually the first podcast I ever heard. My first thought – who the heck is this guy? He is crazy, a little irreverent, says weird things like "the facebook" and can utter a sentence that speaks truthfully about the Catholic faith and bodily functions at the same time. I don't know why, but I love the guy. Granted, you have to have a taste or Lino's sense of humor but if you do, I guarantee he'll have you laughing and appreciating your faith a bit more.
* * * * *
Okay, guys, those were my five favorites! Now please share with me some of yours! I am looking for podcasts that give entertainment news (as in movies, TV shows and books, not star gossip) from a Catholic perspective. I'd also like a weekly show that talks about the week's world news from a Catholic perspective. Any suggestions? TIA!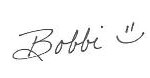 PS – You can follow RoL on Bloglovin, Feedly or another news feed. If you are a social media fan like me, we can stay in touch through Facebook, Twitter, Pinterest, GoodReads or Instagram. 😉
(Visited 10 times, 1 visits today)