I am linking up with Hallie for my Five Favorites this week.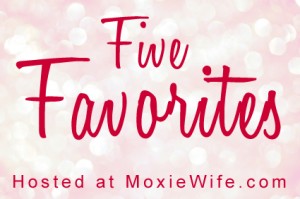 ~ 1 ~
Tranquility by Colorado Clothing Ladies' Skirt – Black Mini Stripe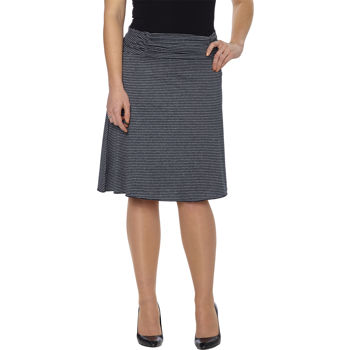 I am not really into skirts but sometimes I find one so cute it makes me want to wear it. I found this cute knit black and grey striped Tranquility skirt by Colorado Clothing. I picked it up at Costco for only $12. I look nothing like the girl in the photo so luckily it comes in size Small to XXLarge. 😉  I like it so much that I may go back and get the aqua one too.
~ 2 ~
Red Handbags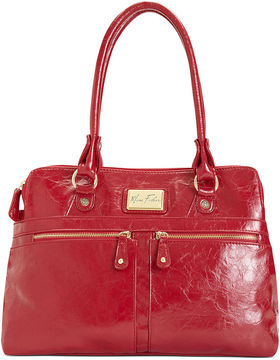 I love red handbags and the one I had was falling apart. For Christmas my mother-in-law said she'd buy me a new one. I found this Marc Fisher Kensington Satchel at Macy's on sale and with my coupon I got it for less than half the price. It's three months later and I still love it!
~ 3 ~
The Art of Flor Larios
I've posted about Flor before but I love these new pieces that she has. So sweet.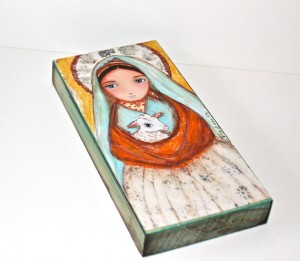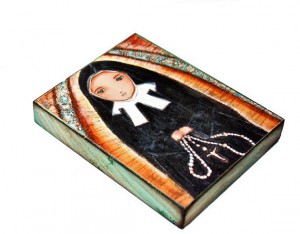 ~ 4 ~
Late July Organic Snacks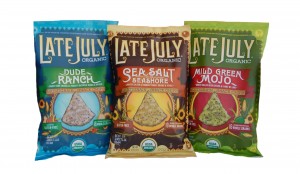 When Costco started carrying Late July chips I gave them a try and they are so good. My favorite is definitely the lime flavored chips. To quote the website:
Late July is proud to be an independent, family owned company dedicated to making delicious organic, NON-GMO snacks! It's our mission to ensure that future generations of families always have access to delicious food free from GMOs, toxic persistent pesticides and antibiotics.
~ 5 ~
The Walker by Fitz and the Tantrums
I was looking for some new songs to add to my walking/exercise playlist and came across this song and I'm addicted to it. It really gets me moving.
Okay, times up and I need to get to bed. Have a great Wed! 🙂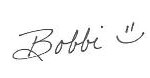 PS – You can follow RoL on Bloglovin, Feedly or another news feed. If you are a social media fan like me, we can stay in touch through Facebook, Twitter, Pinterest, GoodReads or Instagram. 😉
(Visited 188 times, 1 visits today)