I've been known to procrastinate and cut things close but this is really pushing it. It is the 11th hour and I am just squeaking in for the deadline for Jen's photo contests with her new book Something Other than God. I'm not sure if these would qualify as selfies since I'm not in them but maybe weirdest place..in the hands of jedi and super heroes? Either way it was fun and Matthew loved going through our box of costumes… again. These wardrobe changes are pretty much an everyday occurrence.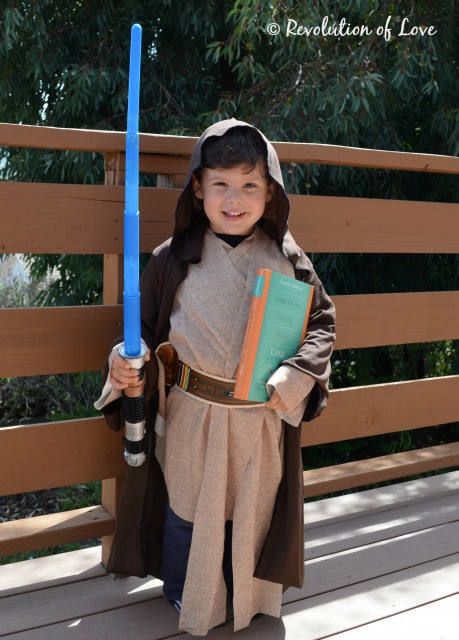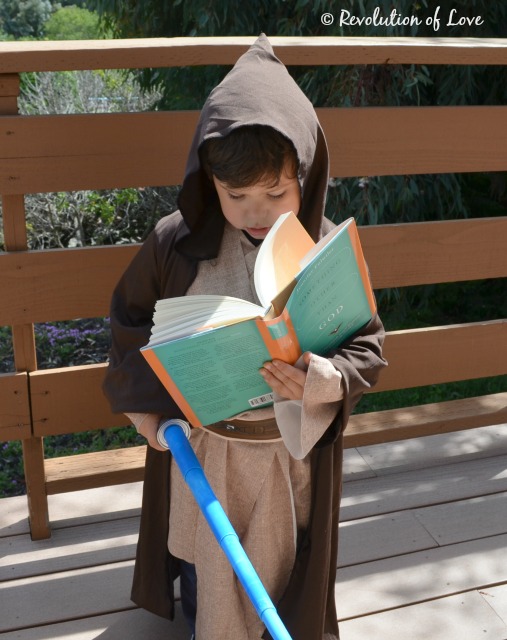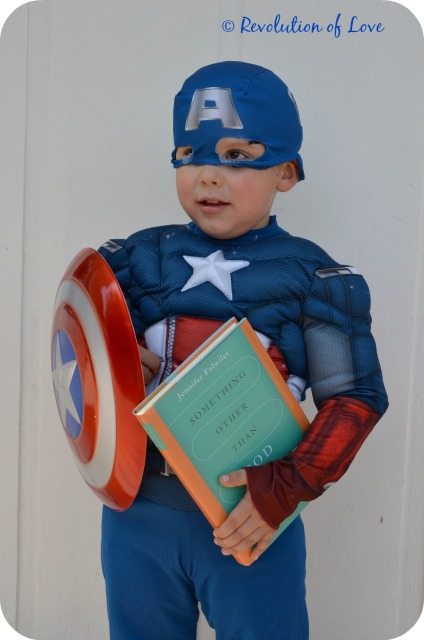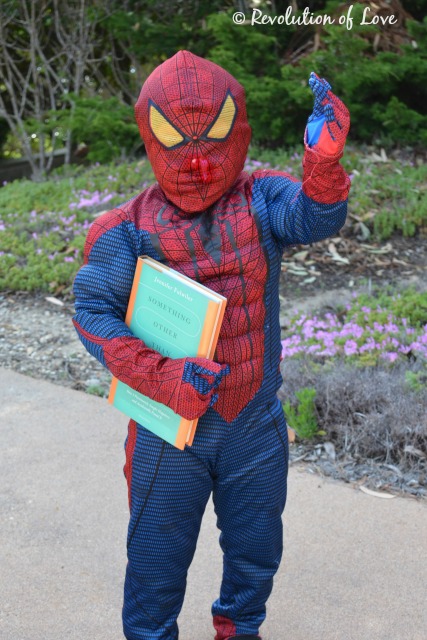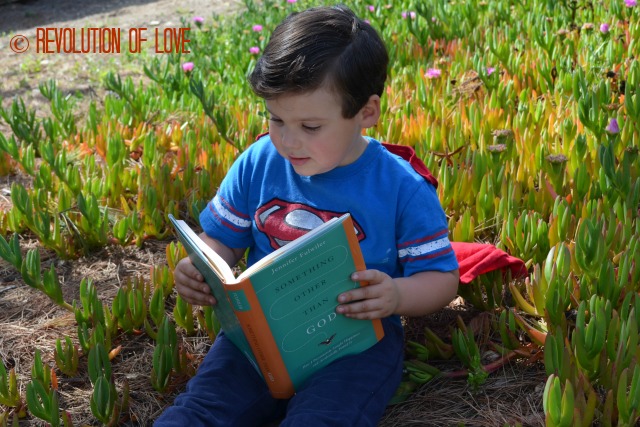 It was cute that I didn't tell him to look through the book, he just opened it up and checked it out. 🙂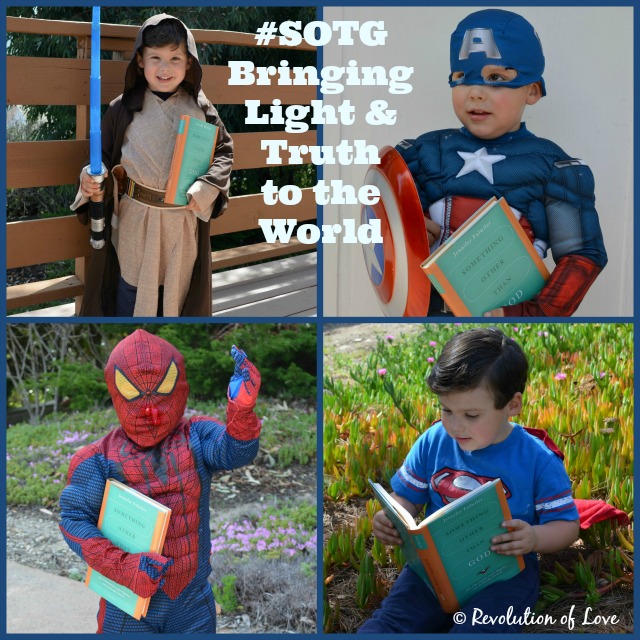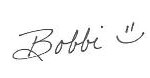 PS – You can follow RoL on Bloglovin, Feedly or another news feed. If you are a social media fan like me, we can stay in touch through Facebook, Twitter, Pinterest, GoodReads, Letterboxd or Instagram. 😉
PPS – This post may contain affiliate links.
(Visited 14 times, 1 visits today)