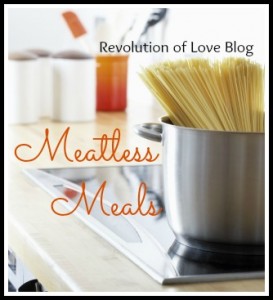 AND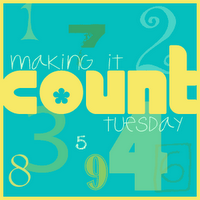 Today we have a Making It Count Tuesday (Now known as The RoL Pinterest Party & Link-up) and Meatless Meal Mash-Up! If you are new to Making it Count, you simply start with any one of those fabulous ideas you've found online. Then, do it. Make it. Cook it. Create it. Take it from the screen, give it life and let it bless your world. When you're done, snap a photo, write about it and share it with us. Make your time online count! (*NOTE: This is the last Making It Count I will be hosting. Starting in April I will be doing a new Pinterest Party link-up. Details below.)
I am also linking up with Beth Anne's Best and Tales from Astoria for Meatless Mondays.
Katie's Trader Joe Chili Cornbread
A couple weeks ago I went to a Mom's Night Out at my friend Katie's house. She made a delicious spread of food and my favorite dish was a chili cornbread. I asked for the recipe with pen and paper in hand ready to write down all the ingredients. I laughed when she said all I needed was a box of Trader Joe Cornbread Mix and a can of Trader Joe Vegetarian Chili. (For the cornbread you will also need milk, oil and an egg.) Wow, it tasted a lot more complicated than that!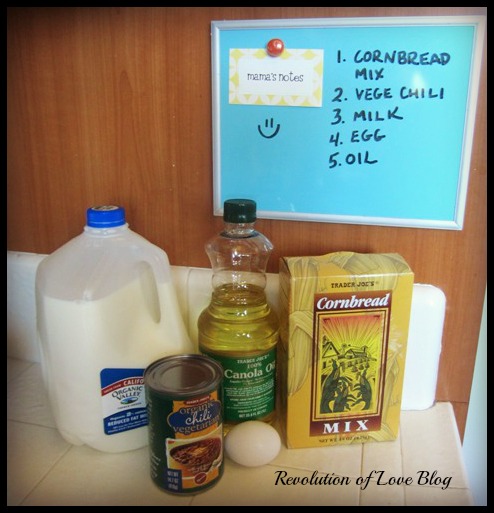 I mixed together the cornbread mix with the milk, egg and oil. I then added the can of chili.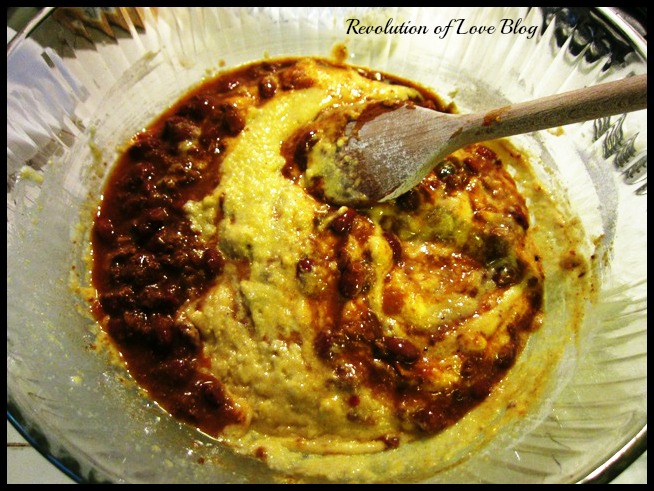 Katie recommended that I use a cast-iron skillet (or stone wear.) I popped it into the oven according to the box directions and about a half hour later this is what I got.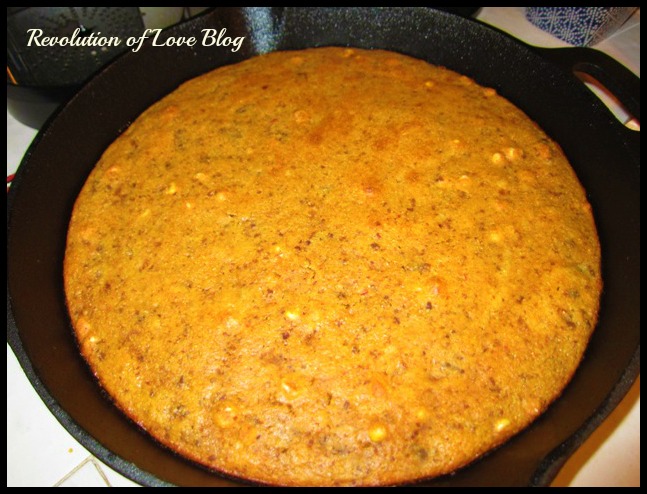 To round out the meal I tried one of my Pinterest chili recipes I had pinned.
Ingredients:
3 tablespoons canola oil
1 medium onion, chopped fine ( about 1 cup)
1 large red bell pepper, stemmed, seeded, and chopped fine (about 1 1/4 cups)
8 medium cloves garlic, minced
1 tablespoon ground cumin
3 tablespoons chili powder (I used 3 tsp so it wouldn't be too spicy for the kids.)
1/4 teaspoon cayenne pepper
1 28-ounce can crushed tomatoes
1 teaspoon dried oregano
1 tablespoon brown sugar
3 cups canned beans, drained and rinsed (I used 1 can of red kidney beans and 1 can of pinto beans)
1 cup frozen corn kernels, thawed (I used fresh corn I had leftover.)
1 1/2 teaspoons salt
1/4 cup coarsely chopped fresh cilantro (I ran out of cilantro. Grr.)
1 tablespoon lime juice
Cheese, optional
Sour cream, optional (I'm not a big sour cream fan so I left it off.)
Instructions:
1. Heat the oil in a large Dutch oven over medium-high heat until about shimmering.
2. Add the onion and cook until translucent and slightly softened, about 3 minutes.
3. Add the red pepper and cook until it and the onion are soft and slightly browned around the edges, about 3 minutes.
4. Add the garlic and cook until fragrant, about 1 minute.
5. Push the vegetables to the perimeter of the pot so that the center of the pot is clear.
6.  Sprinkle the cumin seeds (or ground cumin) into the center of pot and cook for 30 seconds, stirring constantly.
7. Stir the cumin and vegetables together and let cook until the cumin is fragrant, about 1 minute.
8. Add the chili powder and cayenne pepper and stir to coat the vegetables.  Cook until fragrant, about 1 minute.
9.  Add 2 cups water and stir well to combine, scraping up any browned bits from the bottom of the pot.
10.  Bring to a boil, reduce the heat, and simmer until slightly thickened, about 5 minutes.
11.  Stir in the tomatoes, oregano, and brown sugar, and bring back to a simmer.  Simmer until slightly thickened, about 25 minutes.
12. Add the beans and corn and stir gently to incorporate.
13. Remove the pot from the heat and stir in salt, cilantro, and lime juice immediately before serving.
Here is the finished product.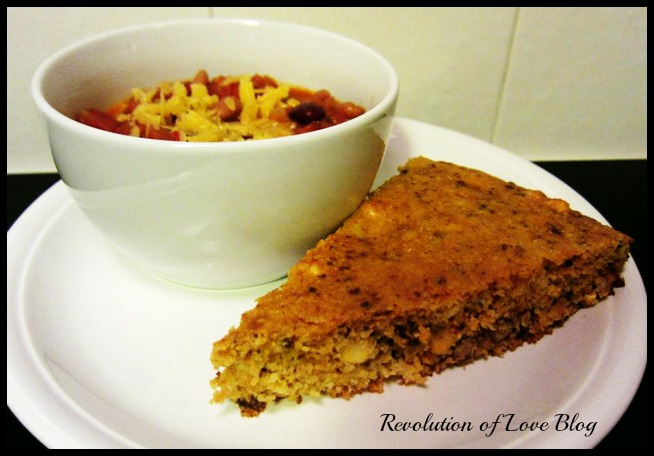 The photo is not great but the end result was yummy!
* * * * * * * * * * * * * * * * * *
Now it's your turn.
1. Choose a tutorial, recipe, or idea that has inspired you. Do it and blog a little about it. It doesn't have to be elaborate — we just want to see what you've been up to!
2. In your post, rather than linking to your Pinterest pin, link back the original idea/blogger. We want to be sure that cool idea credit is given to the proper person. 🙂
3. Link back here so others can play along.
4. Link up below. Make sure you're sending us to your actual post, and not to your general blog address. And please use your own original photo (not someone else's!) as your thumbnail image. Copyright issues, you know. 😉
Since this is the last Making It Count for March I will leave it up the rest of the month.
Save the date! On April 9 we debut the new RoL Pinterest Party Link-Up where you can showcase a pin you brought to life or link up your own project/creation to inspire others to pin it to their boards. More info coming soon!
Have fun!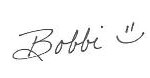 * * * * *
(Visited 18 times, 1 visits today)