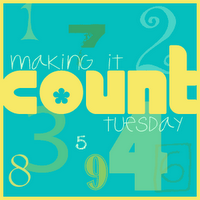 Welcome to Making It Count Tuesday (formally Pinning It Down), which is every 2nd and 4th Tuesday of the month. Originally hosted by Sarah and Pam, it's new home in now here at Revolution of Love.
If you are new to Making it Count, you simply start with any one of those fabulous ideas you've found online or on Pinterest. Then, do it. Make it. Cook it. Create it. Take it from the screen, give it life and let it bless your world. When you're done, snap a photo, write about it and share it with us.
Make your time online count!
(See past MIC posts here.)
* * * * * * * * * * * * * * * * * *
For the last few days I've been looking at Pinterest for Valentine's Day ideas. Some of the local Catholic moms are getting their kids together for a St. Valentine's Day party so I was looking for some Catholic valentine inspiration. Also, since Valentine's Day is during Lent we didn't want to give the usual candy with our cards so instead we bought bubbles, Play-Doh and fishy cracker packets. Here are the results.
John-Paul is giving small containers of Play-Doh to his friends so I paired it with Jennifer's adorable St. Valentine download from CatholicInspired.com.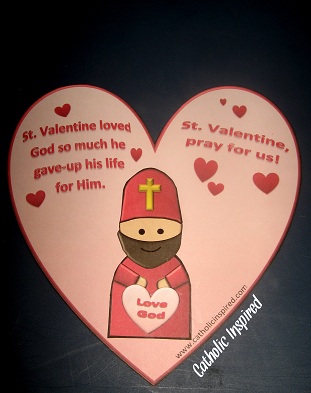 Instead of gluing St. Valentine to the heart, I taped him to the container of Play Dough. I can either use the blank part of the heart to write each child's name or just shrink down the heart. (It could also be used as a name tag/table setting for each child.)
* * * * *
Matthew is giving small bottles of bubbles so I went online and found a photo of Snoopy (a favorite of the kids) and added the words "God's love blows me away. Happy St. Valentine's Day!"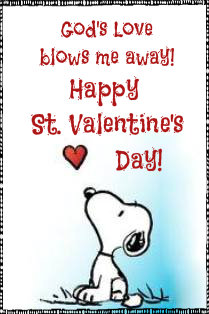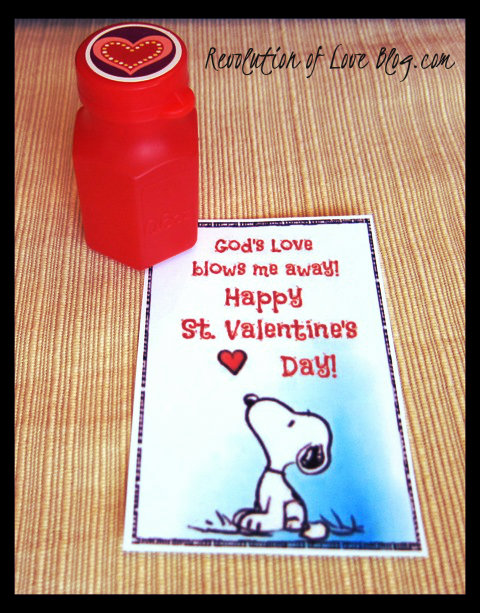 * * * * *
Lastly, Andrew is giving small packs of fishy crackers so I downloaded an image of a little boy fishing and made this valentine. (Note: I purchased the image for $1.25.)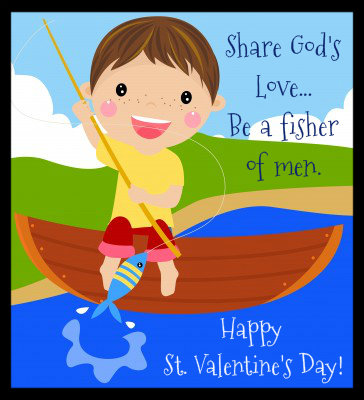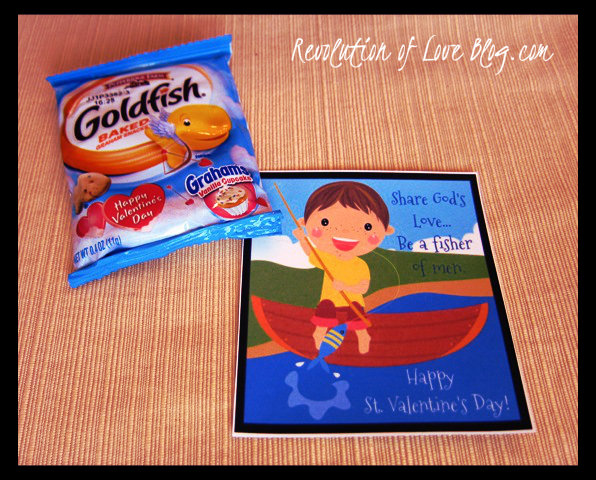 We were pleased with the way they came out and hope the kids enjoy them on Thursday. 🙂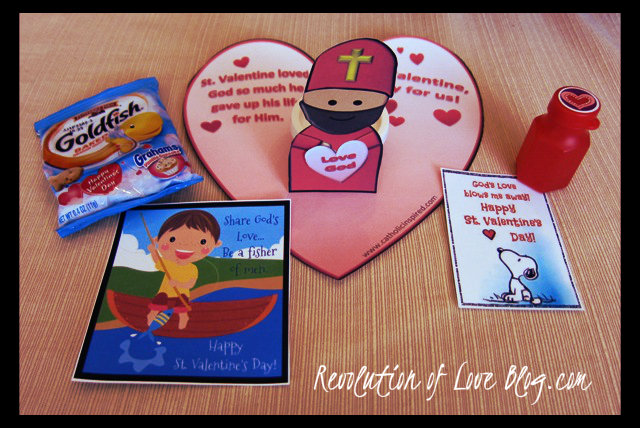 * * * * * * * * * * * * * * * * * *
Now it's your turn.
1. Choose a tutorial, recipe, or idea that has inspired you. Do it and blog a little about it. It doesn't have to be elaborate — we just want to see what you've been up to!
2. In your post, rather than linking to your Pinterest pin, link back the original idea/blogger. We want to be sure that cool idea credit is given to the proper person. 🙂
3. Link back here so others can play along.
4. Link up below. Make sure you're sending us to your actual post, and not to your general blog address. And please use your own original photo (not someone else's!) as your thumbnail image. Copyright issues, you know. 😉
You have a week to post your link, so if you can't get things done by Tuesday, no worries, put it up when you can. We'll be here. Have fun!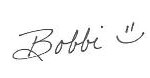 PS – This post is linked over at CatholicInspired.com. (Jennifer has some great ideas!)



Save
(Visited 45 times, 1 visits today)