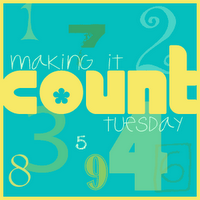 Welcome to Making It Count Tuesday, which is every 2nd and 4th Tuesday of the month. Originally hosted by Sarah and Pam, it's new home in now here at RoL.
If you are new to Making it Count, you simply start with any one of those fabulous ideas you've found online. Then, do it. Make it. Cook it. Create it. Take it from the screen, give it life and let it bless your world. When you're done, snap a photo, write about it and share it with us.
Make your time online count!
* * * * * * * * * * * * * * * * * *
My online time is limited today so this post will be short and sweet! (Savory?)
The other day I craving spaghetti and meatballs. When I'm short on time I'll just grab a pack of frozen turkey meatballs from Trader Joe's and a jar of ready-made sauce. But I had some extra time and felt like making the real thing so I went through my binder of online recipes I wanted to try.
I love trying new meatball recipes and I found this link on Cooking Light.com. I figured if it was also healthier for me, then it was a win-win. It is a basic meatball recipe calling for…
1/3  cup Italian seasoned breadcrumbs (I made my own breadcrumbs and added Italian seasoning to it.)
¼ cup fresh chopped parsley
Directions
Combine first 6 ingredients in a bowl. Shape mixture into 16 (1 ½ -inch) meatballs. Heat olive oil in a large nonstick skillet over medium-high heat. Add meatballs; cook 5 minutes, browning on all sides. Add sauce. Bring to a boil. Simmer for 15 minutes. Pour over cooked whole wheat spaghetti.
(Note: Here's my question to you – how do you keep your meatballs looking round? Mine always look like a huge dice. Although, lately I haven't been cooking meatballs on the stovetop. I stick them on a baking sheet, drizzle with a little olive oil and bake at 350 degrees for about 15 minutes.)
Anyway, I followed the recipe for the meatballs but I wanted a different sauce.
I got the recipe for a simple marinara sauce from one of my favorite cook books Food Network's How to Boil Water. I used this book initially when I was trying to get more comfortable in the kitchen. It has many great recipes that are simple enough not to overwhelm but tasty enough to make you feel like a semi-pro in the kitchen. There are also lots of photos and how-to tips. (And with the holidays here, it would be a great gift for someone moving out on their own, a bride-to-be, someone who is tired of too much take out and wants to get more pro-active in the kitchen or anyone that just wants to brush up on their cooking skills!)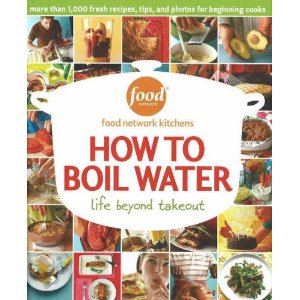 You need:
2 tbs extra-virgin olive oil
1  28-ounce can whole, peeled tomatoes with juices
Fresh ground black pepper
Here is a condensed version of the directions in the book.
Heat oil. Med-high heat. Add chopped onion, smashed garlic and 1 tsp salt. Slightly brown. Crush tomatoes. Add with juice. Boil. Lower and simmer for 15 min. Remove sprigs. S&P to taste. Pour over spaghetti. (Use whole wheat to keep with the healthier mode.)
This makes about 3 cups. I always double it because I like my spaghetti saucy. 🙂
Together these two recipes became this yummy meal.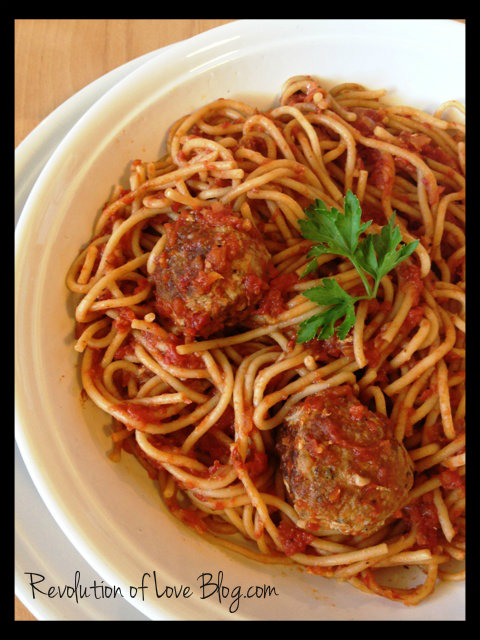 * * * * * * * * * * * * * * * * * *
Now it's your turn.
1. Choose a tutorial, recipe, or idea that has inspired you. Do it and blog a little about it. It doesn't have to be elaborate — we just want to see what you've been up to!
2. In your post, rather than linking to your Pinterest pin, link back the original idea/blogger. We want to be sure that cool idea credit is given to the proper person. 🙂
3. Link back here so others can play along. (Feel free to grab the button.)
4. Link up below. Make sure you're sending us to your actual post, and not to your general blog address. And please use  your own original photo (not someone else's!) as your thumbnail image. Copyright issues, you know. 😉
You have a week to post your link, so if you can't get things going by Tuesday, no worries, put it up when you can. We'll be here. Have fun!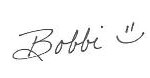 (Visited 8 times, 1 visits today)