On the 2nd and 4th Tuesday of every month, Sarah at Amongst Lovely Things and Pam at Everyday Snapshots used to co-host the Making it Count Tuesday link-up. However, these busy homeschooling mamas are especially busy this time of year so they have kindly allowed me to take over hosting Making It Count for now.
If you are new to Making it Count, you simply start with any one of those fabulous ideas you've found online. Then, do it. Make it. Cook it. Create it. Take it from the screen, give it life and let it bless your world. When you're done, snap a photo, write about it and share it with us.
Make your time online count.
*****
My father-in-law always blesses us each week with a big bag of fresh fruit and veggies from the Farmer's Market. However, he went a little crazy with the bananas this week and we had a big pile of REALLY ripe ones that needed to be used up. I had one cookie recipe I liked to use but it had a lot of butter and I wanted to make some that were a little healthier (particularly since my weigh-in was on Monday. Grr.) I finally narrowed it down to this one – Allrecipes.com: Banana Oatmeal Cookie. I changed the recipe to make it a little healthier for us.
The ingredients called for the following but I crossed out a few items and substituted.

Ingredients
1/2 cup all-purpose flour
1/2 cup wheat flour1
3/4 cups quick cooking oats
1/2 teaspoon baking soda
1 teaspoon salt
1/4 teaspoon ground nutmeg
3/4 teaspoon ground cinnamon
2 TBS butter
1/2 cup vanilla, non fat yogurt
a little less than 1/2 cup white sugar 1 cup white sugar
a little less than 1/2 cup packed brown sugar
1 egg
1 cup mashed bananas
1/2 cup chopped nuts – (The kids requested that I add chocolate chips instead of nuts. Not exactly a healthy substitute but who can say no to chocolate?)
Directions
Preheat oven to 400 degrees.
Mix dry ingredients in a bowl.
In a separate bowl, cream together the butter and sugar.
Add egg, yogurt and banana. Mix well.
Add dry ingredients. Mix well.
Drop by the teaspoon on ungreased cookie sheet.
Bake for 15 minutes or until edges turn lightly brown.
Cool on wire rack.
Here is the final product…and they didn't last long. (Which was good for me since they kept calling my name every time I walked in the kitchen. 😉
*****
Now it's your turn.
1. Choose a tutorial, recipe, or idea that has inspired you. Do it and blog a little about it. It doesn't have to be elaborate — we just want to see what you've been up to!
2. In your post, link back the original idea whenever possible. We want to be sure that cool idea credit is given to the proper person. Please do not link to Pinterest. Linking to the original blogger insures that proper credit is given where it's due.
3. Make sure you link back here somewhere in your post so others can find us and play along.
4. Link up below. Make sure you're sending us to your actual post, and not to your general blog address. Don't forget to use your own original photo (not someone else's!) as your thumbnail image.
You can add your link all the way through Sunday, so if you can't get things going by Tuesday, no worries, put it up when you can. We'll be here.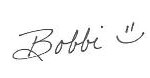 (Visited 7 times, 1 visits today)