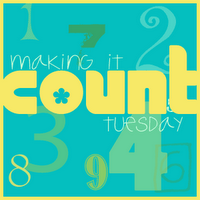 Welcome to Making It Count Tuesday, (now known as Pinterest Party) which is every 2nd and 4th Tuesday of the month. Originally hosted by Sarah and Pam, it's new home in now here at RoL.
If you are new to Making it Count, you simply start with any one of those fabulous ideas you've found online. Then, do it. Make it. Cook it. Create it. Take it from the screen, give it life and let it bless your world. When you're done, snap a photo, write about it and share it with us.
Make your time online count!

**********

I was originally planning to post about my Instagram/Postal Pix project for this week's Making It Count but I used it for my Operation Clean and Organize post instead.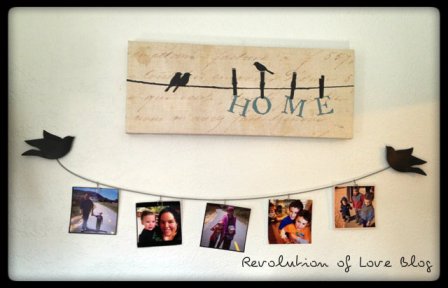 So today I am posting about a new recipe I tried. I was in the mood for soup and since Brian was feeling under the weather I thought chicken soup would be perfect but I wanted to do something different from the "normal" chicken soup. I was browsing through recipes online and came across Tyler Florence's Chicken Meatball and Tortellini Soup. I remembered watching him make it on Food Network and he has the recipe here along with a video clip from the show. However, I also have his great cookbook Dinner at My Place and it has a slightly different version of the recipe.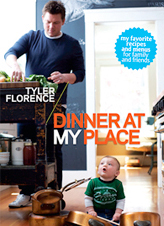 I used the ingredients listed in his cookbook, which includes milk and fresh bread crumbs. You can also find that version of the recipe on Tyler's website.
The only change I made was for the meatballs. I used 4 low-fat chicken-apple sausage and ½ a pound of ground turkey. (I froze half of them.) Once the meatballs were made, the rest of the soup was super easy to make and everything smells sooo good.
Here is the finished product.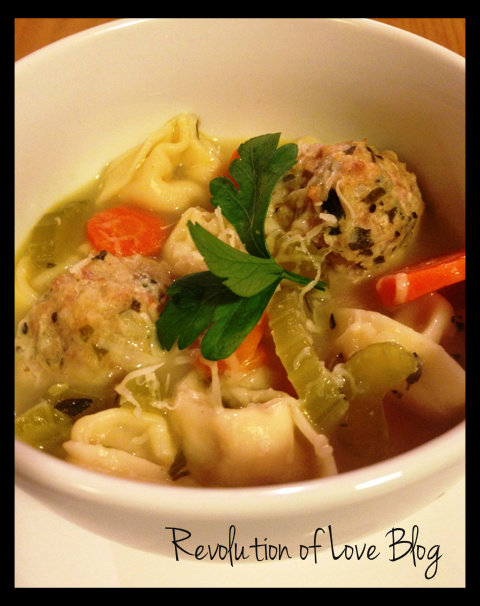 I added a small grilled sandwich to go with it.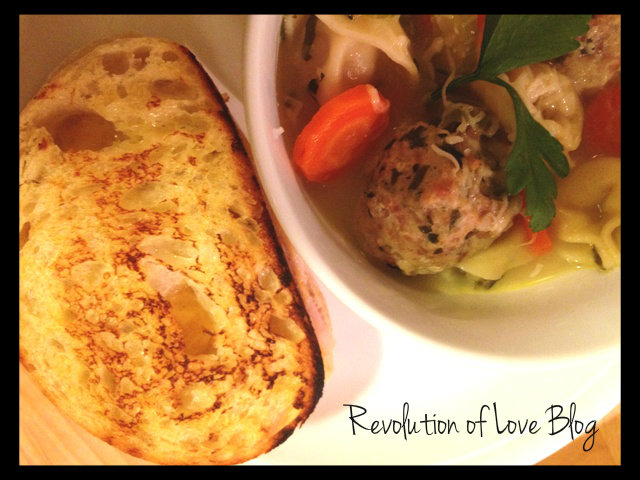 Brian loved it. I believe his exact words were, "I could eat this every night!" I wouldn't go that far, but this will be a regular in our family meals list!
*****
Now it's your turn.
1. Choose a tutorial, recipe, or idea that has inspired you. Do it and blog a little about it. It doesn't have to be elaborate — we just want to see what you've been up to!
2. In your post, link back the original idea whenever possible. We want to be sure that cool idea credit is given to the proper person. Please do not link to Pinterest. Linking to the original blogger insures that proper credit is given where it's due.
3. Make sure you link back here somewhere in your post so others can find us and play along.
4. Link up below. Make sure you're sending us to your actual post, and not to your general blog address. Don't forget to use your own original photo (not someone else's!) as your thumbnail image.
You have a week to post your link, so if you can't get things going by Tuesday, no worries, put it up when you can. We'll be here.



(Visited 14 times, 1 visits today)