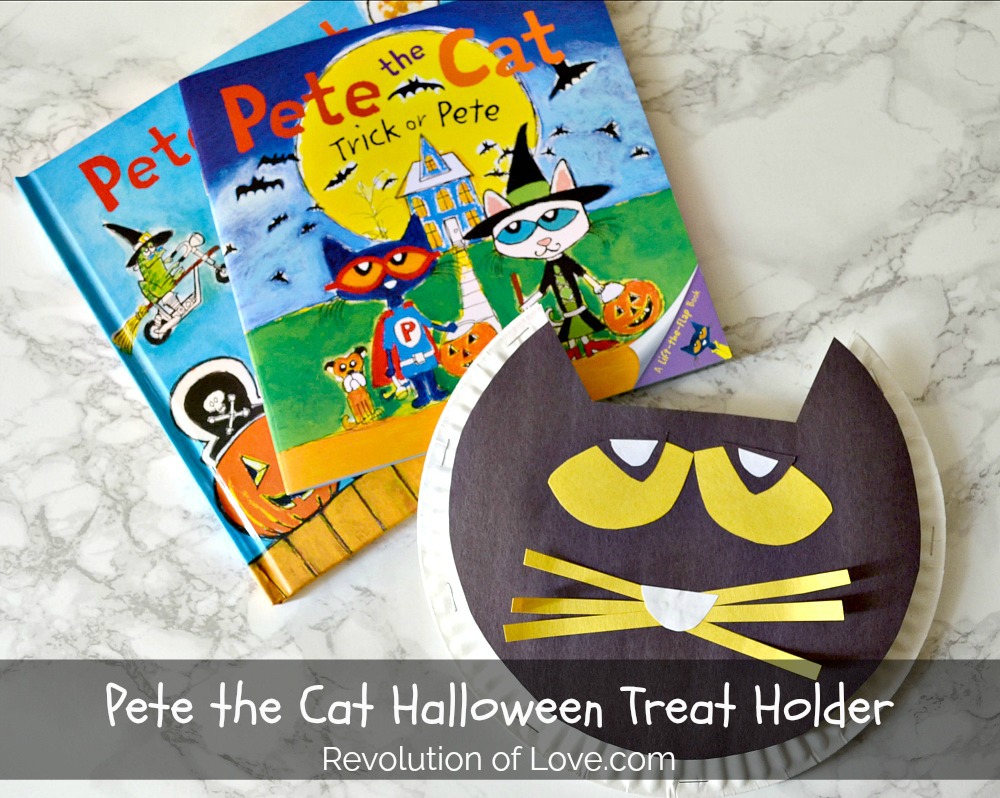 This year, along with being a room mom, I volunteer as a library parent. Once or twice a month I lead a library class for a younger grade. Usually, I read two books, do an art activity and then the kids choose a book to read.
This month I did a Halloween theme with Pete the Cat. We read the following:
Pete the Cat: Five Little Pumpkins
This book is a short and simple read but it is one of the kids' favorites and the class read along with me since they had it practically memorized!
The second read was the new Pete the Cat book – Trick or Pete, which is a fun lift-the-flaps book.
For our art activity, we made Pete the Cat Halloween Treat Holders with paper plates. I searched Pinterest for ideas and there was a regular cat version that required you to paint the plates with black paint. Since we had limited time and I didn't want a huge mess, I decided to make a construction paper version instead.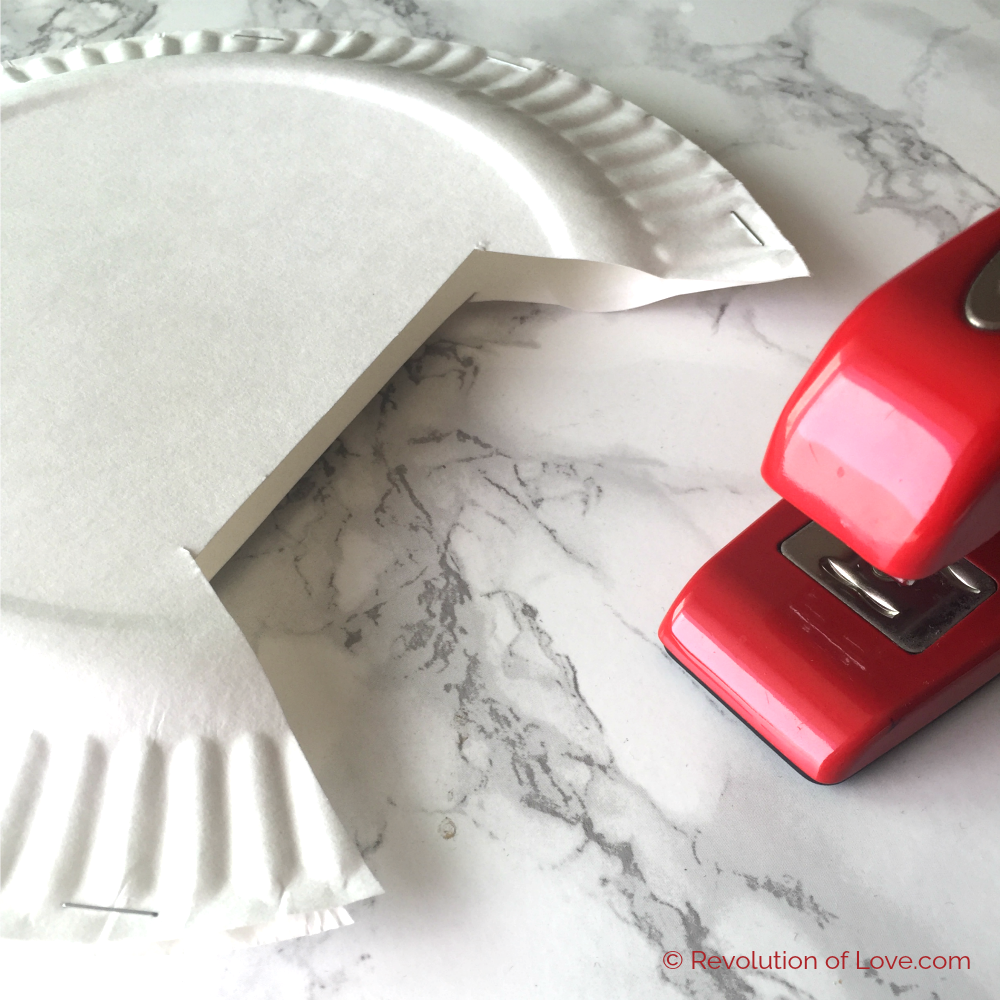 First, I got two white paper plates and cut out pieces the same size/shape as Pete's face. I stapled the two paper plates, leaving an opening for the treats.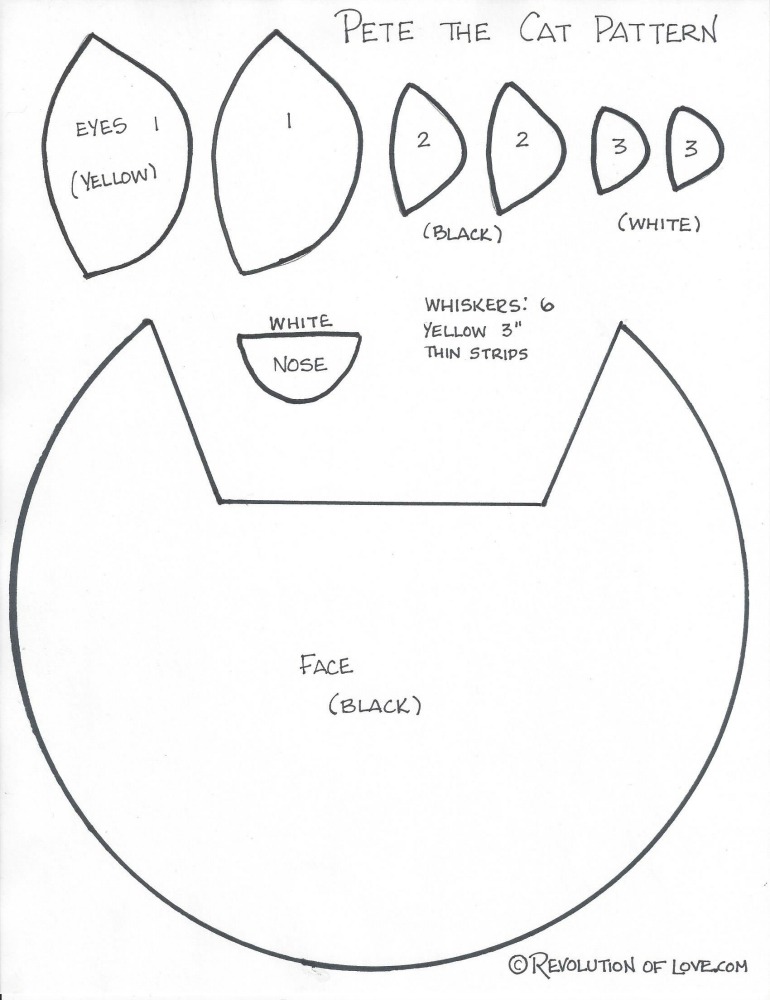 Next I put together Pete's face. I made a simple pattern for the face, eyes, nose and traced them onto construction paper. (You can download the pattern from Google Drive here.)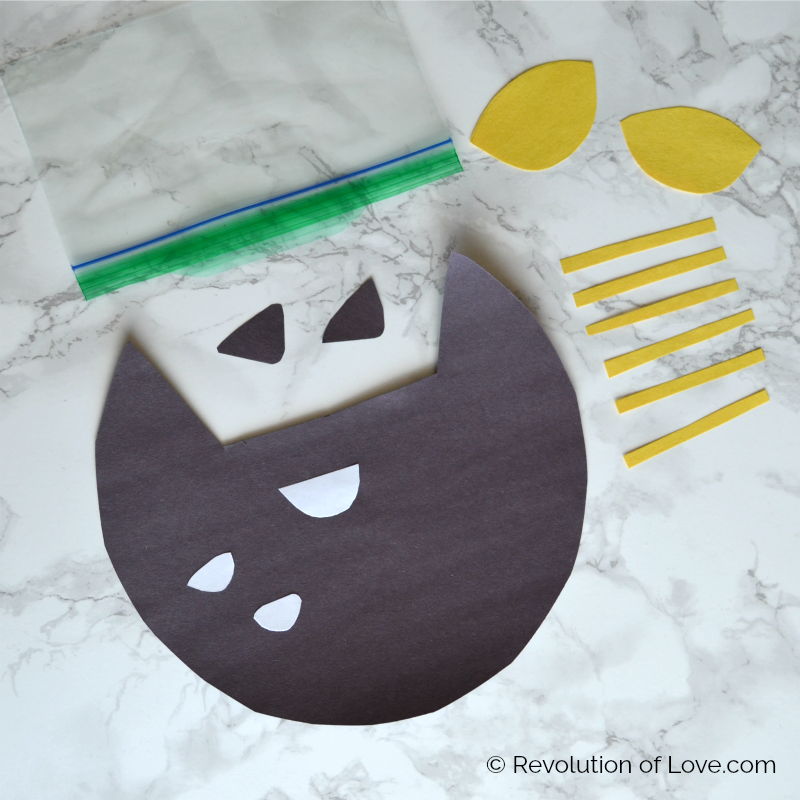 I used black construction paper for the head, and eye part #2. I used yellow for eye part #1 and cut six thin 3 inch strips for the whiskers. I used white for the nose and eye part #3. Then I glued the pieces together angling the eyes to give it the droopy-eyed Pete look. For the whiskers, I glued 3 on each side of the face first then glued the nose on top. I curled the ends of the whiskers up a bit.
To make things easier at school, I pre-cut all the piece and placed them in a snack-sized bag. Each child got a bag and their already cut and stapled plates. (Granted, this prep work took me awhile to finish but by adding a favorite drink and movie to watch and it wasn't so bad.) 😉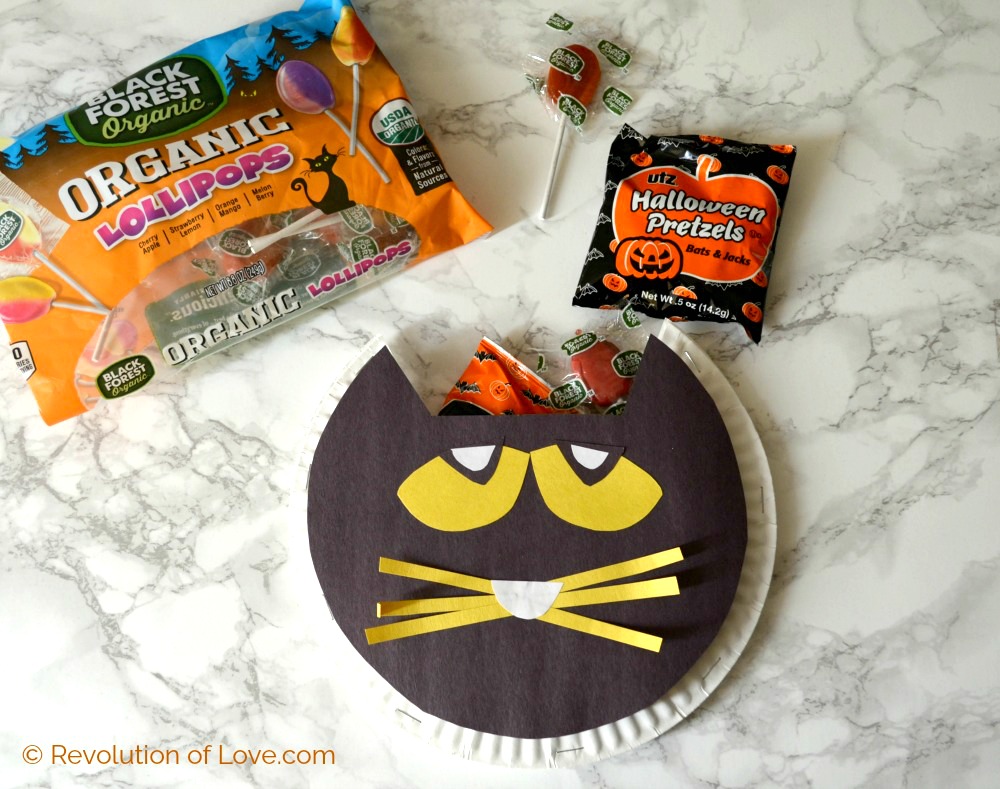 The students had a lot of fun putting them together and everyone's cat looked a little different but so cute! When they finished and were picking a book to check out, I placed in their treat holder a bag of Halloween shaped pretzels and a lollipop.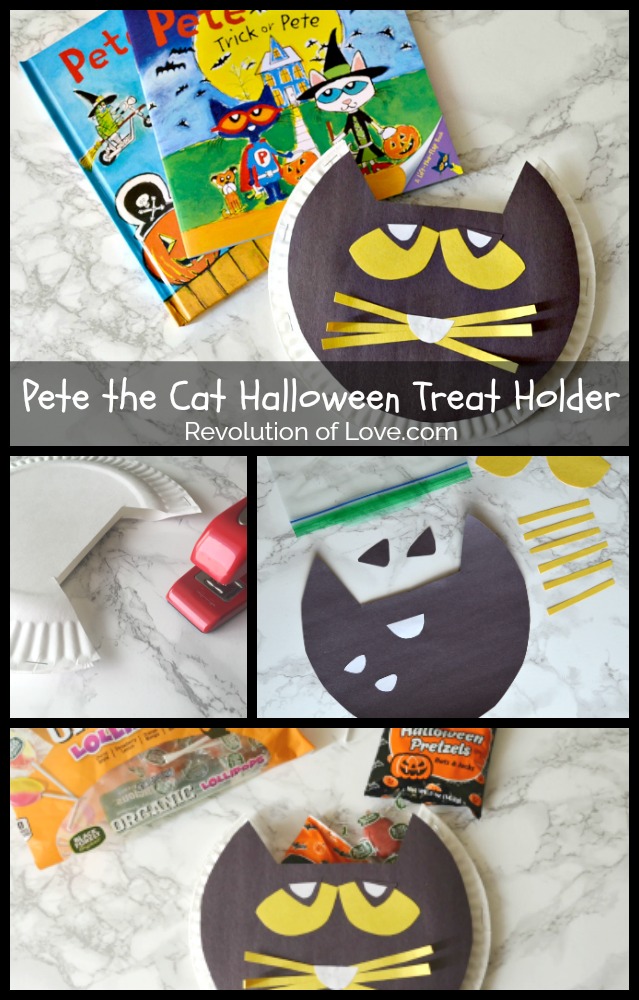 It was a fun activity that I hope to do again next year! 🙂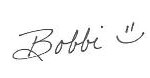 PS – You can follow RoL on Bloglovin, Feedly or another news feed. If you are a social media fan like me, we can stay in touch through Facebook, Twitter, Instagram, Pinterest, GoodReads, Letterboxd, or Spotify. 😉
PPS – Disclaimer: "Revolution of Love.com is a participant in the Amazon Services LLC Associates Program, an affiliate advertising program designed to provide a means for sites to earn advertising fees by advertising and linking to Amazon.com."
In other words, if you click on my affiliated links and make a purchase, I get a small compensation that goes towards keeping the blog online. Big hugs to those who click and help support the blog! xoxo 🙂
Save
Save
Save
Save
(Visited 65 times, 1 visits today)