This week Tasha at A Clan's Tale is hosting Mystery Ingredient Monday and the special ingredient is…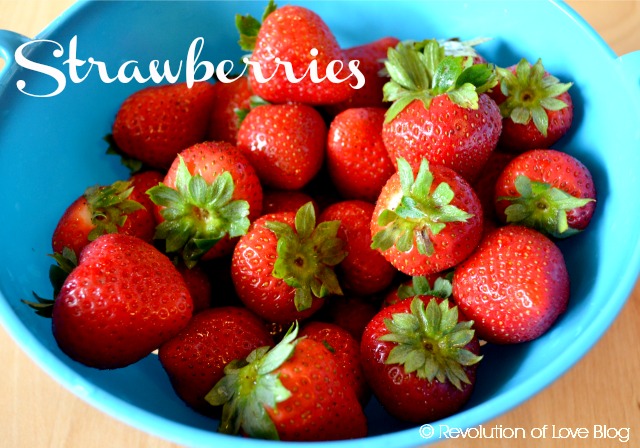 We love fresh strawberries but I don't really cook or bake with them very much. I did make a Strawberry Coconut Cake for a previous Pinterest Party and it was delicious but for this week I decided to try strawberry pancakes. I am not much of a pancake eater but Brian loves them. Usually when he gets a craving he'll buy a box of the ready made mix where you just add water and make himself a batch.
I wanted to surprise him and make some pancakes for him from scratch (for the first time!) and the mystery ingredient would be a perfect match.
I found this recipe for Strawberry Pancakes from Little Leopard Book.com and they looked delicious. The adorable Whitney also had a recipe for Cream Cheese Syrup, which sounded amazing but I didn't have any cream cheese so I'll have to save that for another time.
The Ingredients & Directions:
1 1/4 cups flour
1 tbsp granulated sugar
2 tsp baking powder
1/2 tsp salt
1 large egg
1 cup milk
1 tbsp honey
1/2 tsp vanilla extract
1 tbsp unsalted butter (melted)
1 pint strawberries (sliced)
Prepare the pancake batter by combining the flour, sugar, baking powder and salt in a small mixing bowl.
Next, combine the egg, milk, vanilla and honey in a medium mixing bowl.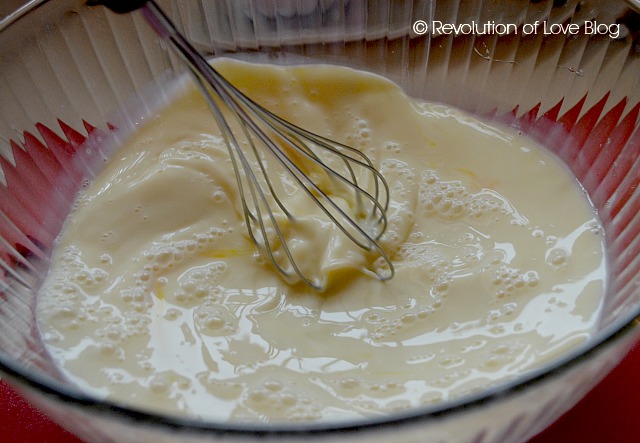 Add in the dry ingredients, stir to combine, then add the melted butter.
Gently fold the strawberries into the pancake batter.
Heat a griddle or large skillet to medium and spray lightly with cooking oil.
Pour the pancake batter by 1/4 cup onto the griddle.
Wait for the pancakes to be covered with small bubbles, then flip!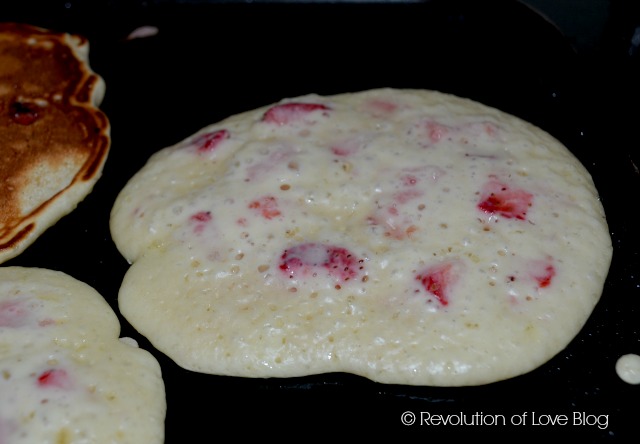 Well I made the pancakes and everyone loved them even if they were not as pretty as Whitney's. 😉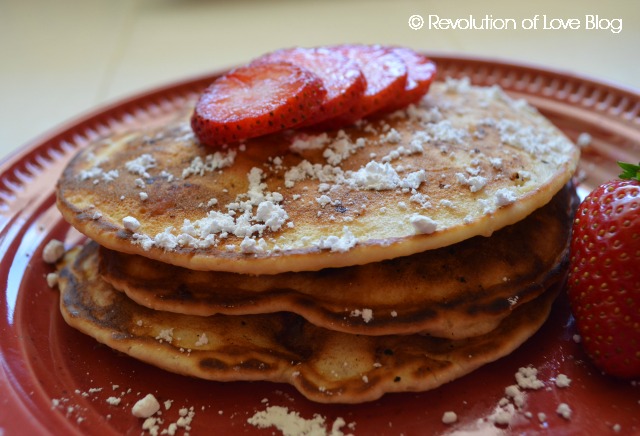 Things I'll remember next time:
Read the directions carefully. (I messed up the part about adding the butter after the dry ingredients. Instead I stuck it in with the wet ingredients.)
Consider a thicker milk than non fat.
Make sure I have enough fresh syrup, especially since I don't make pancakes often, otherwise I may find this in my cabinet…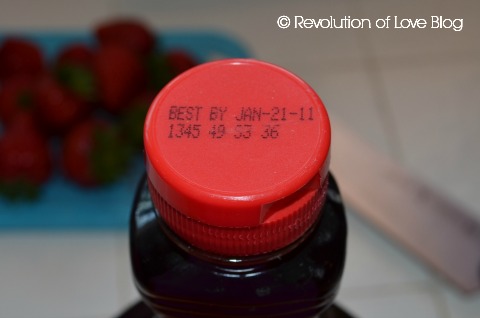 Use a sieve to make sure my dusted powder sugar is dusted and not clumped.
When I buy that sieve hide it from the munchkins because they just may take it, us it as a Lego jail and them step on it like Godzilla was attacking the jail…again.
On second thought, forget the sugar and make Whitney's Cream Cheese Syrup.
Well, despite the few snafus, it was still fun and tasty! Thanks to Tasha for hosting!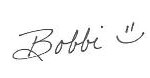 PS – You can follow RoL on Bloglovin, Feedly or another news feed. If you are a social media fan like me, we can stay in touch through Facebook, Twitter, Pinterest, GoodReads or Instagram. 😉
(Visited 21 times, 1 visits today)