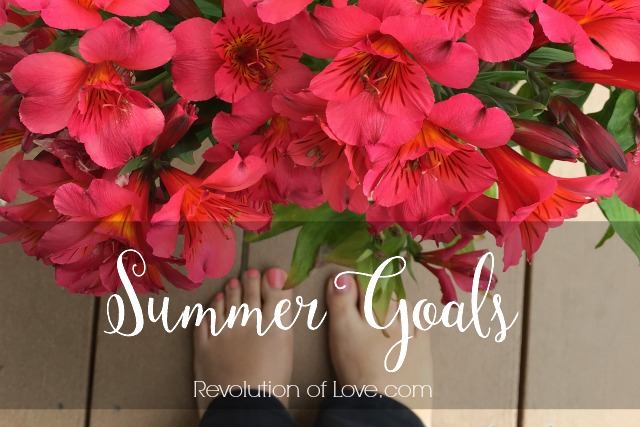 Last year, I started to get into the habit of making goals. Along the way, I purchased Lara Casey's powersheets. I'll be honest and tell you there were months I really took the effort to sit down and answer the questions on the worksheets and I narrowed down my goals. And then there were months when they just sat on my desk gathering dust. (I'm looking at you, holiday season.) Despite the off months, I found the sheets really useful in learning more about myself, what I wanted in life and how I could make my goals a reality.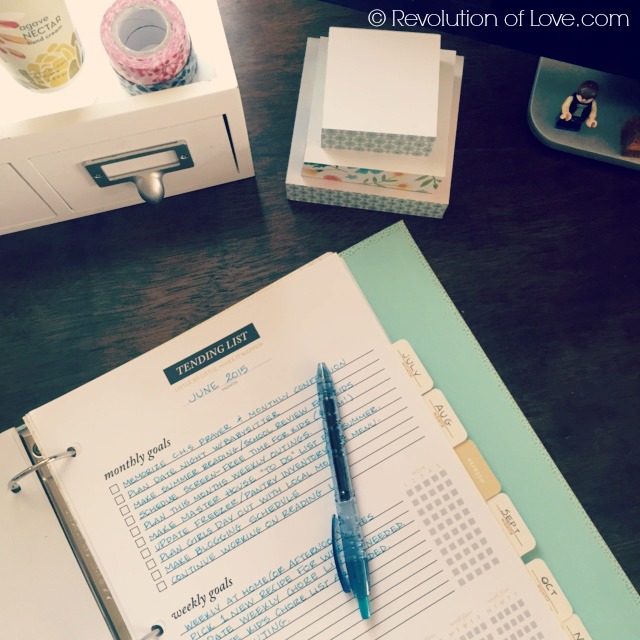 The powersheets run for the course of six months. I am happy with the progress I've made but there are still many areas I want to work on more. I ordered the 2015 Powersheets so I could continue my progress over another six months. It was interesting to look back when I started and compare my answers then to my answers now. My main goals did not change but I learned what worked and what needed tweaking. It was encouraging to see how I've grown as well see the areas I still need work. So here is a summary of my progress and my main and mini goals for the summer.
* * *
I Am A Daughter of God
Main Goal #1: To always have God at the center of my life and to deepen my love for Him. I want his will to be my will and motivation.
Progress Made…
I've done a better job at incorporating the liturgical year into our daily life. I have also gotten into the habit of monthly confession.
Summer Mini-Goals
I don't know about you but whenever I am on vacation I always tend to let pray slip, as if that were on vacation too. Now that summer is here and my schedules has relaxed, there is no excuse not to fit formal prayer time into my day.
15 minutes of prayer/ journaling in the morn.
Turn my mind to God through the day, even if only for a brief moment.
Memorize the "Come Holy Spirit" Prayer
* * *
I Am A Wife
Main Goal #2: To be a loving and holy wife to Brian and to work at keeping our marriage strong. To do what can to hep him relax and feel like his home is a haven from the world.
Progress Made…
I feel closer to Brian now than I have in our 15 years of marriage. I think the struggle with his cancer brought us closer together and made us realize how much we rely on each other. It has stretched us and brought out our strengths.
I've also learned to accept that despite my physical flaws, Brian loves me and thinks I am beautiful. That has allowed me to be open and vulnerable to him physically and emotionally, which has naturally brought us closer.
Summer Mini- Goals
Now that Bella is 13 (almost 14) I am able to leave her alone for an hour or so with the boys. This means that Brian and I can go out for a walk or grab a quick lunch even if our regular babysitter is unavailable.
Plan weekly at home date night  or an hour long outing on the weekend.
Once a month, plan a longer date with a babysitter.
Have the kids do a quick clean up before Brian comes home so the place doesn't look like a war zone when he comes home.
Bite my tongue and let Brian come home to a kiss from his wife instead of a tirade of all the drama he missed while he was away at work.
* * *
I Am A Mom
Main Goal #3: To be a good mother that loves her kids and spends time with them and is not always "too busy." I want to teach them about their faith and how to love and serve God in their young lives.
Progress Made…
I finally made the kids updated chore charts and gave them jobs that I had always done myself. My sister has always been great at expecting her children to do a lot and they actually do it. I don't want my kids to grown up messy and lazy so I have been cracking down on chores. I knew the effort was worth it when one school morning I walked to the lunch box shelf and instead of yelling at kids, "Where are all the darn lunch boxes?!" they were there on the shelf, cleaned out and ready to go. Priceless. Some of the kids have really surprised me at just how capable they are. Others still need a lot of direction but that is good for me to learn patience as well. 😉
Summer Mini- Goals
Plan a daily time for the kids to read and work on a little school work so they don't forget everything they learned.
Have screen-free times during the day when the kids must be outside playing or doing something constructive (ie Legos, puzzles etc). No iPhones, iPads, tablets or computers allowed. (Mom included! Gasp!))
Weekly outings – beach day, picnic, library, aquarium etc.
* * *
I Am A Homemaker
Main Goal #4: To bring order into our home so I am not stressed out by the mess and chaos. When things are organized our family life runs smoother and there is more peace.
Progress Made…
There is not nearly as much progress as I'd like. There are few areas I have tackled but countless messy areas that overshadow them.
Summer Goals
Make a master TO DO list broken down by each room in the house. I have a tendency to work on too many projects at once and I don't complete any of them. This way I can pick one item on the list, get it done and mark it off.
Update my freezer and pantry inventory and plan my weekly meals around the items that will be expiring soon.
My menu planing has grown stale so this past month I have been trying one new recipe a week. (Preferably using my about to expire food.) So far it has worked out well.
 * * *
I Am A Woman
Main Goal #5 – To take care of myself physically, spiritually and mentally so I can be a happy and healthy wife, mother and friend. Taking care of myself mentally also means challenging myself to come out of my comfort zone and facing my fears.
Progress Made…
There is so much to ponder in this area, it could be a post in itself. Six months ago I wanted to come out of my comfort zone and challenge myself to get to know other moms at school or locally. I volunteered to be a room mom, which gave me ample opportunity to  spend more time one on one with other adults and to step up instead of hiding in the back ground.
Blogging has given me an outlet to share myself with others and attending the CWBNCA conference was huge in helping me grow as a woman and conquering my fears.
For years I have thought of myself in negative terms – overweight, unfit, messy, shy, unintelligent compared to others, etc. I'm starting to realize that these things are not the essence of who I truly am. As I lost a few pounds and got down a dress size I see that I can lose weight and strengthen my body. As I step out of my comfort zone, I realize that the friendly, outgoing (and a little crazy) girl that my family and close friends know can also be known to other people if I let her out more often. Although I am messy and unorganized, I crave order and am delighted when I get something organized. I am seeing that there is an ordered girl trapped in a messy girl's body and she wants to come out.
My progress comes in recognizing these things and taking the first steps to making it happen.
Summer Mini- Goals
Daily hydrate, take vitamins and walk for 20-30 min. Use my Fitbit to keep track.
Track my eating otherwise I keep underestimating how much I'm eating each day.
Plan a blogging schedule that allows me time to enjoy what I love each day without going to extremes – spending no time on the blog or getting sucked into a posting rabbit hole.
Plan some girls day out with local mom friends.
Buckle down on my Goodreads' 2015 Reading Challenge. I pledged 12 books this year. I am in month six but only on book 3. Time for summer reading!
It may all seem a bit lofty but working on these smaller steps will keep me headed in the right direction.
What about you? What is the one thing that you really want to work on this summer?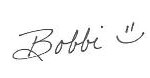 PS – You can follow RoL on Bloglovin, Feedly or another news feed. If you are a social media fan like me, we can stay in touch through Facebook, Twitter, Pinterest, GoodReads Letterboxd, Spotify or Instagram. 😉
PPS – This post may contain affiliate links.
Save
(Visited 29 times, 1 visits today)