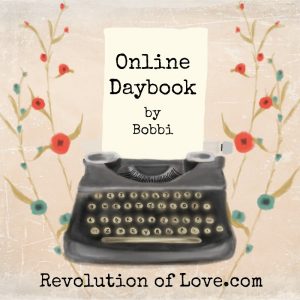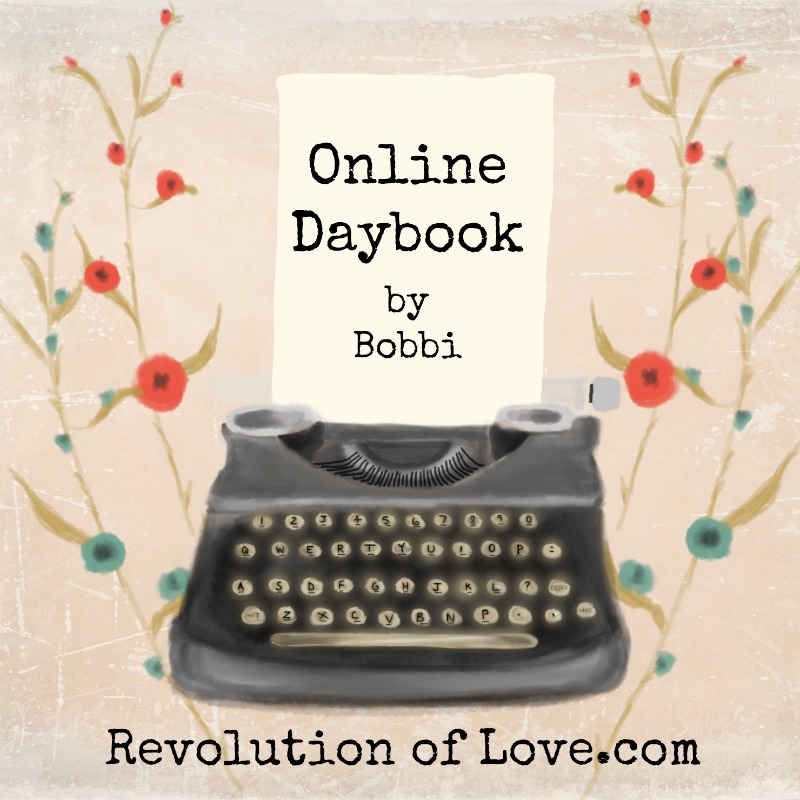 ~ 1 ~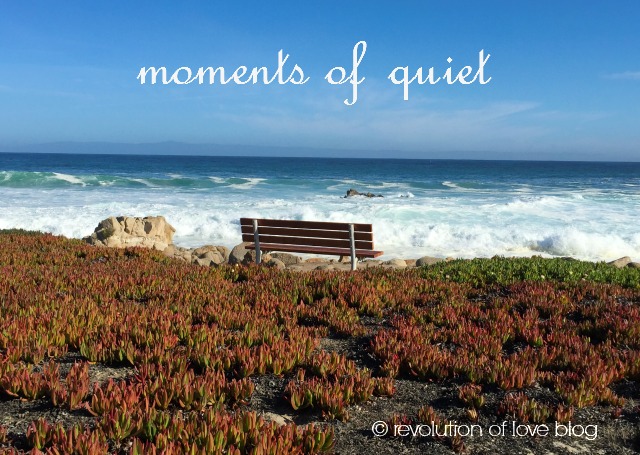 Grateful for…
The coming of summer vacation.
The teachers who taught and cared for my kids these past 10 months.
Family time.
That Brian's cancer check testing came out clear.
All the little things in life that I usually take for granted.
Praying for..
Many special intentions from family and friends.
Those fighting cancer, illness and mental health issues.
Those living in violence.
For peace in the heart of all men/women.
All pregnant moms (especially family members), those trying to get pregnant, those who have lost their babies and for moms contemplating an abortion.
The souls in purgatory, especially family, friends and those most forgotten.
Pondering…
The last few weeks I have been thinking a lot about the Holy Spirit and how often I neglect Him. Yet, when He makes his presence known, there is no ignoring Him. I don't want my encounters with the Holy Spirit to be sporadic. I want to be open to the Spirit and go where He leads me without fear. I want my life to reflect the fruits of the Spirit and to do my small bit to bring love and mercy into my corner of the world.
~ 2 ~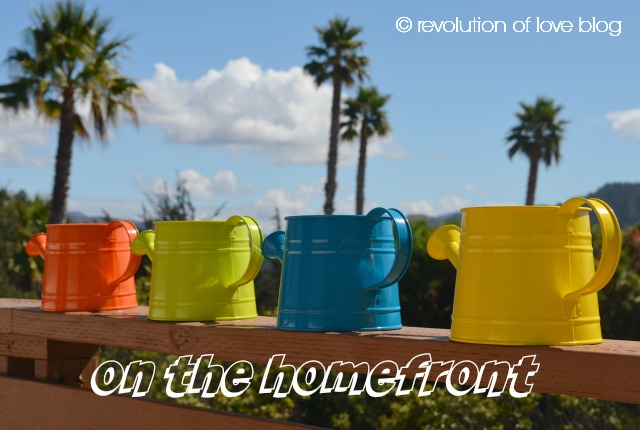 Around the House…

It is the end of the year mayhem with paper bags filled with artwork and schoolwork coming home. Just beyond that are the suitcase waiting to be packed for our annual trip to Lake Tahoe. We leave a day after the boys get out of school which means next week will be filled with end of the school activities (the boys get out late compared to the public schools) in between packing for the family. I will try hard to make it as stress free as I can but don't hold your breath. 😉
Family Chit Chat…

Last year in May, Bella and I drove to So Cal to attend my sister's baby shower. It was out first mother/daughter road trip and we had so much fun, we decided to do it again this year!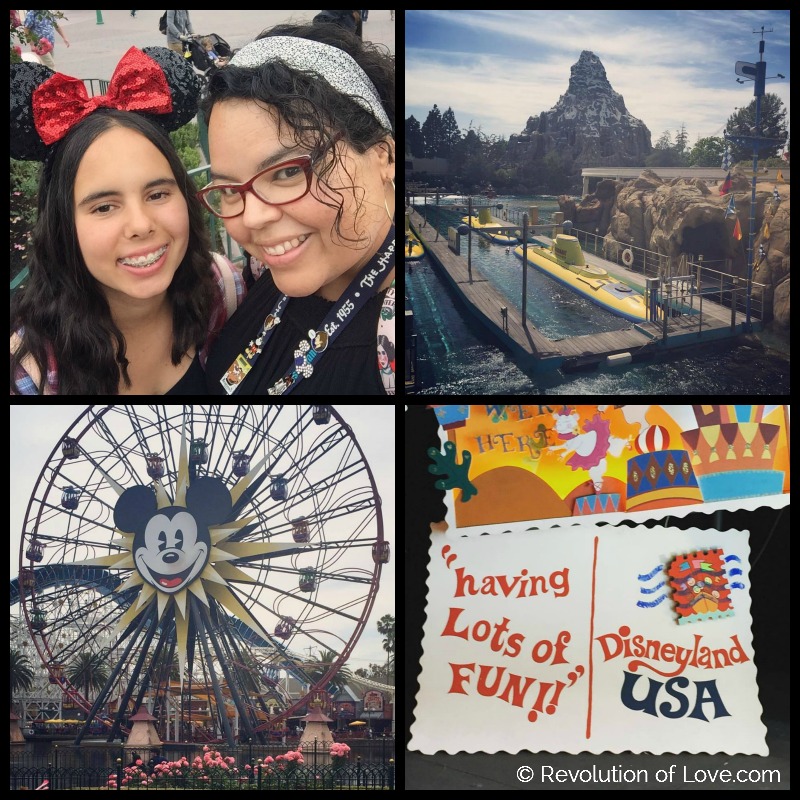 We are both love Disneyland so a day spent there together was mandatory. 😉 Then we headed to my family's house where I had some one on one time with mi familia. (I needed it!) Unfortunatley, my parents weren't there (they were in VA visiting my sister) but that's okay since I'll see them in 10 days when we go to Lake Tahoe together. Woohoo!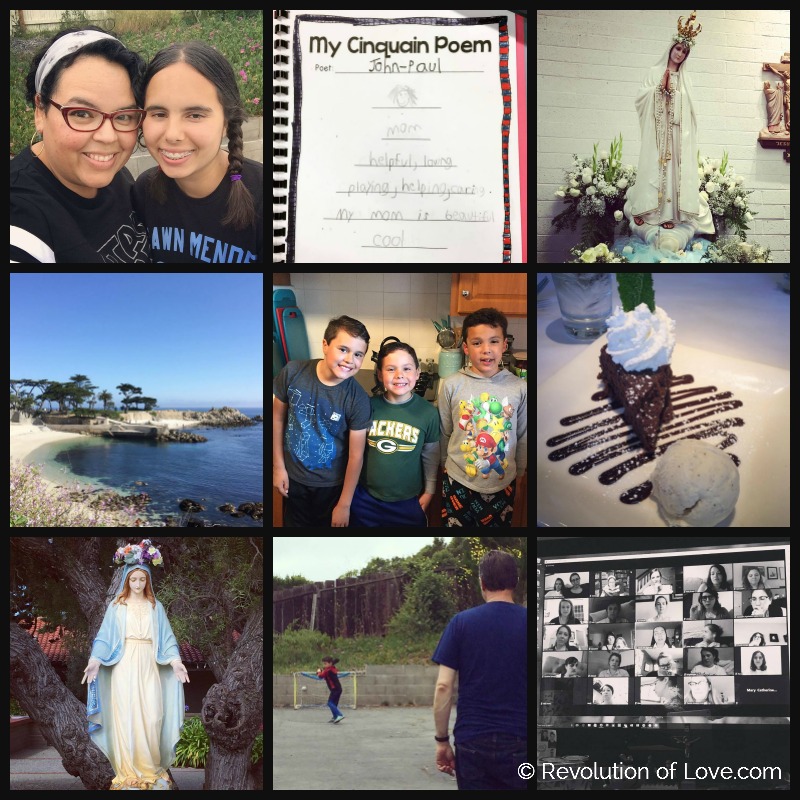 Here are some of the things we did this month besides the Rol girls road trip… I enjoyed a lovely Mother's Day (John-Paul's poem was a favorite), we celebrated the 100th anniversary of Our Lady of Famita, I took lots of beach walks, played with these three handsome fellas, went on a date with my Sweetie (who also was clear at his 3-month cancer check), attended a May Crowning, missed Brian while he was away for a conference and virtually connected with my Blessed is She sisters for a team meeting. (Having all of us online at once was crazy! I loved it!) 🙂
~ 3 ~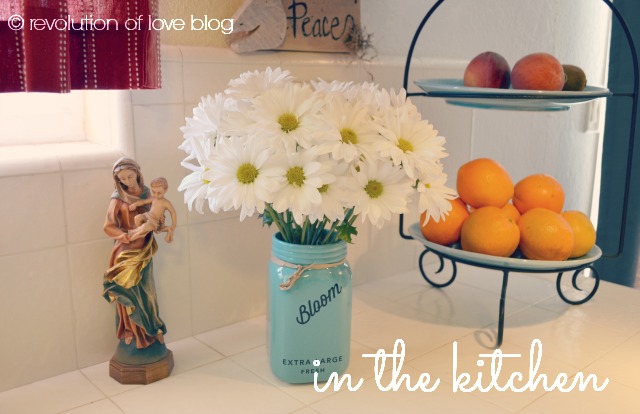 In the Kitchen…
This week I have been trying to clean out the freezer so don't be surprised if I am serving Lenten fish sticks with Cinco de Mayo tortillas. 😉
~ 4 ~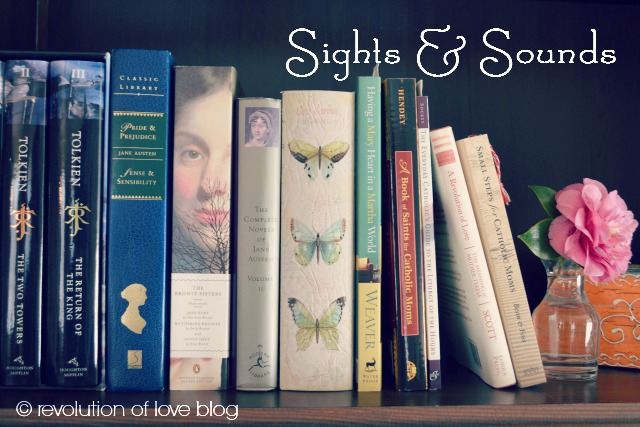 Reading…
Later this (or next) week I'll post a review of the books I read in April and May, which includes the latest one I finished.
In Farleigh Field: A Novel of World War II by Rhys Bowen (Read it for free if you have Kindle Unlimited)
Watching…
(MOVIES)
Wonder Woman – Everyone had high expectations for this movie and when it came out I cautiously looked at the Rotten Tomatoes rating to see if the critics panned it. Remarkably, it got rave reviews. I went to watch it on opening night to see if I agreed. So did I? Oh, yeah! I loooved it. Gal Gadot is a wonder to behold. Not only is she remarkably gorgeous, but she plays the character itself beautifully. She can be both strong and powerful yet (at times) naive and thoroughly empathetic. Her empathy does not hinder her but rather empowers her to be a fierce warrior for those in need. At one point, when a painful truth rocks Diana's worldview and almost topples her, she is able to overcome as she sees the good and positive effects of sacrificial love.
The movie has it's share of violence, being set in WWI, but I thought it less violent than some of the darker Marvel movies. I thought Chris Pine was great as the male lead and the banter added some nice touches of humor. (Next time, let's have a little more of the secretary Edna. I loved her.) I would also have liked a little more backstory to connect better with the three friends in the story but they were lovable none the less. All in all, I loved the movie and hope to see it again soon!
I rate this  4 1/2 out of 5 stars. (Parental note: Rated PG-13 for sequences of violence and action, and some suggestive content. / My note: Usual war violence but nothing graphic. There's a shot of Chris Pine naked but he covers his man parts with his hands. A conversation about sex and marriage with lots of double meaning but may go over kids' head. Wonder Woman and Chris Pine kiss alone in a bedroom and the camera pans away to the bedroom window so you don't see them (or know if they) do anything more.)
* * *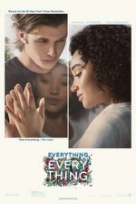 Everything, Everything – I admit that I am the age of the parents in these stories but I enjoy YA books and movies. I've had this book on my shelf and planned to read it first before I watched the movie. However, one evening Brian told me I should take the night off and catch a show (you don't have to tell me twice!) and the only two movies starting at the current hour was this or Bay Watch (which I heard was raunchy and bombed at the box office) so I went to see Everything, Everything instead.
The movie is reminiscent of Fault in Our Stars, having one of the characters living with a serious illness. Basically, Maddy has a rare disease and she must live 24/7 within the confines of her hyper sterile home. In moves Olly, a sweet, misunderstood boy next door. It has all the elements of young love and themes of love conquering all, including the risk of death. Now, I'll admit that I love sappy, romantic movies as much as the next romantic and I did enjoy the movie (and the surprise twist) but I also can't help but watch them through a "mom lens" as well. On the one hand, I love the sweet innocence of young love blooming. On the other hand, I hate how each movie must propel the young couple into sleeping together, although at least they were 18 and not 14. It gives such a skewed one sided look at love, sex and marriage. Besides that, I found some of the details a bit beyond belief – Maddy didn't know how to swim yet she was snorkeling and jumping off of cliffs? Um, hello? So the story was sweet and there were some funny and touching moments but there definitely should be some deeper discussions afterwards if your teen is watching it too. I rate it 3 out of 5 stars. (Parental note: Rated PG-13 for thematic elements and brief sensuality.)
* * *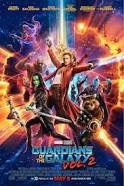 Guardians for the Galaxy, Vol 2  – When Bella and I went on our road trip, one of our nights in SoCal, we went to watch this movie with my sister in a huge movie theater and it was quite the experience. I have to be honest and say I did not love it as much as I did the first one but I still enjoyed it quite a bit. There was plenty of action and humor but there were also some tender moments when characters opened up and were vulnerable about issues they were dealing with. That said, Guardians is a little more dicey than some of the other super hero movies I let the kids watch. (Granted, I watch it with them and mute out a few cuss words.) While Guardians is basically as violent as other super hero movies, it also has more sexual undertones and more language. There are a few harder cuss word here and there but there are lots of "lesser" cuss words like – a-hole, douche bag, bastard, crap, jackass – throughout along with a few scenes (like the robot hookers) that give the movie a more mature vibe. It was okay for Bella to watch but the younger boys will have to be older to see this one. Rated 4 out of 5 stars. (Parental note: Rated PG-13 for sequences of sci-fi action and violence, language, and brief suggestive content.)
* * *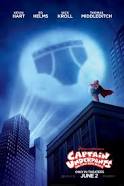 Captain Underpants: The First Epic Movie – When the boys were younger, we avoided "potty humor" shows and books but let's face it, there is a natural draw towards boys and potty humor. We basically can't get through a dinner conversation without someone laughing over some ridiculous body function. Thankfully, they do not act like this with company but in the confines of our family, they feel more at ease. I've also eased up on my ban of Captain Underpants and allowed the boys to read some of the books. When the movie came out and they begged us to take them, I saw little harm in it but gave the job to Brian for some male bonding. Surprisingly, the boys wanted me to take them. (Was this the result of my participating in their "who can burp the loudest" contest?)  Whatever the reason, Brian laughed as he closed the door behind us on our way to the theater.
Once there, I sat down with my carefully rationed raw almonds and contraband peanut M&M's prepared to be bored silly. Fast forward an hour into it and I was actually enjoying the story. I loved watching the brother like bond between George and Harold with their pranks that reminded me faintly of Ferris Bueller's ability to outsmart adults and rally the people. With that said, there was plenty of potty humor – from the aptly named Professor Poopypants to the scene of the fart symphony, which had my boys in such laughing hysterics that I couldn't stop laughing just listening to them. (Seriously, I cried off my eye makeup.) So if you are looking for an hour and a half of ridiculous low brow humor to share with your kids, this may be the ticket. (Warning, I am also the kid who used to get in trouble for burping out loud and grossing out my mom with TMI stories so my opinion may be challenged.)  I rate it 3.5 out of 5 stars. (Parental note: Rated PG for mild rude humor throughout.)
(TV)
Our usual shows are on hiatus until Fall so it's time to catch up on a few shows that have been on our watch list but we haven't tried yet.

I am thinking of trying Breaking Bad. Any other suggestions?
We finally finished Netflix's Ironfist and although there was a lull in the middle of the show it did pick up at the end. It's our least favorite of the four superhero shows but we are still excitedly awaiting The Defenders, which arrives on my bday August 18th. Yeah, baby!
Listening to …

Don't Take the Money by The Bleachers. Perfect music for a road trip along the coast. 😉
This is also on heavy rotation on my playlist…
Feels Like Summer by Weezer (The first time I heard this song I thought it was 21 Pilots.) 😉
~ 5 ~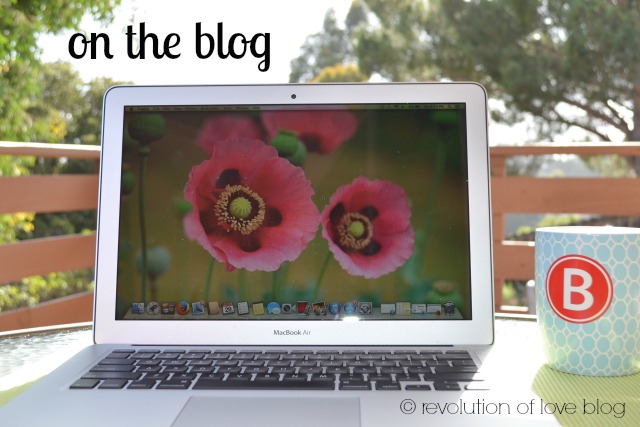 Recent Posts:
Blogging has been light these days.
The New Blessed Is She 2017-2018 Liturgical Academic Planner
* * *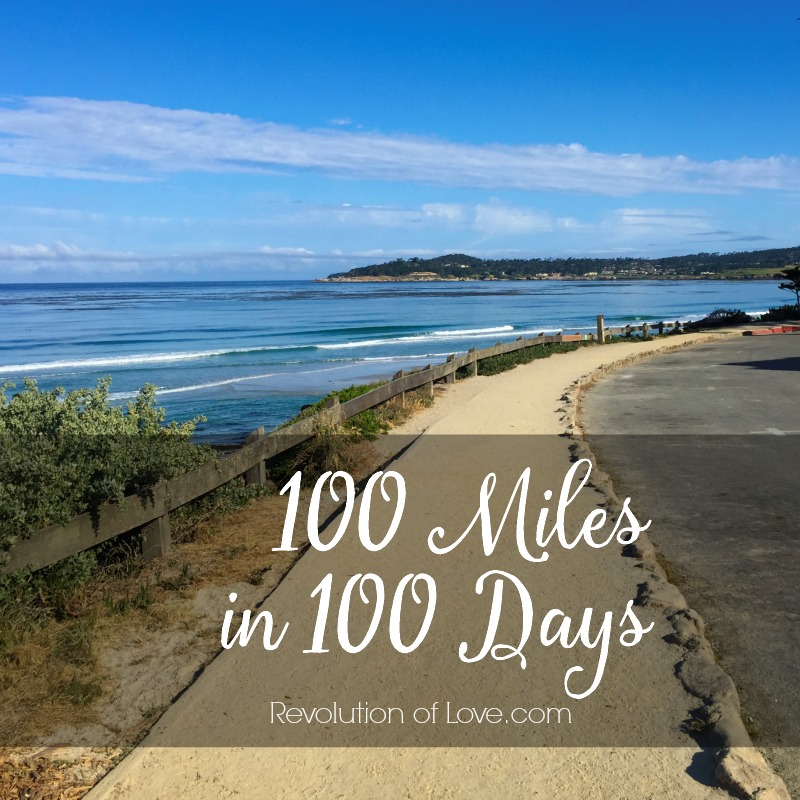 2nd Annual Summer Walking Challenge 2017: 100 Miles in 100 Days
You can follow along by following my Instastories and the hashtag #rol100milesin100days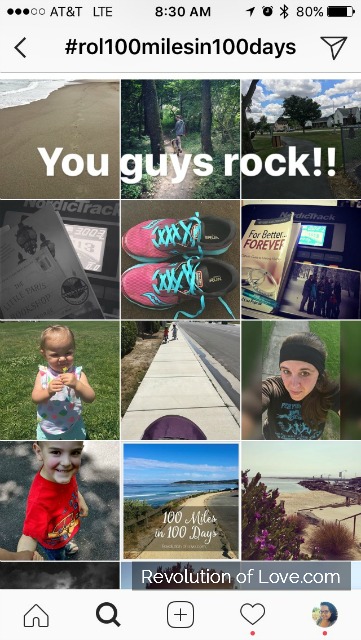 It is not too late to join and adapt the challenge to your life. A big thanks to the ladies joining me! 🙂
From the Archives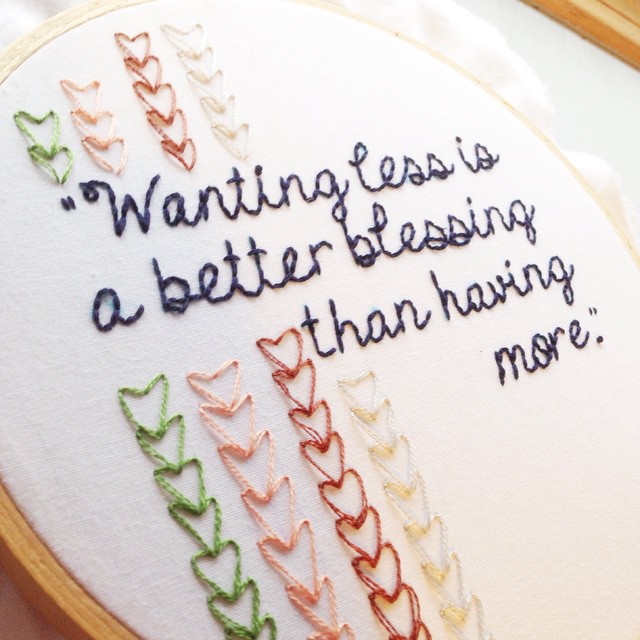 Saturday Spotlight: Jenna at Call Her Happy (May 2015)
* * *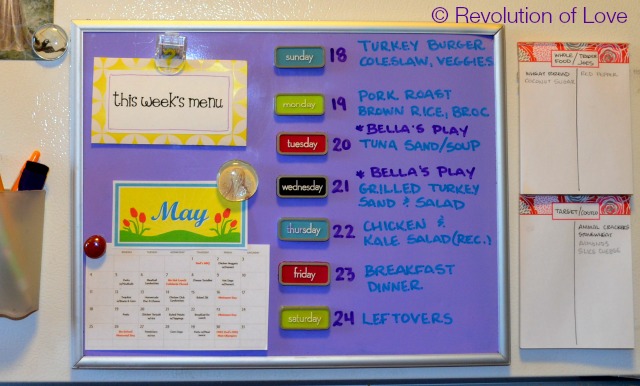 Operation Clean & Organize (vol 19): Weekly Menu Board (Revised)  (May 2014)
* * *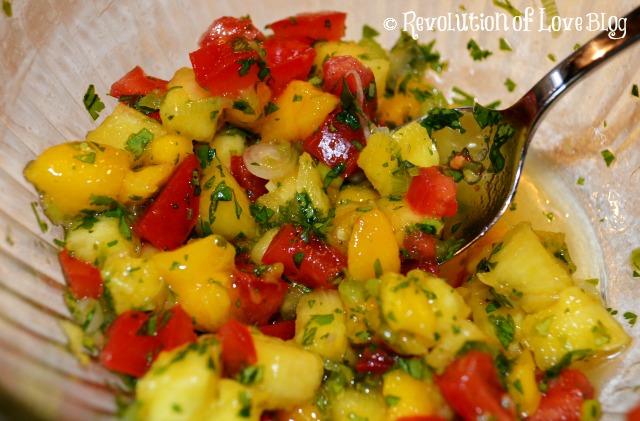 Pinterest Party & Link-up, Vol 4: Pineapple Mango Salsa (May 2013)
~ 6 ~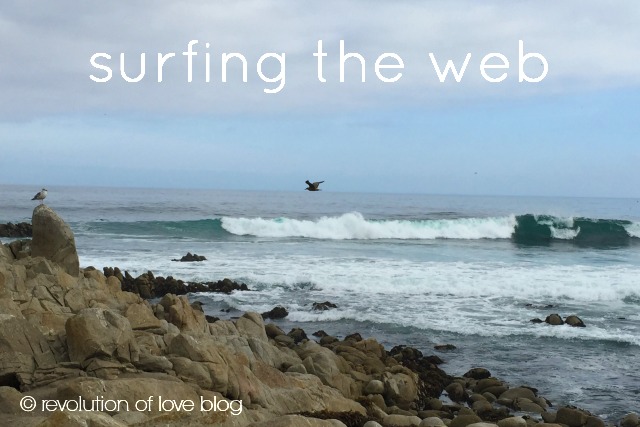 Pinned…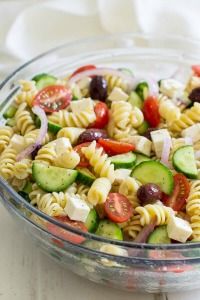 Photot credit: Oh Sweet Basil.com
With summer weather here, I want to try this one – Easy Greek Pasta Salad.
Around the blogosphere…
Here are some posts I've been reading…
~ 7 ~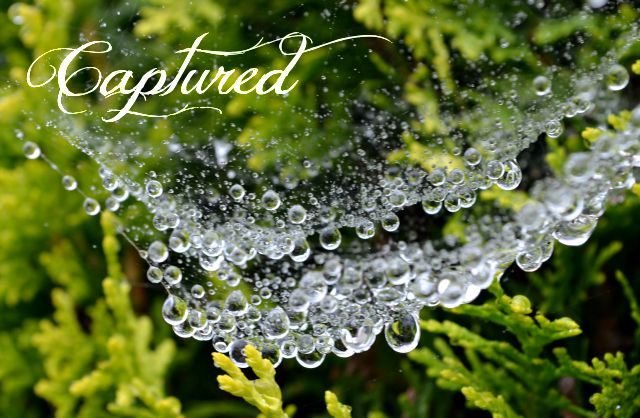 I've been participating in the Dogwood Photography 52 Week Challenge and these are my photos from May so far. (I am a bit behind.)
Week 17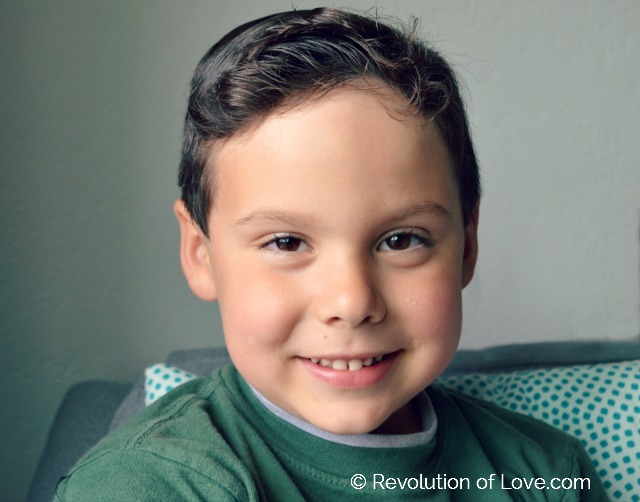 Technical: Loop Lighting. I was only allowed three shots before Matthew ran away to play. This was the best of the three.
* * *
Week 18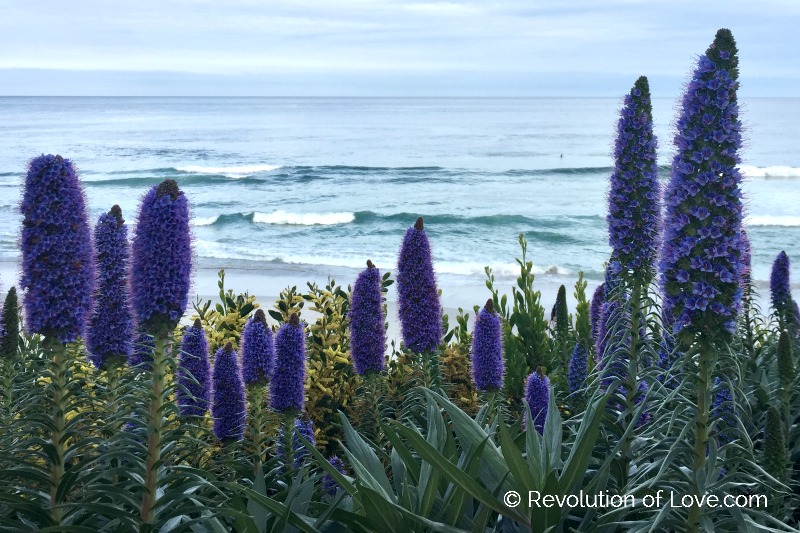 Artistic: Purple
* * *
Week 19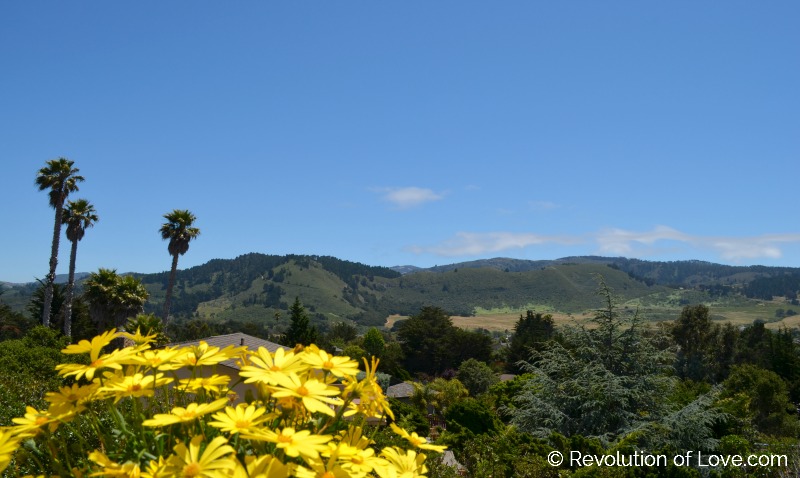 Story: Back Yard. I'm blessed to live in a place where I'm surrounded by the beauty of the ocean, mountains and forests. God is a master Creator.
* * *
Week 20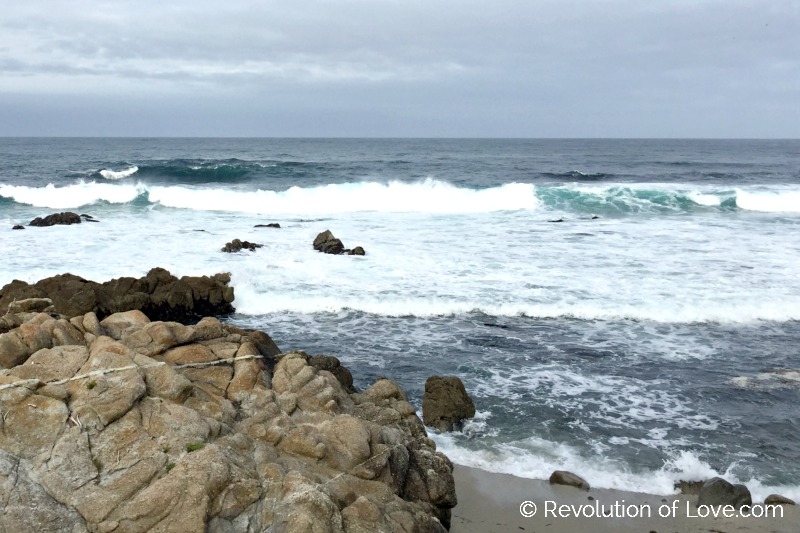 Technical: Sky Overlay. This is the original photo.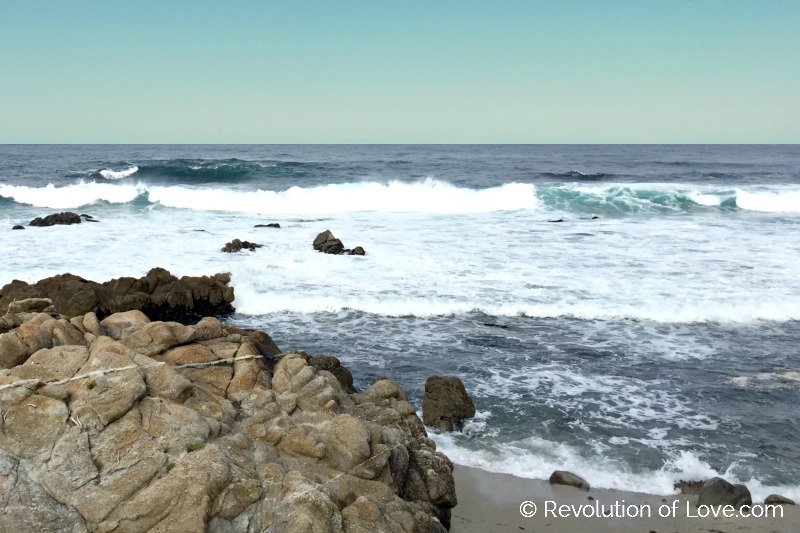 I replaced the foggy sky with a clear one.
You can see my other photo challenge entries here – #rolphotochallenges.
* * *
So that's what I've been up to lately. What about you? What's currently happening in your life? Any book, movie or TV show recommendations? Do share.

I'm linking up with Kelly for 7 Quick Takes.
Have a great week!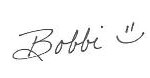 PS – You can follow RoL on Bloglovin, Feedly or another news feed. If you are a social media fan like me, we can stay in touch through Facebook, Twitter, Instagram, Pinterest, GoodReads, Letterboxd, or Spotify, 😉
PPS – * Disclaimer: "Revolution of Love.com is a participant in the Amazon Services LLC Associates Program, an affiliate advertising program designed to provide a means for sites to earn advertising fees by advertising and linking to Amazon.com."

In other words, if you click on my affiliated links and make a purchase, I get a small compensation that goes towards keeping the blog online. Big hugs to those who click and help support the blog! xoxo 🙂
Save
Save
Save
Save
Save
(Visited 60 times, 1 visits today)