Photo credit: Blessed Is She
2018 UPDATE: This post is about a previous version of the the Blessed Is She Planner. The new 2018-2019 Blessed Is She Planner is now available for pre-order. Order here.
* * * * *
Other Blessed Is She Planner posts:
* * * * * * * * *
Hey planner lovers, many of you have been asking when Blessed Is She will get their new planners again. Well, the time is here, my friends! The new 2017-2018 Liturgical Academic Planner is now available for pre-order and they will start to ship out in a few weeks! (Mid-June to be exact.)
I am no longer in school but I have four kiddos in school so my life pretty much revolves around the academic year. For this reason, my "new year" (and new planner) starts in August and not January 1st. This planner has come at a perfect time since I am ready to cast off the current school year and leisurely set up my new planner over summer.
If you would like to do the same, I recommend ordering sooner rather than later because I can GUARANTEE that these planners will sell out. And after they sell out, I also GUARANTEE that I will receive emails from readers who want to know why I didn't warn them. So consider this your warning. 😉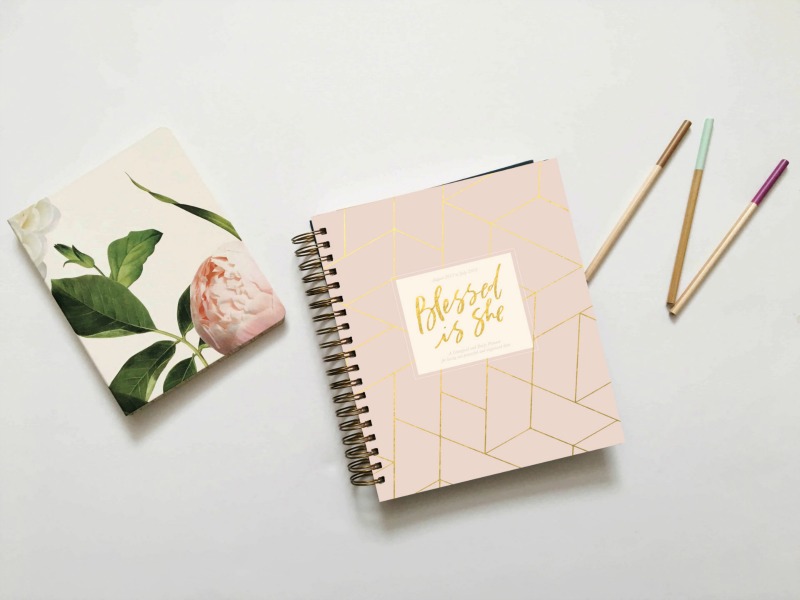 Photo credit: Blessed Is She
The 8×10 Blessed Is She Academic Liturgical Planner runs from August 2017 – July 2018.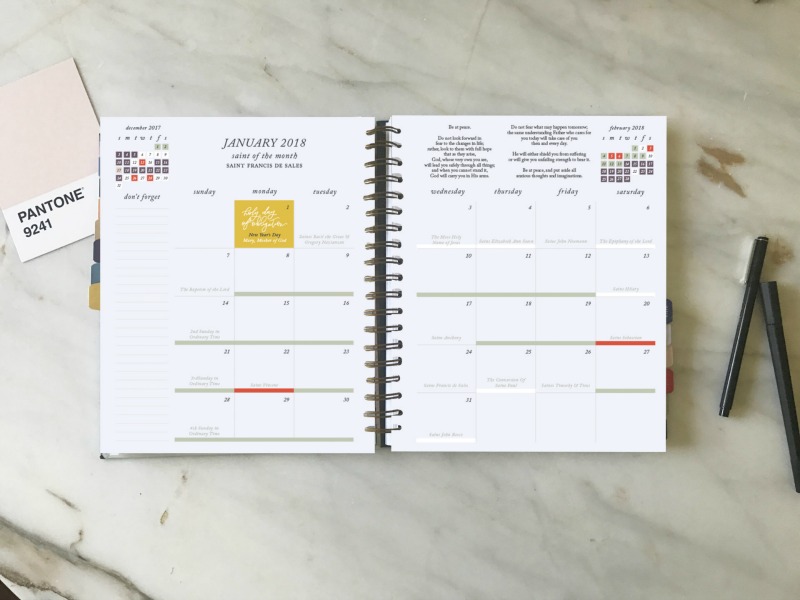 Photo credit: Blessed Is She
The monthly layout.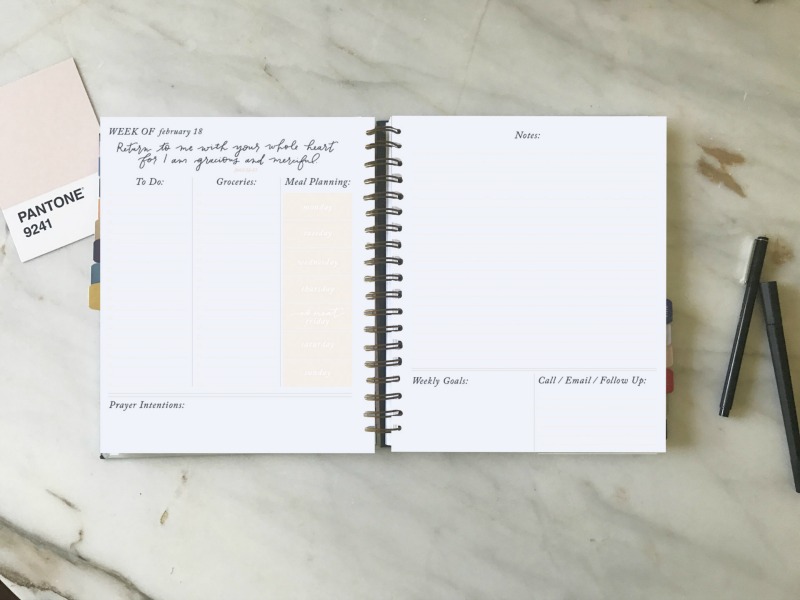 Photo credit: Blessed Is She
The weekly overview.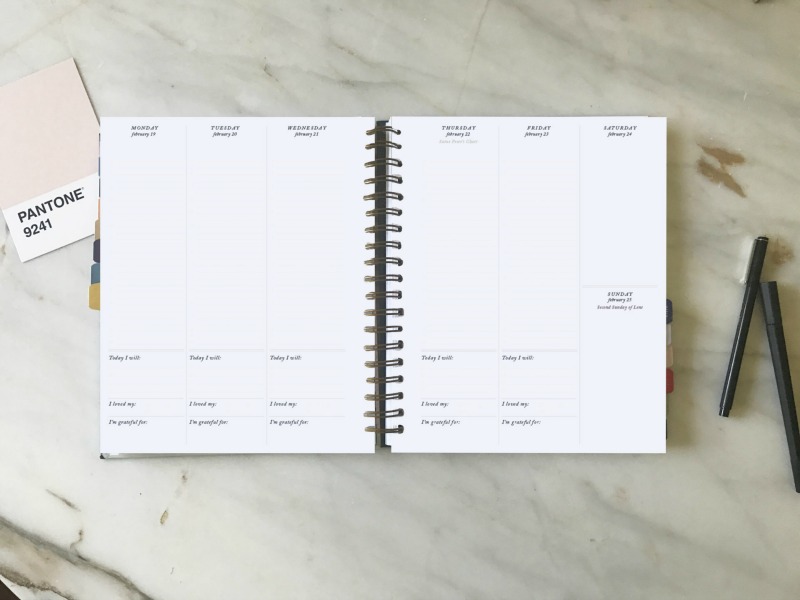 Photo credit: Blessed Is She
Weekly view with an hourly layout for every day.
Features include:
place for to-do, groceries, meal planning, notes, prayer intentions, goals, and more
a folder in the back for loose papers
blank lined pages
reminder to start specific novenas
liturgical colors for the entire year
handlettered bible verses for inspiration / memorization
Saints of the day and month
helpful prayer reminders
The planner is beautiful, handlettered and designed by Erica of Be a Heart with favorite prayers added from Blessed is She writers. I can't wait for it to arrive!
The cost of the planner is $60.  The price may seem high but it comparable to other name brand planners and unlike some less expensive ones, this was Made in the USA!
When the Blessed Is She planner first came out last year, I loved my bullet journal and had no intention of switching. However, it won me over and now I use the planner for my day to day planning and I use my bullet journal for all my lists, trackers and monthly memories. You can read about it here – How I Use a (Blessed Is She) Planner and a Bullet Journal. That post also has links to my favorite planning tools – pens, magnetic book markers, saint charms and more.
Happy planning!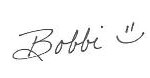 PS – You can follow RoL on Bloglovin, Feedly or another news feed. If you are a social media fan like me, we can stay in touch through Facebook, Twitter, Instagram, Pinterest, GoodReads, Letterboxd, or Spotify, 😉
Save
Save
Save
Save
(Visited 580 times, 1 visits today)